We can move you to any state in the USA
Move cross country with confidence
Your piece of cake move starts with a
free quote
Fill out the form below for a quick flat price quote
New York to any state in the USA moving services
Every week, we move customers from NYC to any state in America. Our long distance and cross country moving service is highly regarded and trusted by our customers for:
On-time and on-budget moves to suit your unique requirement
24/7 365 moving service
7 days a week support and assistance
Competitive pricing and a flat price guarantee
Comprehensive packing service
Expert fragile item handling and crate services
Packing moving supplies such as boxes and plastic bins delivered to your door
Unrivaled customer communication and support with a dedicated moving advisor throughout your entire move
Federal and State moving accreditation Full insured, insuring your items during the move
Professional, trained and experienced movers
A safe, clean and compliant fleet of custom trucks with GPS tracking
Dedicated Customer Success Team to manage feedback and any claims quickly and fairly
Headquarters in NYC and on call 24/7 365 to serve our cross country customers
With two offices in NYC, our moving specialists are always ready to assist our cross country customers.
Our Gramercy Park Ave location is the home to our Marketing, Finance, Business Development and On Site Sales services.
Our Bushwick, Brooklyn office is home to our fleet and storage facility. Our Brooklyn location is home to our Sales, Operation, Customer Services and Moving Teams.
Cross country moving options that deliver on time and on budget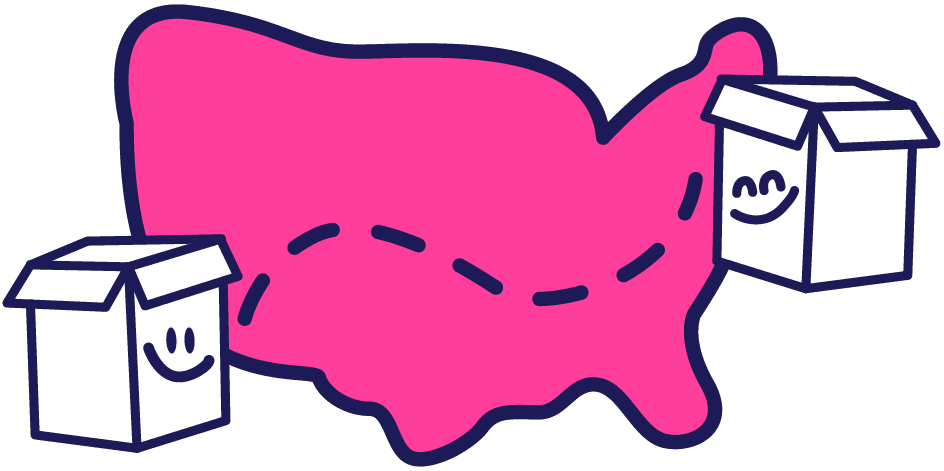 We offer two cross country long distance moving options to meet your budget and timeframes – consolidated shipping and exclusive express long distance moving.
Get in touch with our team to discuss the best option for you.
Call us at 212 651 7273 or fill this form to get a free moving quote with a guaranteed flat price.
1. Consolidated Shipping
If time is on your side and budget is tight, Consolidated Shipment is the cost-efficient option. Each truck is shared between a few clients, where your items are securely and correctly labeled and tracked. Shipment must be available for the delivery window. This provides all the benefits of shipping your possessions to your next location, at a lower price point.
2. Exclusive Express Long Distance Moving
If you have a tight timeframe and want full control of your drop off dates, our Exclusive Express Long Distance Moving Service is the ideal option for you. We use the entire truck trailer exclusively for your shipment. You can choose your desired pick up and drop off dates, with direct delivery.
From
NYC to any state in America

we can move you there

Miami, San Francisco, Chicago, Los Angeles, California, Florida, Texas – all 50 states we can move you there!
Alabama
Alaska
Arkansas
Colorado
Hawaii
Idaho
Illinois
Indiana
Iowa
Kansas
Kentucky
Louisiana
Michigan
Minnesota
Mississippi
Missouri
Montana
Nebraska
Nevada
New Mexico
North Dakota
Ohio
Oklahoma
South Dakota
Tennessee
Utah
Vermont
West Virginia
Wisconsin
Wyoming
Keep moving forward with our
complete moving services
Whatever you need to move from point A to B, we will get it there safely.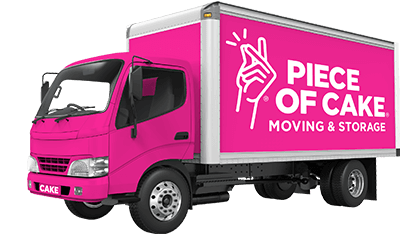 Just what you were looking for?
MAKE YOUR MOVE!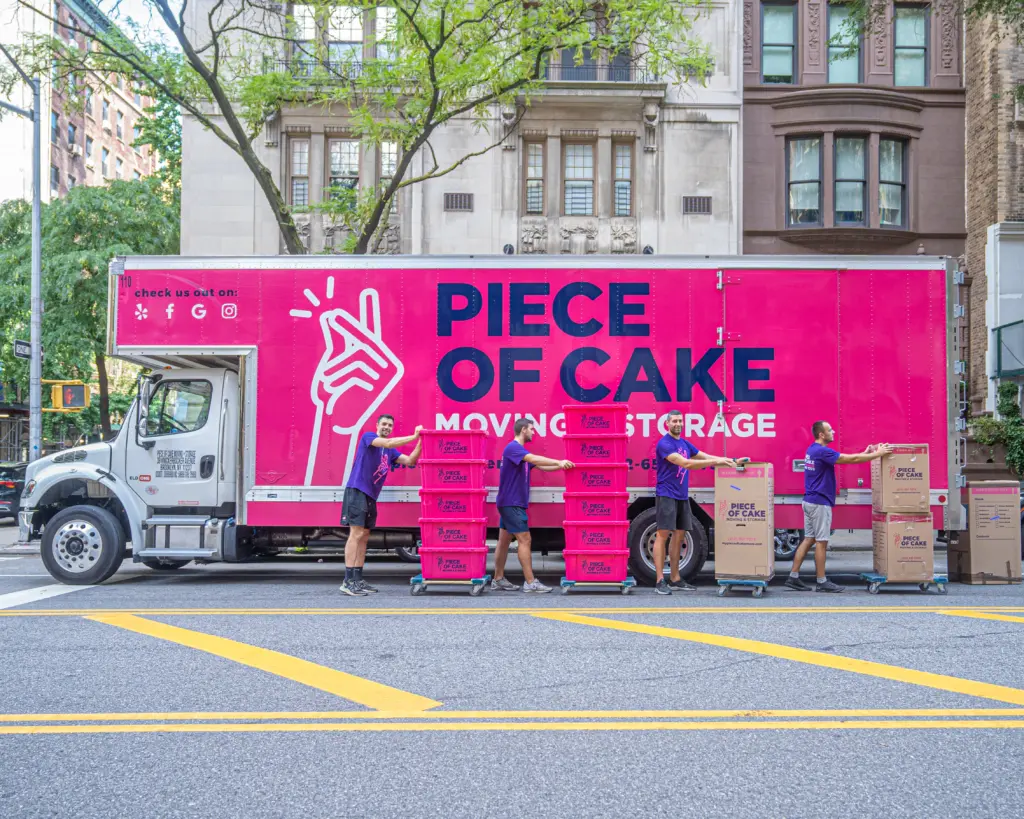 Our flat price means no hidden surprises, ever.
We offer a guaranteed, all-inclusive flat fee, locked in before your move day. Which means the duration of your move will not impact your move price. We always include the following services at no extra charge to you.
We include all of the following services at no extra charge to you.
Put your feet up with our
complete packing

experience
We can pack your whole home, a few boxes or your most valuable items. Our packing methods and the high-quality packing materials we use are matched specifically to each of your items.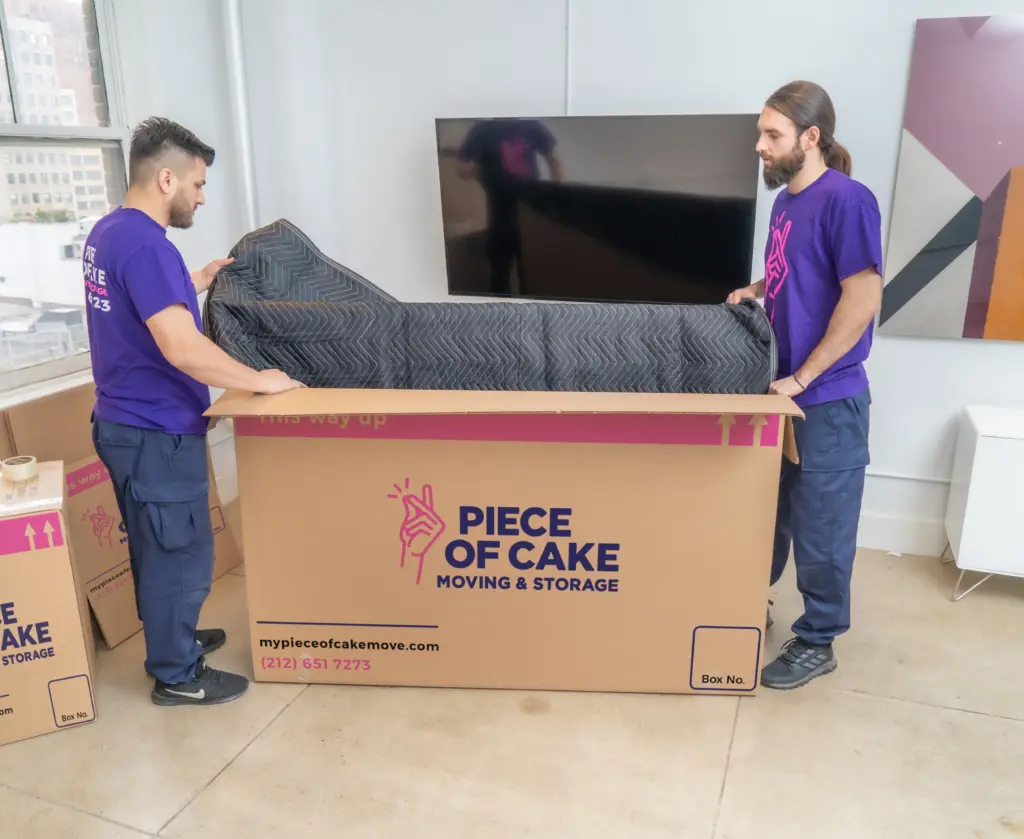 "New York Knicks
Official Sponsor"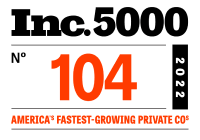 "USA #1 Mover"
"Voted NYC
Best Mover"

"The Mover
Who Cares" "Expert
NYC Movers"
From start to finish my move was a great experience. I immediately got a quote. The scheduling was easy, and they provided me with information regarding insurance coverage (and took care of the paperwork my building provided). The move itself went like clockwork. The movers arrived on time and texted me when they were on their way with an ETA to the delivery site. They moved everything up the 3 flights of stairs into my apartment quickly and safely. A great company that provides great service at very reasonable rates.
They were awesome! They take everything apart and then re assemble for you.They wrap up your tvs and glass shit professionally. They take the legs off your couch so it fits through doors. Everything's wrapped until it's inside so it doesn't ruin the paint on your walls if they rub against them.Not even a wine glass was chipped.
They came at zero hour after the moving company I initially hired and paid a deposit to canceled. I was freaking out about my move not happening at all but they did get this done and my stuff arrived more or less intact and accounted for. They handled changes and snafus gracefully and earned their money. Hopefully I won't be moving again for a long time but if I get forced into that again, I'll remember this experience.
Was very easy to call and set up a move. The price was good to. I had some mix-ups and needed to add items and even change the date, but they were able to easily accommodate. Day of the move the crew was super nice and professional. They quickly packed up the entire apartment with ease, I didn't really lift a finger. They made what is usually a stressful day pretty easy.
I was amazed how efficient the guys were. they sorted out my items to be removed and, went straight to work. We will definitely use A Piece of Cake multiple times in the future until, we officially make the BIG MOVE! THANKS FOR YOUR HELP....YES, IT WAS A PIECE OF CAKE! NO STRESS INVOLVED...JUST SWEET SERVINGS.....
Piece of Cake Moving was phenomenal to work with. From the initial sale, to the follow up, to the day of delivery. The moving crew themselves were a dream to work with. I honestly don't know how they managed to move everything we'd accumulated over the years in such a short (relatively) period of time. Will definitely use them again (in hopefully 7-8 years).
Jose and his team did a great job moving my husband and I. They arrived on time and were very organized. They were professional, courteous and moved us quickly. They wrapped our furniture very well. They took apart and put together our bed and sectional couch. We were very pleased and would recommend them.
Nicholas and Giga made this moving experience an easy one, especially since I was moving alone. They were punctual, kind and very thoughtful. When we arrived to my apartment? They helped unwrap all the packing tape and set up my furniture and bed - something that would take probably days for me. They delivered excellent service and went beyond my expectations.
Excellent moving company. I hired 2 men for 2 hours to complete 1 bedroom move. They arrived early, were extremely efficient, helpful, personable, strong, and careful. They finished the job with 45 min to spare. Everything went extremely smoothly. I would hire Piece of Cake again.
Great move with POC movers! I rented their pink bins which was an excellent choice, they provide plenty of packing paper, zip ties, and tags. My team arrived right at the start of their arrival window and quickly and safely packed all my bins and furniture into their truck. The team just as efficiently unloaded everything, leaving the bins in the labeled rooms and re assembling my bed frame. I definitely recommend renting their bins. I would definitely use Piece of Cake movers again and recommend them to a friend.
The movers were so professional, friendly and quick. They took such great care of my stuff. I happened to move on one of the hottest days of the year and felt so bad. They were gracious and so still worked quickly. Pls make sure you tip your movers good, they work hard and were really great!
I had made an appointment from another moving company that completely screwed me over the day of. I called every moving company in New York freaking out, and Piece of Cake was willing to come at 7pm to help me move, last minute. I genuinely don't know what I would have done if they didn't go out of their way to fit me in. Anytime in the future I will be using piece of cake moving! They boxed and unboxed so fast and efficiently, it was amazing!