New York & NYC's highest rated mover
Serving all of New York's boroughs & neighbourhoods
Your piece of cake move starts with a
free quote
Fill out the form below for a quick flat price quote
There's moving and then there's moving in New York
We're proudly New Yorkers and we understand the challenges of moving in the city that never sleeps. We are the best equipped and experienced movers to deal with New York City's unique moving requirements.
As the only movers who offer an on-demand 24/7 service, Piece of Cake works around your schedule and your needs. Making sure your New York move is on time, on budget and hassle free.
If you live within 60 miles of your new location, your move is considered a 'local' New York move but we approach every move with the same principles – to protect your items, ease the stress on you, deliver on time and provide constant communication and support throughout the process.
Headquarters and operations in NYC
With two offices in NYC, our moving specialists are always ready to assist our customers.
Our Gramercy Park Ave location is the home to our Marketing, Finance, Business Development and On Site Sales services.
Our Bushwick, Brooklyn office is home to our fleet and storage facility. Our Brooklyn location is also home to our Sales, Operation, Customer Services and Moving Teams.
We serve all of New York State
Albany
Amsterdam
Auburn
Batavia
Beacon
Binghamton
Buffalo
Canandaigua
Cohoes
Corning
Cortland
Dunkirk
Elmira
Fulton
Geneva
Glen Cove
Glens Falls
Gloversville
Hornell
Hudson
Ithaca
Jamestown
Johnstown
Kingston
Lackawanna
Little Falls
Lockport
Long Beach
Mechanicville
Middletown
Mount Vernon
New Rochelle
Newburgh
Niagara Falls
North Tonawanda
Norwich
Ogdensburg
Olean
Oneida
Oneonta
Oswego
Peekskill
Plattsburgh
Port Jervis
Poughkeepsie
Rensselaer
Rochester
Rome
Rye
Salamanca
Saratoga Springs
Schenectady
Sherrill
Syracuse
Tonawanda
Troy
Utica
Watertown
Watervliet
White Plains
Yonkers
Keep moving forward with our
complete moving services
Whatever you need to move from point A to B, we will get it there safely.

"New York Knicks
Official Sponsor"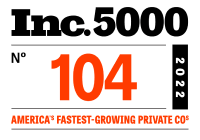 "USA #1 Mover"
"Voted NYC
Best Mover"

"The Mover
Who Cares" "Expert
NYC Movers"
From start to finish my move was a great experience. I immediately got a quote. The scheduling was easy, and they provided me with information regarding insurance coverage (and took care of the paperwork my building provided). The move itself went like clockwork. The movers arrived on time and texted me when they were on their way with an ETA to the delivery site. They moved everything up the 3 flights of stairs into my apartment quickly and safely. A great company that provides great service at very reasonable rates.
Piece of Cake was very responsive and flexible tailored their offer to our needs and sent two persons who were professional and kind. We enjoyed our experience with Piece of Cake who made the move much easier. Thank you!
Had a great experience with this company. They were the most responsive by email and very prompt. They gave up front costs/fees that were not time-based, which I felt was more appropriate as otherwise moving companies overcharge when staff take longer. They got the job done quickly and without any hidden back-end costs. Would definitely use again!
We have used Piece of Cake Movers three times while renovating our apartment in NYC and we couldn't be happier. We had a different crew each time and every single guy was courteous, professional, and went above and beyond. The process was very simple, and communicating with Mit from scheduling was a breeze. We would give them 10 stars if we could!
My movers arrived on the earlier side of the time window I was given, so we were off to a good start there. They were very attentive, courteous and worked quickly to get me out and in without a hitch, and that included a pick up at my storage space. All communications leading up to the move were timely and clear. I definitely would use them again or recommend them to anyone needing their services.
Piece of Cake Movers moved me from the Financial District to the Hudson Valley in June 2022. It was absolutely flawless. The two men that worked the moved were polite, careful, efficient and knowledgeable. Not a scratch on anything including the brand new apartment I moved into. They were focused and diligent. In Manhattan the logistics are more complicated yet Piece of Cake rose to the occasion in every way. What's more, the moving fee was very reasonable and there were no hidden charges, no surprises.
Was very easy to call and set up a move. The price was good to. I had some mix-ups and needed to add items and even change the date, but they were able to easily accommodate. Day of the move the crew was super nice and professional. They quickly packed up the entire apartment with ease, I didn't really lift a finger. They made what is usually a stressful day pretty easy.
They were awesome! They take everything apart and then re assemble for you.They wrap up your tvs and glass shit professionally. They take the legs off your couch so it fits through doors. Everything's wrapped until it's inside so it doesn't ruin the paint on your walls if they rub against them.Not even a wine glass was chipped.
They came at zero hour after the moving company I initially hired and paid a deposit to canceled. I was freaking out about my move not happening at all but they did get this done and my stuff arrived more or less intact and accounted for. They handled changes and snafus gracefully and earned their money. Hopefully I won't be moving again for a long time but if I get forced into that again, I'll remember this experience.
I am so appreciative of PoC. I did the moving with about two months of storage. Heidi was responsive to all of my questions in a promptly manner and always compassionate and incredibly accommodating. Petko and his team worked insanely smoothly and efficiently. Adrian scheduled my move out for that next day and canceled my storage fees! It's affordable, efficient, and the team that works there is one of the most empathetic and overall nice people I have met during such a stressful moment.
These guys are the best.Simple as that. You can't beat the quality and pricing. Have used other moving companies before and always had bad experiences to make me lose trust in them. Piece of Cake restored that trust!
I had a fantastic experience with piece of cake! I'd never hired Movers before, so I had no idea what to expect and was very nervous that things would go wrong. But they were on top of everything and so kind throughout the whole process! Well done, and I hope to use your services again one day!