Make space with our short & long term storage
NYC Best Storage Solution
Your piece of cake move starts with a
free quote
Fill out the form below for a quick flat price quote
Convenient NYC storage service
Piece of Cake's Convenient NYC Storage is the most affordable and reliable storage solution in the New York.
Make more space with our on demand storage service where we handle every part of the process. We pick up and store your items in our storage facility and then deliver them back to you when you need them – it's that simple! So you don't have to lift a thing or make a trip to a storage facility ever again.
Storage without the struggle. We will pick up, store
and drop your items off when you need them again.
| | Piece of Cake On Demand Storage | Self Storage Unit |
| --- | --- | --- |
| Truck included in service | | |
| Movers to pack and move your items | | |
| Home pick up of items to be moved to storage | | |
| Packing services available | | |
| Packing supplies available | | |
| On Demand Delivery of items out of storage | | |
| Only pay for the space of the items you store not an empty storage unit | | |
Piece of Cake storage for all your possessions
Piece of Cake's New York City storage services allow you to safely store your possessions. Whatever the reason you need to place your items into storage we've got you covered. Many of the popular reasons why our affordable and smart storage solution works for you:
Making space in your home by placing furniture pieces & seasonal items in storage such as winter coats, heaters, ski jackets, baby furniture and toys.
Decluttering your space
Short term storage between your existing and new lease or settlement dates
Emergency storage when you have a last minute move and need to store your items as you arrange your living arrangements
Moving interstate for a period of time with the knowledge you will return and want to keep some of your belongings and not move them with you
Traveling for a prolonged periods with no fixed home address
Types of storage lengths we offer
The benefits of using Piece of Cake On Demand storage service
We take your possessions straight to our storage facility. It means don't have to worry about moving your items yourself to a storage facility, hiring a truck to move your items, finding a storage unit and traveling to a storage unit whenever you need your items back. We will pick up your items, pack them and move them and when you want them back just let us know for a drop off.
Here are some of the reasons to choose Piece of Cake's full storage service
Affordable short and long term storage solutions based on the cubic foot of the items you are wanting to put into storage not an empty storage unit.

No lifting and hassle to move your items yourself. Our movers take care of that for you at pick up and delivery when you need your items back.

We will pick up, store and redeliver, with no need for you to coordinate the logistics.

Boxes available to purchase for pack your items for storage. We will drop these off 1 week before your storage pick up.
On demand drop off of your items – Just let us know when you need your belongings back and our movers will drop them off for you.

24/7/36 security through personnel and constant video monitoring making sure your possessions are always accounted for

Clean storage facilities in the Tri State Area that are privately operated by Piece of Cake Moving & Storage for Piece of Cake customers only.

At no extra cost minimum DOT storage insurance on your items, with the option to purchase more insurance for your items while they are in storage.
Our secure storage facilities
Piece of Cake moving has storage facilities accessible to our New York and Tri State area storage customers. Piece of Cake's storage facilities are fully owned and operated solely by Piece of Cake Moving & Storage giving you peace of mind we maintain its operation according to our strict standards.
Our Storage facility is monitored 24/7 by modern and up to date security systems. Your possessions are in safe hands. The conditions are optimum for short or long term storage, in a clean, secure environment.
Are you a current Piece of Cake storage customer and need to move out?
Simply book your storage move out.

"New York Knicks
Official Sponsor"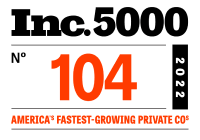 "USA #1 Mover"
"Voted NYC
Best Mover"

"The Mover
Who Cares" "Expert
NYC Movers"
We have used Piece of Cake Movers three times while renovating our apartment in NYC and we couldn't be happier. We had a different crew each time and every single guy was courteous, professional, and went above and beyond. The process was very simple, and communicating with Mit from scheduling was a breeze. We would give them 10 stars if we could!
Had a great experience with this company. They were the most responsive by email and very prompt. They gave up front costs/fees that were not time-based, which I felt was more appropriate as otherwise moving companies overcharge when staff take longer. They got the job done quickly and without any hidden back-end costs. Would definitely use again!
Piece of Cake was very responsive and flexible tailored their offer to our needs and sent two persons who were professional and kind. We enjoyed our experience with Piece of Cake who made the move much easier. Thank you!
My movers arrived on the earlier side of the time window I was given, so we were off to a good start there. They were very attentive, courteous and worked quickly to get me out and in without a hitch, and that included a pick up at my storage space. All communications leading up to the move were timely and clear. I definitely would use them again or recommend them to anyone needing their services.
I movers haven't even shown up yet and I'm already very pleased. I worked with Blake to coordinate my move and he was wonderful. Quick responses, answered my questions, multiple proposals so I could compare rates to make sure it fit in my budget. I can't say enough good things about my experience so far. My stuff has to be stored for a few weeks and I was a bit hesitant at first but seeing what amazing customer service they have makes me feel I'm in good hands. Highly recommend!
I had to leave my belongings in storage for two weeks. They were excellent. All of my belongings were wrapped, padded, and protected. The guys were efficient, friendly, knowledgeable, and courteous. The same guys dropped off when I moved from the storage unit. When returned, two pieces had slight damage. PoC offered a considerable amount of money, and I was very surprised and pleased. I will definitely use them again, and recommend them to anyone in the city. I've moved several times, and haven't been this pleased.
I am so appreciative of PoC. I did the moving with about two months of storage. Heidi was responsive to all of my questions in a promptly manner and always compassionate and incredibly accommodating. Petko and his team worked insanely smoothly and efficiently. Adrian scheduled my move out for that next day and canceled my storage fees! It's affordable, efficient, and the team that works there is one of the most empathetic and overall nice people I have met during such a stressful moment.
I had a fantastic experience with piece of cake! I'd never hired Movers before, so I had no idea what to expect and was very nervous that things would go wrong. But they were on top of everything and so kind throughout the whole process! Well done, and I hope to use your services again one day!
I could not have been happier with the service from start to finish. Customer service was responsive, communication was clear and left no guesswork, the movers called when they were supposed to, showed up on time for pick up and delivery, and were careful with my belongings, friendly, professional. It was a stress free experience and I thought the price was very fair. I would definitely use them again.
These guys are the best.Simple as that. You can't beat the quality and pricing. Have used other moving companies before and always had bad experiences to make me lose trust in them. Piece of Cake restored that trust!
Very pleased with this company. They showed up on time, were very professional, and took care while moving my belongings. The price was right and they were finished before the allotted time. Would definitely use them again and recommend them to a friend!!
Piece of Cake movers were professional and responsive from getting the quote and their COI to the pre-move checklist to the two movers who handled my belongings as if they owned them. Highly recommend