The Official Moving & Storage Partner of the New York Knicks
The Official Moving & Storage Partner of the New York Knicks
The
Home Moving Team

of NYC

Slam dunk your next move with the Official Moving & Storage Partner of the New York Knicks – Piece of Cake Moving & Storage. The New York Knicks represent the spirit of New York. Team Players, with heart for the game. You just can't stop them. They're always on the ball and play for every minute, no matter the score – That's what it means to move like a New Yorker. A relentless pursuit to keep moving forward. Piece of Cake's partnership with the Knicks marries two of New York's most celebrated brands as we both move this city.

Follow our Move Like A New Yorker NY Knicks partnership on social throughout the season for Knicks ticket sweepstakes and prizes, exciting on court contents at Madison Square Garden, and a limited edition merchandise scavenger hunt across New York.
Pass us the ball for your
moving day
We're NYC's home team for moving. We've created our unmatched moving day experience to meet the unique needs and lifestyles of New Yorkers. Whatever moves you Piece of Cake offers extensive moving day services; local and long distance moving, pick up and drop off storage, packing services, plastic bin rentals and moving day supplies. We'll see you at MSG –New York's home court– and of course your home on your next moving day.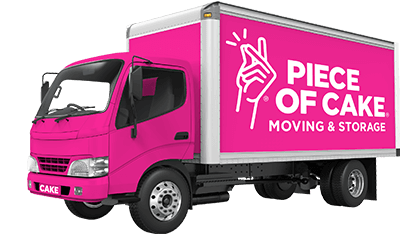 Be Baller and Move with NYC's
Most Loved & Trusted Mover