We take your customer service seriously – seriously!
The moving experience you deserve. Quality guaranteed.
Our moving superpower is making New Yorkers smile. We are obsessed with the service and experience we offer our customers.
From the moment you call for a quote, to the curbside wave goodbye, we strive to make every step a pleasant one.
Our commitment to your satisfaction extends from our Customer Success Team in our office, available to you 7 days a week 7.30am – 9.30pm, to our field Quality Control Team, on the road each day to make sure we are delivering our famous "Piece of Cake" moving experience.
Our field Quality Control Team is randomly dispatched to moves daily to ensure our customers' moving plans are running smoothly. While you might be surprised to see two Piece of Cake vehicles arrive at your location, one will be our professional team of movers booked for your job and the second our Quality Control experts. There is absolutely no charge to you, it's all part of our commitment to your experience.
Our Quality Control Team will observe the movers, check on your moving plan and see if there is anything more you need from us. If they can help you troubleshoot with any last minute hiccups, provide you with support and anything you need, just say the word. They are on the road each day to help our customers meet their moving goals, and then some.
We already check on all of our customer moves daily and don't drive away until we've asked you directly if everything has been completed to your expectations.
Piece of Cake Quality Control crews at your service
Dedicated to delivering you the smoothest moving experience ever!
Dispatched to moves across NYC
No charge to customers, it's all part of our commitment to your service
Make sure your move is running smoothly
Help you troubleshoot any questions or issues on the day of your move
Check in on our movers
Provide in-person support to you, on location
Look for areas we can improve
Dedicated to making our customers smile
If you're looking for value, quality and reliability you need to make your move a Piece of Cake. We back our words with 10,000s of real 5 star customer reviews, across all the major review platforms. When a Piece of Cake customer moves with us we are confident that they will move with us again and again, and they always do. The biggest compliment for us is our customer's high recommendation of our service to their friends and family.
The Piece of Cake Moving experience unmatched, this is what makes us different;
Local NYC move experts across all 5 boroughs – Manhattan, Brooklyn, Queens, Bronx & Staten Island

Tri-state, East Coast and Long distance moves

On-time and on-budget moves to suit your unique requirement

Competitive pricing and a flat price guarantee

Comprehensive packing service

Expert fragile item handling and crate services

Packing supplies such as boxes and plastic bins delivered to your door
Unrivaled customer communication and support with a dedicated moving advisor throughout our entire move

Federal and State moving accreditation

Full insured, insuring your items during the move

Professional, trained and experienced movers

A safe, clean and compliant fleet of custom trucks with GPS tracking

Dedicated Customer Success Team to manage feedback and any claims quickly and fairly

Demonstrable care for our customers, our staff, the travelling public and communities we operate in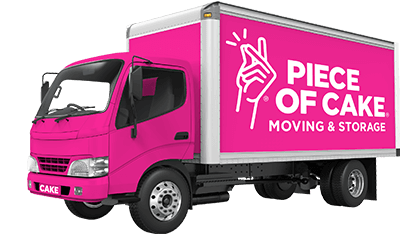 Just what you were looking for?
MAKE YOUR MOVE!