Meet our 5 star Movers
Professional, friendly, experienced and expert-trained.
Our movers are the dream team of the moving industry
Our movers are the dream team of the moving industry
You invite us into your home and you trust us with your belongings during one of the biggest changes of your life. Our team of movers provides way more than heavy lifting on the day of your move. We're there to support you, so you can enjoy your moving moment.
Piece of Cake is the highest rated moving company in NYC for many reasons, one of the most important being our movers exceptional customer service. We're proud of our 5 star service which is made possible by screening and frequently training our movers to the highest standards in the moving industry. We want you to feel comfortable with the movers who will be facilitating your relocation.
In an industry that's considered tough, our culture is human and empowering. We support our movers with a wide range of resources which enables them to go above and beyond for our customers.
Happy employees = Happy customers.
Meet your Piece of Cake mover
Piece of Cake's movers are known for their big smiles and professionalism. Sure, speed and efficiency are everything – it goes without saying – but it takes someone who cares to do extra and go that next mile. Qualities you'll find in a Piece of Cake mover:
Good listener

Polite & respectful

Problem solver

Detail orientated

Can do attitude
Moving School for rigorous screening & constant training
Moving School for rigorous screening & constant training
We hire our movers with strict requirements not only for their experience and technical knowledge, but also their attitude and people skills.
Before our movers engage with any customer, they undergo two days of training which include modules on customer service, best practice on how to pack, how to safely pick up and move items, truck safety and other courses aimed at delivering you a stress free move.
We ensure our movers are not only knowledgeable and well qualified but also up to date on the latest safety practices, regulations and technology, holding regular briefings additional to core training in response to any industry or sector changes.
Are you a mover and shaker? Join the Piece of Cake Moving Team
Join the fastest growing moving company in the tri-state area. We are always looking for talent like you.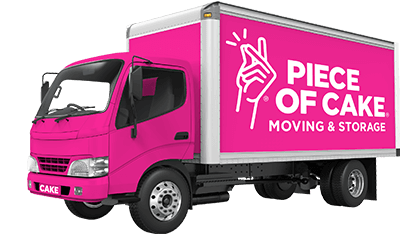 Just what you were looking for?
MAKE YOUR MOVE!