Moving Certificate Of Insurance (COI)
We will take care of all your COI requirements
We take care of all your moving COI needs
Piece of Cake Moving is a fully insured moving company with extensive experience in obtaining Certificates Of Insurance (COI) for our New York City customers. Even with the most complex building management requirements we've got you covered – literally.
With us, your COI is already included in our competitive flat fee. We will also take care of the COI process. We will send you a COI Request which you can send to the building and then forward their response back to us. Our COI team will then send the appropriate certificate for your building to you, and to the building if their email address is provided in the sample.
What is a Certificate of Insurance (COI) and why do you need it
If you are planning an NYC move, or are moving from or into an apartment building or condo, you most likely will need a Certificate of Insurance (COI). Property and building management companies in NYC require these certificates as proof that your moving company is insured so that they are not held liable for any damage that could happen during a move.
The COI is an exercise in detail, including the specific location you are moving to – or from – what is covered and how it should be used. Some buildings will want to see your COI before they approve your moving day and elevator booking. Choose a mover you can have confidence in, with the experience and commitment to ensuring it's done right.
Our simple COI process & steps
Our straightforward COI process will ensure that come moving day, you have the correct and approved COI ready to go.
Take a look at our guide, and for any other COI questions reach out to our specialist team.
1. Prior to planning your move contact your Building Management and confirm if they require a COI, ask if they have a template and what they require. You will need to contact both your move out and move in building management team.
2. Provide the received details and any additional information to your Piece of Cake Moving Consultant or our COI Department and authorize us to prepare your Insurance paperwork. Buildings can have their own preferred format for the COI and each one needs to be made out with specific details, like who it should be mailed to. This is the planning work that limits delays from corrections and changes that we will take care of for you.
3. We will ensure all requirements are met including: the minimum insurance value, the right timing to ensure it's finalized well before your move and we double check all the details and format of the COI so it's acceptable to your Building Management requirements.
4. We will also send your COI via email for your own records and confirm it's approved.
5. Your approved COI will insure you for any accidental building damage that may occur in your move, which means you are not out of pocket if that happens.
Certificate of Insurance FAQ
Certificate of Insurance FAQ
You can have complete confidence we will take care of all of your COI building requirement needs, so you are fully covered come moving day.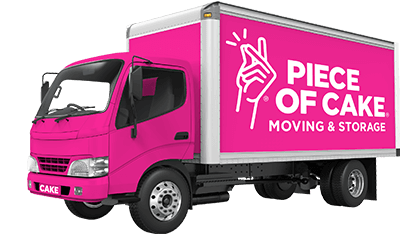 Just what you were looking for?
MAKE YOUR MOVE!