Experienced
Queens

movers
Experienced
Queens

movers
From the quaint surroundings of Forest Hills to the bustling streets of Astoria, Queens is more than just what lies east of Manhattan. Whether you want to be right in the midst of it all or find a relaxed pace in your day-to-day life, this borough has it all. Queens has its own exciting sites, coastline, and happenings — with a lower price tag. Plus, it's a short train ride or drive away from other parts of the city — so there's no missing out on all the boroughs have to offer!
When it comes to finding your slice of Queens, Piece of Cake Moving & Storage is ready to serve up a quality moving experience for you. We're NYC relocation experts and are proudly headquartered in NYC. Whether you're moving between boroughs or from outside of the city (or state), we've got you covered. And we mean it — ask about our full range of services, from packing, moving supplies, storage options, and custom crating to make you feel like royalty as you make your move to Queens.
Moving you from and to
Queens

and all of its neighborhoods

Piece of Cake Moving & Storage can move you from and to all Queens, NY main centers, including:
Arverne
Astoria Heights
Auburndale
Bay Terrace
Bayside
Beechhurst
Bellaire
Belle Harbor
Bellerose
Blissville
Breezy Point
Briarwood
Broad Channel
Brookville
Cambria Heights
College Point
Douglaston
Downtown Flushing
East Elmhurst
Edgemere
Far Rockaway
Floral Park
Flushing Meadows
Forest Hills Gardens
Fresh Meadows
Glen Oaks
Hillcrest
Hollis
Holliswood
Howard Beach
Hunters Point
Jamaica Estates
Jamaica Hills
Kew Gardens Hills
Laurelton
Lefrak City
Lindenwood
Little Neck
Malba
Maspeth
Middle Village
Neponsit
North Corona
Oakland Gardens
Ozone Park
Pomonok Utopia
Queens Village
Queensboro Hill
Ravenswood
Rego Park
Richmond Hill
Ridgewood
Rochdale
Rosedale
Seaside
South Corona
South Jamaica
South Ozone Park
Springfield Gardens
St. Albans
Steinway
Sunnyside Gardens
Whitestone
Woodhaven
Woodside
Frequently Ask Questions when moving in Queens
Keep moving forward with our
complete moving services
Whatever you need to move from point A to B, we will get it there safely.
Our top moving tips when moving to Queens
Coming in at 178 square miles, Queens is the biggest borough in NYC. It's the home of both major airports in the city, LaGuardia and John F. Kennedy International. So, if you have to leave, you'll be able to get where you're going easily.
If it's sand and ocean views you're seeking though, you won't have to look very far. Queens boasts a number of islands and fantastic beaches, including Jacob Riis Park and Rockaway Beach.
Just like the your neighbors in Queens (2 million of them), you'll soon find out that there's even more to brag about when it comes to this part of the city, including:
All that jazz. This borough has a musical history that'll have you tapping your feet. The Queens neighborhood of Corona was home to Louis Armstrong, and you can step back into time when visiting his home. It's now a historical site and archive of his brand of music. Jazz greats, including Count Basie, "Fats" Waller, and Milt Hinter have called Addisleigh Park their home, now a historical landmark district of the St. Albans neighborhood. To further celebrate this borough's "home of jazz" status in the present day, you can check out the Queens Jazz Trail map and frequent Flushing Town Hall or clubs like Terraza 7 or Jackson Room to enjoy some performances of this musical genre.
Multicultural & multilingual. Get ready to listen and learn from those speaking from a different tongue. Queens is second to none when it comes to being ethnically diverse and is considered the language capital of the world. You might overhear tones of Turkish, Tagalog, Tajik, Tuscan, Tzotzil and more; it's home to people who speak over 160 different languages. What's more: the population of Queens' Chinatown has surpassed that of Manhattan's Chinatown. So, you may be in for a special treat in your own part of the city when it comes to Asian markets and dim sum!
Cost of living. The cost of riding the buses and subways may be the same ($2.75 per ride) and the sales tax is the same for all five boroughs (8.875%), but the difference in affordable housing prices from Manhattan to Queens is pretty different. Rent in Queens is about 30% cheaper on average than Manhattan — and that can make a big difference to your metropolitan budget. The average rent cost of a 1 bedroom in Manhattan may cost around $3,100, whereas in Queens, you'll pay closer to $2,200. The median cost of those who are paying a mortgage in Queens is around $2,600 per month. Some additional good news here: if you still have Manhattan or the other boroughs on your mind, you can easily visit or even commute to work from Queens as your home base.
History and the Arts. In addition to the vast cultural diversity and musical history, you won't tire of what additional delights this borough contains. You can visit the Museum of Modern Art's PS1 location and celebrate the history of cinema and film in Astoria's Museum of the Moving Image. If you find yourself in Flushing Meadows Corona Park, you can check out the Unisphere, a globe-shaped structure commissioned for the 1964-65 New York World's Fair. You can also take a tour of the Ganesh Temple of Queens, erected in the 1970s for the growing Hindu population in the borough. There's a basement canteen with reportedly tasty South Indian Dosas to make the visit extra tasty. If you've got reverence for famed escape artists, you can also pay your respects to Harry Houdini's final resting place in Machpelah Cemetery in Glendale, Queens.
Play ball! Hey there, sports fans! Living in Queens puts you in the middle of all the action, or should we say sporting arenas. Get ready to root for your home team at Citi Field for the New York Mets. If hoops are more your style, grab your foam finger and cheer on the NBA G-League team, the Long Island Nets. Or, watch a winning goal with the New York Cosmos soccer team. You might also find yourself Falling in Love in Flushing Meadows at the National Tennis Center — home of the U.S. Open Tennis Championships.

"New York Knicks
Official Sponsor"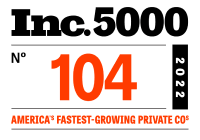 "USA #1 Mover"
"Voted NYC
Best Mover"

"The Mover
Who Cares" "Expert
NYC Movers"
Don't just take our word for it. See
what our customers are saying about our Queens Moving Services.
From start to finish my move was a great experience. I immediately got a quote. The scheduling was easy, and they provided me with information regarding insurance coverage (and took care of the paperwork my building provided). The move itself went like clockwork. The movers arrived on time and texted me when they were on their way with an ETA to the delivery site. They moved everything up the 3 flights of stairs into my apartment quickly and safely. A great company that provides great service at very reasonable rates.
They were awesome! They take everything apart and then re assemble for you.They wrap up your tvs and glass shit professionally. They take the legs off your couch so it fits through doors. Everything's wrapped until it's inside so it doesn't ruin the paint on your walls if they rub against them.Not even a wine glass was chipped.
They came at zero hour after the moving company I initially hired and paid a deposit to canceled. I was freaking out about my move not happening at all but they did get this done and my stuff arrived more or less intact and accounted for. They handled changes and snafus gracefully and earned their money. Hopefully I won't be moving again for a long time but if I get forced into that again, I'll remember this experience.
Was very easy to call and set up a move. The price was good to. I had some mix-ups and needed to add items and even change the date, but they were able to easily accommodate. Day of the move the crew was super nice and professional. They quickly packed up the entire apartment with ease, I didn't really lift a finger. They made what is usually a stressful day pretty easy.
I was amazed how efficient the guys were. they sorted out my items to be removed and, went straight to work. We will definitely use A Piece of Cake multiple times in the future until, we officially make the BIG MOVE! THANKS FOR YOUR HELP....YES, IT WAS A PIECE OF CAKE! NO STRESS INVOLVED...JUST SWEET SERVINGS.....
Piece of Cake Moving was phenomenal to work with. From the initial sale, to the follow up, to the day of delivery. The moving crew themselves were a dream to work with. I honestly don't know how they managed to move everything we'd accumulated over the years in such a short (relatively) period of time. Will definitely use them again (in hopefully 7-8 years).
Jose and his team did a great job moving my husband and I. They arrived on time and were very organized. They were professional, courteous and moved us quickly. They wrapped our furniture very well. They took apart and put together our bed and sectional couch. We were very pleased and would recommend them.
Nicholas and Giga made this moving experience an easy one, especially since I was moving alone. They were punctual, kind and very thoughtful. When we arrived to my apartment? They helped unwrap all the packing tape and set up my furniture and bed - something that would take probably days for me. They delivered excellent service and went beyond my expectations.
Excellent moving company. I hired 2 men for 2 hours to complete 1 bedroom move. They arrived early, were extremely efficient, helpful, personable, strong, and careful. They finished the job with 45 min to spare. Everything went extremely smoothly. I would hire Piece of Cake again.
Great move with POC movers! I rented their pink bins which was an excellent choice, they provide plenty of packing paper, zip ties, and tags. My team arrived right at the start of their arrival window and quickly and safely packed all my bins and furniture into their truck. The team just as efficiently unloaded everything, leaving the bins in the labeled rooms and re assembling my bed frame. I definitely recommend renting their bins. I would definitely use Piece of Cake movers again and recommend them to a friend.
The movers were so professional, friendly and quick. They took such great care of my stuff. I happened to move on one of the hottest days of the year and felt so bad. They were gracious and so still worked quickly. Pls make sure you tip your movers good, they work hard and were really great!
I had made an appointment from another moving company that completely screwed me over the day of. I called every moving company in New York freaking out, and Piece of Cake was willing to come at 7pm to help me move, last minute. I genuinely don't know what I would have done if they didn't go out of their way to fit me in. Anytime in the future I will be using piece of cake moving! They boxed and unboxed so fast and efficiently, it was amazing!