Best NYC Neighborhoods for Families
Moving with a family is no small feat — packing up the belongings of multiple people, hunting for a home that meets your needs, and finding community in a new neighborhood is a tall order. When the destination is NYC, dealing with factors can have added complexity. That said, there are many reasons why relocating to this metropolitan hub is a great move for a family.
There are great schools, exciting events and sites for all ages, and major cultural diversity. A good number of NYC neighborhoods can fit the bill for family needs, all with their own unique flavors. Thinking through the elements of a desirable neighborhood while keeping your budget in mind can help you find a place to make your family at home within the five boroughs.
Factors to consider before choosing a neighborhood
Before narrowing down your list of neighborhoods, ask yourself a few questions first:
What amenities are must-haves in your neighborhood? Having your needs be easily accessible can be a big deal while raising a family. If your children are school-aged, would being close to good school(s) be desirable? Maybe you'd like to live close to greenspaces where you can spend time outdoors together without much hassle. Or, maybe a must-have is to live in an area with other families who have children, so your little ones can make friends with other local kids. What about transportation? Do you want to get to the subway or bus stop without having to walk too far? Grocery shopping for multiple people is a huge task, especially without a car (and many New Yorkers do just fine without if that's the way you're going). Is having a grocery store or laundromat within a few blocks important to you? Knowing which of these and other amenities will fit your lifestyle and complement your family's needs will help you narrow down your list of possible neighborhoods.
What's your budget? Living in NYC generally comes with a higher price tag than most other places in the country. However, prices for dwellings can range quite a bit from neighborhood to neighborhood. Finding a balance between getting the most in terms of desirable amenities and location with what fits your budget will be a key deciding factor in what address you ultimately select. You may take a look at some of the neighborhoods that you could see your family living in and get a sense of the average cost of renting or owning, then comparing to what you can afford.
Great Neighborhoods for Families
Though each family will have its unique wants and needs, there are a number of neighborhoods within the five boroughs that check a lot of family-friendly boxes. Some are park-adjacent for family picnics, others are close to libraries, public transportation, and cultural institutions. A common thread among them is that many families already live in these neighborhoods, meaning many neighbors will have a shared experience of rearing a family in an urban setting. With those factors in mind, you may want to look into these neighborhoods for your family:
Battery Park City, Manhattan
Harlem, Manhattan
Upper West Side, Manhattan
Park Slope, Brooklyn
Riverdale, Bronx
Astoria, Queens
Battery City Park, Manhattan
Key amenities: easy access to public transportation, proximity to parks, family-friendly things to do
Why it's a great place for families: This downtown neighborhood at the southern tip of Manhattan boasts great views of the Statue of Liberty and is close to tourist attractions (such as the Museum of Jewish Heritage and the 9/11 Memorial). That said, the neighborhood is largely residential. There's plenty of attractions that are specifically great for families. For starters, playgrounds can be found in nearby Rockefeller Park. If your kids go ga-ga for games, the park also loans out lawn games and equipment during the summer months. If you're looking for even more to do outdoors, take a ride on the SeaGlass Carousel or do some ice skating at the Rink at Brookfield Place. The many luxury high-rise apartment buildings are more likely to be equipped with features such as children's playrooms, indoor pools, and gym facilities. They come with a higher price tag, but having those amenities easily accessible may be worth the cost for some.
Harlem, Manhattan
Key amenities: affordable housing, easy access to public transportation, proximity to parks, cultural institutions nearby, family-friendly things to do
Why it's a great place for families: With its rich history and more central location, Harlem has a lot to offer families. Getting around the city is easy as many public transportation options are available nearby. Finding housing here may be a bit more affordable than some other neighborhoods, but with similar types of desirable amenities. For instance, there are a number of parks in Harlem; the neighborhood itself is situated just to the northside of Central Park. Located at Madison Ave between 120th and 124th Streets, Marcus Garvey Park has many features that families will love; there's a pool, ball courts, playgrounds, a recreation center with fitness classes, and even an amphitheater where you can see plays and concerts! For a literary-based experience, kids can enjoy after school programming at Word-Up Community Bookstore. Cultural kids programming is the sole focus of the nearby Sugar Hill Children's Museum of Art & Storytelling as well.
Upper West Side, Manhattan
Key amenities: easy access to public transportation, proximity to parks, cultural institutions nearby, family-friendly things to do
Why it's a great place for families: Being in this neighborhood can also get you the best of both worlds between urban living and raising a family. So, living where other families also reside is desirable, you'll be happy to know that many folks with children opt to live in this part of the city. There's also easy access to the rest of NYC with nearby public transportation options. However, you won't have to travel too far to find family fun. First, the area itself flanks the west side of Central Park, so you're never far away from greenspace to explore and play with the kids. The American Museum of Natural History is also nearby and offers classes for families and kids in addition to the exciting exhibits on display. For young ones who love reading, Symphony Space on 95th Street and Broadway has a book club camp. There's even a whole world of discovery on display at the Children's Museum of Manhattan. Cost of living is on the higher side in this area of NYC, but if it's within your budget you'll get a lot for what you're paying.
Park Slope, Brooklyn
Key amenities: easy access to public transportation, proximity to parks, cultural institutions nearby
Why it's a great place for families: Park Slope is well-known for being a hip, but family-friendly place to live. The origin of this neighborhood's namesake is due to it being located on the western slope of Brooklyn's Prospect Park. It's a fantastic place to hang with the fam, on sprawling lawns, in playgrounds, on a carousel, and more. This part of the city is also rich in cultural experiences, being near to the Brooklyn Museum, the Brooklyn Botanical Garden, and the Brooklyn Academy of Music — all with special classes, sections, or events specifically for kids! When the kids are away or with the babysitter, adults will enjoy a hip atmosphere with many restaurants and shops to check out.
Riverdale, Bronx
Key amenities: affordable housing, proximity to parks, family-friendly things to do
Why it's a great place for families: This neighborhood is regularly described as a hidden gem and has more of a suburban feel for those who live here, with chain stores, and family-style restaurants. That said, you can get downtown by bus or the Metro North train without too much hassle or time. For those looking to own a home, the median price per square footage is much lower than other parts of the city (at $355 per square foot). There are well-maintained parks featuring fun outdoor activities, including Henry Hudson Park's playground and ball courts and Riverdale Park's hiking trails. That's not where the family fun stops though. Wave Hill Public Garden has family art project events and the Riverdale Y offers art and culture classes for young folks. Kids can also have stories come to life with storytime at the Riverdale Library and on stage at Riverdale Children's Theatre.
Astoria, Queens
Key amenities: affordable housing, cultural diversity, proximity to parks, family-friendly things to do
Why it's a great place for families: For those not tied to living in the hustle and bustle of downtown Manhattan but like to be nearby when the mood strikes, Astoria, Queens may be a family-friendly neighborhood to consider. In general, living in Queens tends to have a more affordable cost of living than other parts of the city. But, even with the lower price tag, it doesn't skimp on the good stuff. Queens is one of the most ethnically diverse places on the planet, which means living there is a cultural experience on it's own. In terms of outdoor experiences, there are many great parks to enjoy in this neighborhood. You can make a day of it at Astoria Park in the outdoor pool, at the skatepark, and finish it off with a round of bocce ball. For a trip to the playground or to hit a few balls at the baseball diamond, Rainey Park may be a great option. Indoors, there's a robust offering of children's programming from ages 0-12 at the local Queens Library branch. And for exhibitions that'll speak to parents and children alike, the Museum of the Moving Image has something for everyone in the household.
After you find the neighborhood that's the right fit for your family, Piece of Cake Moving and Storage will be there to help make your new house or apartment a home. Our professionals are NYC moving experts with 5-star reviews. To take the work out of your relocation, we offer a range of services from moving supplies, eco-friendly plastic moving bin rental, packing, unpacking, and more. Booking us for your move to NYC means you'll have more time to make new, exciting memories with those you love the most.
---
Ready to make a move? Get in touch today for an obligation-free guaranteed flat price moving quote.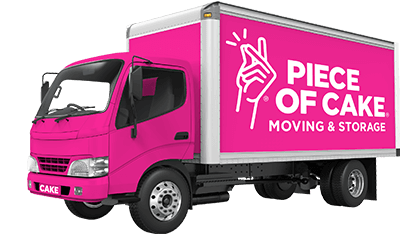 Just what you were looking for?
MAKE YOUR MOVE!