If you've been looking for a metropolitan experience with a flavor all it's own for your next home, then you're going to strike gold with the Bronx. Don't let the hype of the other NYC boroughs distract you from discovering it's hidden and not-so-hidden gems. Between beats, beaches, botanicals, ball games, and beyond — this borough is serving up a unique NYC blend. And this is one you'll be excited to wake up to and explore day after day.
As you make your way to your new abode in the Bronx, let Piece of Cake Moving & Storage make your moving experience the best one possible. Whether you're just moving uptown, or bringing your belongings from outside NYC, we can make your start to living the Bronx life easy with our full range of services, including packing, moving supplies, and storage options. Whatever you need to begin calling this borough your home, we'll be there for you.
Moving you from and to
the Bronx

and all of its neighborhoods

Piece of Cake Moving & Storage can move you from and to all Bronx, NY main centers, including:
Allerton
Baychester
Bedford Park
Belmont
Bronxdale
Castle Hill
City Island
Claremont Village
Clason Point
Co-op city
Concourse
Country Club
East Tremont
Eastchester
Edenwald
Edgewater Park
Fieldston
Fordham
Highbridge
Hunts Point
Kingsbridge Heights
Longwood
Melrose
Morris Heights
Morrisania
Mott Haven
Mount Eden
Mount Hope
North Riverdale
Norwood
Olinville
Parkchester
Pelham Bay
Pelham Gardens
Pelham Parkway
Schuylerville
Soundview
Spuyten Duyvil
Throgs Neck
Unionport
University Heights
Van Nest
Wakefield
West Farms
Westchester Square
Williamsbridge
Woodlawn
Frequently Ask Questions when moving in The Bronx
Keep moving forward with our
complete moving services
Whatever you need to move from point A to B, we will get it there safely.
Our top moving tips when moving to the Bronx
Maybe you're familiar with some of the other NYC boroughs already and have an expectation about what you'll be in for when you move to the Bronx.
In any case, there's a lot to see and experience within these 57 square miles. You can find all that you're looking for, whether it be work, play, or both with 1.4 million of your Bronx neighbors.
There's quite a bit to know about the northernmost part of NYC, so we've put together a few points to get you started:
Cost of living. A big draw for residing in this borough is the pairing of city livin' and affordable abodes. To be more specific, rent is about 38% lower in the Bronx than it is in Manhattan. On average, rent for a Bronx one-bedroom will cost about $2,200 — which is almost $1k less than its downtown borough counterpart. Even getting your sweat on at a local gym will cost less; considering the average fitness club monthly membership is around $30 as opposed to over $100 in Manhattan. Some costs will remain the same no matter where you reside in the boroughs, like a $2.75 one-way subway fare or 8.875% sales tax. However, there is another standout in terms of costs… when it comes to time. The average one-way commute for those who call the Bronx home is about 44 minutes. If you consider that time is money, it's worth deciding how that will fit into your budget.
The great outdoors. You can get both the big-city-feel in this northernmost borough and enjoy what nature has to offer. And the Bronx has it in spades. Take a stroll through some fantastic flora at the New York Botanical Garden or Wave Hill, a public garden and cultural center. Many folks may also be surprised to learn that Central Park isn't the biggest of its kind in the city; it's actually the Bronx's Pelham Bay Park, which comes in at 2,772 acres. Van Cortlandt Park and Bronx Park are also listed in the city's largest parks if you're hoping to find wide-open spaces in the Bronx. And while you may have already found a favorite beach elsewhere, don't overlook Pelham Bay's Orchard Beach, formally known as "The Riviera of New York City," as your next ocean view.
Bites & sips. You won't be lacking in flavor, because the Bronx will bring it to you every time. Hoping for hops? The Bronx's own Gun Hill Brewery offers local handcrafted brews, including their Void of Light Export Style Stout — voted 2021's Best Stout Beer in New York State! Join your fellow borough-dwellers at a favorite spot to share some pub grub at the Bronx Alehouse. You may do a double take when checking out the map, but it's no mistake: the Bronx has its own Little Italy. This well-kept secret is a great place to stock up on your pasta supply or maybe even splurge on an espresso machine at the Arthur Avenue Retail Market.
Hip-Hop history. The early 1970's saw the birth of a new genre of music, courtesy of DJ Kool Herc, right in the Boogie Down Bronx. After partnering up with fellow DJ Grandmaster Flash and grabbing some turntables, they took to the parks of the South Bronx to further develop their sound. The Furious Five, of which Grandmaster was a member, wrote "The Message" a rap about the social and economic experiences of living in the Bronx at the time. From there, the genre grew to what is now a sound sought after across the globe (and there's a lot of detail in between). Dig into the local history by visiting Kool Herc's former home at 1520 Sedgewick Ave, where many events had taken place that hatched this style of music. You can also take advantage of a curated Boogie Down Bronx Tour from Hush Tours to check out where these beats originated.
Arts & culture. If you're hoping to pick up a bit on other sites that define the brand of this borough, you'll be delighted to know the offerings are pretty diverse. Ready to discover your wild side? Bring your crew to the famed Bronx Zoo, where you can book an in-person spot with a cheetah or take a spin on the bug carousel! If (baseball) diamonds are more your style, pick up some tickets to root on your home team at Yankee Stadium. For the literary-minded seeking a "kingdom by the sea", you can visit Edgar Allan Poe's cottage — a place where he penned such poems as "Annabel Lee" and "The Bells." You also don't have to traverse downtown to appreciate the arts, this borough also brings you The Bronx Museum of the Arts and Lehman Center for Performing Arts. Maybe you're ready to put the pedal to the pavement? If so, join the Tour de Bronx on your bicycle to see the sites on two wheels.

"New York Knicks
Official Sponsor"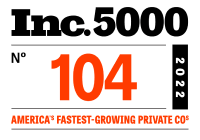 "USA #1 Mover"
"Voted NYC
Best Mover"

"The Mover
Who Cares" "Expert
NYC Movers"
Don't just take our word for it. See
what our customers are saying about our Bronx Moving Services.
From start to finish my move was a great experience. I immediately got a quote. The scheduling was easy, and they provided me with information regarding insurance coverage (and took care of the paperwork my building provided). The move itself went like clockwork. The movers arrived on time and texted me when they were on their way with an ETA to the delivery site. They moved everything up the 3 flights of stairs into my apartment quickly and safely. A great company that provides great service at very reasonable rates.
They were awesome! They take everything apart and then re assemble for you.They wrap up your tvs and glass shit professionally. They take the legs off your couch so it fits through doors. Everything's wrapped until it's inside so it doesn't ruin the paint on your walls if they rub against them.Not even a wine glass was chipped.
They came at zero hour after the moving company I initially hired and paid a deposit to canceled. I was freaking out about my move not happening at all but they did get this done and my stuff arrived more or less intact and accounted for. They handled changes and snafus gracefully and earned their money. Hopefully I won't be moving again for a long time but if I get forced into that again, I'll remember this experience.
Was very easy to call and set up a move. The price was good to. I had some mix-ups and needed to add items and even change the date, but they were able to easily accommodate. Day of the move the crew was super nice and professional. They quickly packed up the entire apartment with ease, I didn't really lift a finger. They made what is usually a stressful day pretty easy.
I was amazed how efficient the guys were. they sorted out my items to be removed and, went straight to work. We will definitely use A Piece of Cake multiple times in the future until, we officially make the BIG MOVE! THANKS FOR YOUR HELP....YES, IT WAS A PIECE OF CAKE! NO STRESS INVOLVED...JUST SWEET SERVINGS.....
Piece of Cake Moving was phenomenal to work with. From the initial sale, to the follow up, to the day of delivery. The moving crew themselves were a dream to work with. I honestly don't know how they managed to move everything we'd accumulated over the years in such a short (relatively) period of time. Will definitely use them again (in hopefully 7-8 years).
Jose and his team did a great job moving my husband and I. They arrived on time and were very organized. They were professional, courteous and moved us quickly. They wrapped our furniture very well. They took apart and put together our bed and sectional couch. We were very pleased and would recommend them.
Nicholas and Giga made this moving experience an easy one, especially since I was moving alone. They were punctual, kind and very thoughtful. When we arrived to my apartment? They helped unwrap all the packing tape and set up my furniture and bed - something that would take probably days for me. They delivered excellent service and went beyond my expectations.
Excellent moving company. I hired 2 men for 2 hours to complete 1 bedroom move. They arrived early, were extremely efficient, helpful, personable, strong, and careful. They finished the job with 45 min to spare. Everything went extremely smoothly. I would hire Piece of Cake again.
Great move with POC movers! I rented their pink bins which was an excellent choice, they provide plenty of packing paper, zip ties, and tags. My team arrived right at the start of their arrival window and quickly and safely packed all my bins and furniture into their truck. The team just as efficiently unloaded everything, leaving the bins in the labeled rooms and re assembling my bed frame. I definitely recommend renting their bins. I would definitely use Piece of Cake movers again and recommend them to a friend.
The movers were so professional, friendly and quick. They took such great care of my stuff. I happened to move on one of the hottest days of the year and felt so bad. They were gracious and so still worked quickly. Pls make sure you tip your movers good, they work hard and were really great!
I had made an appointment from another moving company that completely screwed me over the day of. I called every moving company in New York freaking out, and Piece of Cake was willing to come at 7pm to help me move, last minute. I genuinely don't know what I would have done if they didn't go out of their way to fit me in. Anytime in the future I will be using piece of cake moving! They boxed and unboxed so fast and efficiently, it was amazing!