Best NYC Neighborhoods for Singles
Whether you plan for single living or hope to find a partner to share in the city life, there's a place for you in NYC. With a little research, you can have the best of both options: finding an affordable place for one person in a location where you can also meet other people.
Determining your specific wants and needs in a neighborhood as a young professional and what your wallet will allow can be a first step to considering some of the spots in the city that'll be just right for you.
Factors to consider in deciding on a neighborhood
What are you looking for in a neighborhood? Are you hoping to find a setting for a "meet-cute" with your soulmate? Maybe you're looking for great restaurants, coffee shops, or bars nearby to chat up new folks. Or maybe you're on the hunt for a part of the city that you'll never get bored with exploring on your own. Whatever your priorities are here, these can help you narrow down the sizable list of neighborhoods in the city to consider that'll check your boxes.
What will your bank account allow? It's certainly no secret that NYC comes with a high cost of living. It's one of the most expensive cities to live in for single people in particular. The average rent is $2,450 and a single person spends about 37% of their gross income on housing. Among the neighborhoods and boroughs though, the cost for housing in particular can vary quite a bit. Depending on your income and your financial obligations, you'll want to cross-check the spots of the city on your list with how much you're able to spend on a monthly basis. You may also make compromises or adjustments to your living situation that might change your budgetary bottom line — like having roommates to split the costs or getting an apartment with fewer amenities in a desirable neighborhood.
Great Neighborhoods for Single People
As you join the throngs of folks who flock to the city, you'll find plenty of places that'll have you mingling with other interesting people or spots to discover on your own if that's what you fancy. After you've gathered a list of your must-haves and got a handle on your budget, these are some neighborhoods you may want to consider:
East Village, Manhattan
West Village, Manhattan
Upper East Side, Manhattan
Astoria, Queens
Williamsburg, Brooklyn
Bushwick, Brooklyn
East Village, Manhattan
Average monthly rent for 1-bedroom apartment: $3,213
What's great for singles: For those looking for like-minded folks of the bohemian variety, this neighborhood might be just the right fit. Pre-war walk-up apartment buildings abound here. But once you traverse the stairs to the street, there is SO much to do and experience. You can sift through racks on racks of retro trends at Screaming Mimi's, L Train Vintage, or the myriad of other record stores and vintage shops. The good news is that you won't have to look far to find where you might wear your new (to you) outfit. The restaurant scene and nightlife (clubs, bars, and music venues) is bustling in this neck of the urban jungle — great for bringing or meeting someone special. In fact, if you're looking for both in one spot, check out Crif Dogs on St. Marks Place for their bacon-wrapped frankfurters. There's a vintage telephone booth inside that's the entrance to the Please Don't Tell speakeasy! It's just that type of quirky vibe you'll find throughout the neighborhood.
West Village, Manhattan
Average monthly rent for 1-bedroom apartment: $4,300
What's great for singles: This picturesque part of NYC is paved in romantic cobblestones that'll have you discovering treasures off the beaten path (because it doesn't follow the grid-like structure of Manhattan's streets). If you plan to live in this neighborhood as a solo tenant, the rents are a bit pricey. It's mostly residential, so it has its moments of quiet and sophistication. However, there are gems to be discovered within its bounds. There's restaurants at every price point from the exclusive sushi tasting menu at Sushi Nakazawa to cheap burgers and brews at Corner Bistro, at the corner of West 4th and Jane Street. Arts and entertainment is a big draw as well, perfect for bringing along someone special to one of the art galleries, a night of cabaret at The Duplex, or maybe a midnight screening of an arthouse flick at the IFC Center. Plus, for more late night haunts, there's jazz clubs such as the historic Village Vanguard, drag shows, and classic dive bars (looking at you, Marie's Crisis) a-plenty.
Upper East Side, Manhattan
Average monthly rent for 1-bedroom apartment: $3,270
What's great for singles: Prices of housing aren't the highest in the city (though they aren't cheap), which may mean better things for your budget. When it comes to getting around, you can do so pretty easily from the 4/5/6 and Q subway trains that run along the east side of Manhattan. If you're sticking around the neighborhood, making regular visits to the cultural institutions that make up the Museum Mile is great for a solo afternoon or to bring a date. There are also plenty of bars and restaurants should your museum visit take you through to dinner and drinks. And on a beautiful sunny day, there's no better place to get some reading done or to bump into a new friend than going out to a nearby park. With Central Park along the entire western boundary of the neighborhood, you're never too far away from the flagship greenspace of the borough. But there's also Carl Schurz Park for a bit of sunbathing, roller hockey, and taking the dog to one of two dog runs or John Jay Park if you're itching to get into one of the public pools on a hot day.
Astoria, Queens
Average monthly rent for 1-bedroom apartment: $2,150
What's great for singles: For folks relocating to NYC with a single income, this Queens neighborhood may not put quite the dent in your wallet for rent. It's more affordable than some other places in the city, but don't let anyone tell you it's lacking. Queens is one of the most culturally diverse places in the world. So, you stand to meet some new people and you'll likely become more cultured in the process. It also means that you'll be within walking distance of many different cuisines, including Russian, Czech, Greek, and African. After you get your fill, the party doesn't have to stop there. You (and maybe a new friend) could take a dip at Astoria Park's outdoor pool or catch a comedy show at Q.E.D. To wash it all down, Astoria has plenty of watering holes to make a night of it. You might try Bohemian Beer Garden or Diamond Dogs (where you can bring your dog, too!). More good news for singles? If you want to make your way to Manhattan to meet up with someone new or for a solo exploration, it's as easy as taking the N/W subway train to get you to Midtown in no time.
Bushwick, Brooklyn
Average monthly rent for 1-bedroom apartment: $2,600
What's great for singles: For those looking for a hip enclave of NYC at a price that's nearly half of what rents in Williamsburg would cost, Brooklyn's Bushwick is a great place to consider. Young people have flocked to this neighborhood in recent years, but it retains it's vibe by being inclusive of its longer-time residents as well. Just taking a walk to enjoy the sights, including the many street murals composed by members of the The Bushwick Collective, may be a great way to spend the day exploring on your own or on a date. If the dates line up on the calendar, you may also be able to enjoy The Collective's annual block party that features live music. Another defining feature of the neighborhood is that there's new bars, restaurants and coffee shops opening all the time. So, you may be able to find a new favorite with someone special. And, you can find some date-worthy threads at one of many thrift and vintage shops, including GG's Social Club — that also doubles as an event space so you can check out what else is going on.
Williamsburg, Brooklyn
Average monthly rent for 1-bedroom apartment: $4,274
What's great for singles: If you're hoping to find a trendy spot that has plenty of people living solo, Williamsburg may be just what you're hoping for. Nearly a third of the households in the neighborhood are occupied by single people. And, it's got a reputation for being a hip place to be — but it'll come at a cost. The rent has increased in recent years, so that'll be something to consider for your budget. However, if the price tag works for you, you'll get plenty for your money spent. Plus, you won't have to travel far to get to some of the major hot spots. One great place to grab a bite during the summer months is the major outdoor food vendor festival called Smorgusburg. You'll have a great time sampling the flavors and it's a bonus if you bring a date so you can share! Beyond perusing the treats, you can take a gander at the local arts and crafts at the Brooklyn Art Library or Brooklyn Flea. If you're feeling more like a dose of vitamin D, many locals make a day of it at Domino Park playing bocce ball, volleyball, or taking in views of the East River on the elevated walkway. After dark, Williamsburg is known for its nightlife, with a variety of dance clubs, rooftop bars, and beer gardens so you can grab a libation with someone you like.
Relocating to NYC on your own is a bold move, but it doesn't have to be a hard one. Working with Piece of Cake Moving and Storage can make your move to the city easy and stress free. We can help a little or a lot, from providing moving supplies, packing, custom crating, unpacking, storage options, and much more. As NYC moving experts with 5-star ratings, we can make your solo move to the city a singular success!
---
Ready to make a move? Get in touch today for an obligation-free guaranteed flat price moving quote.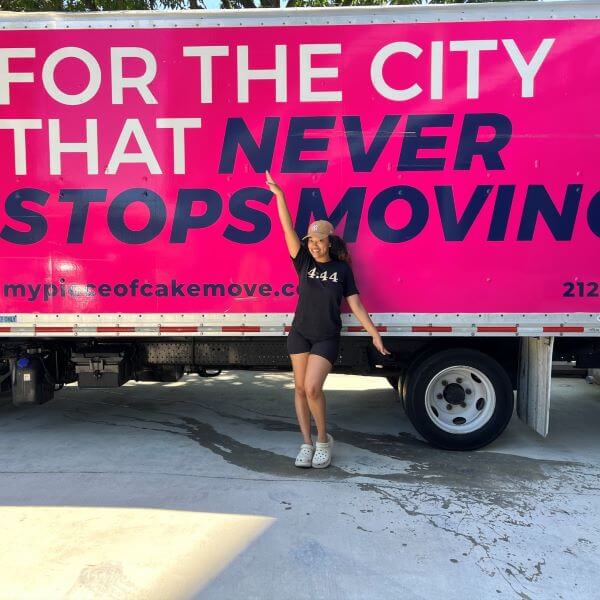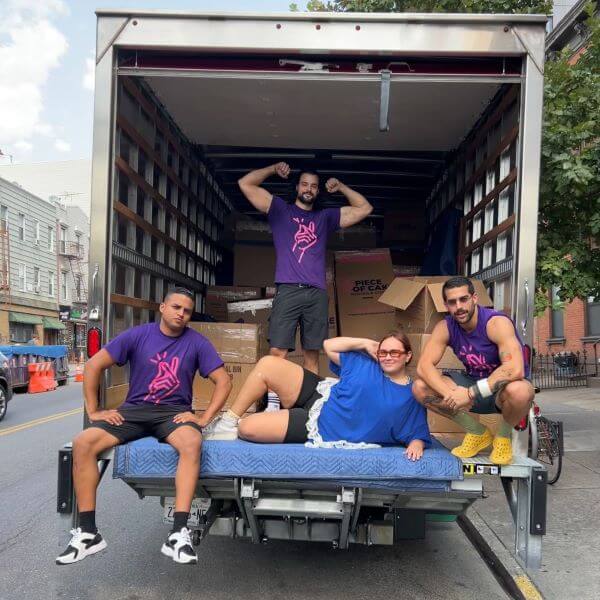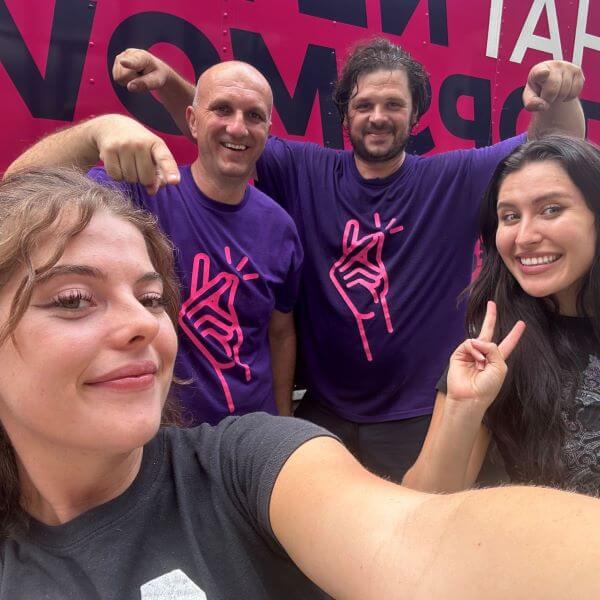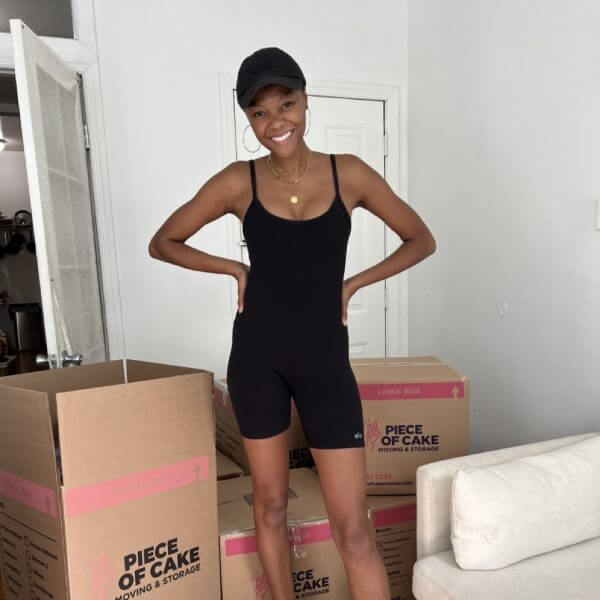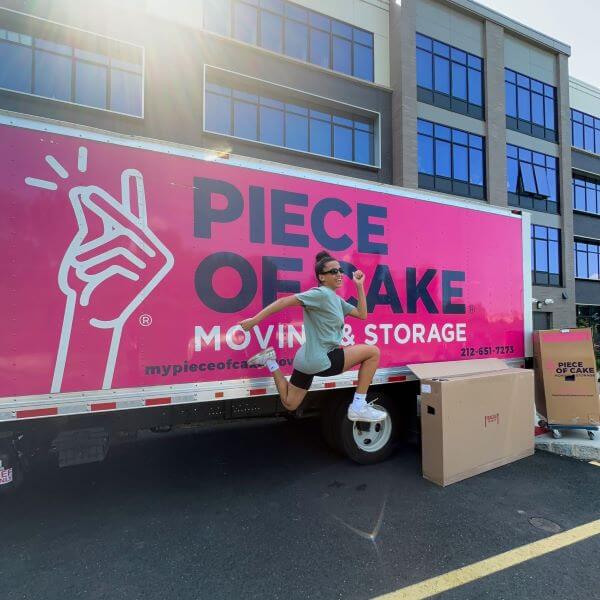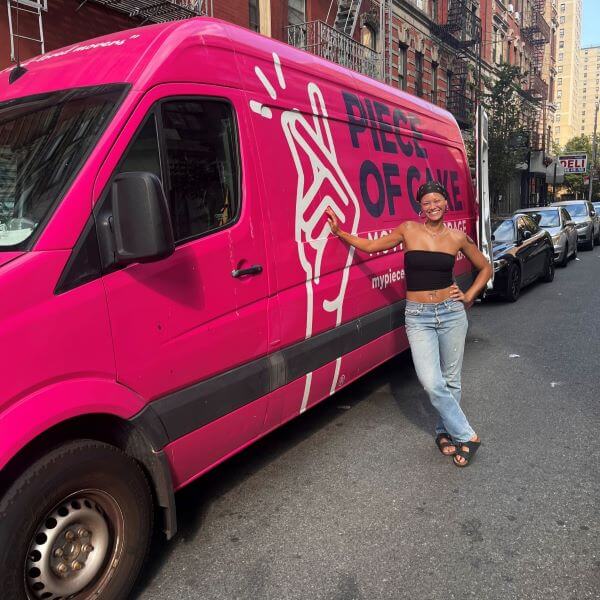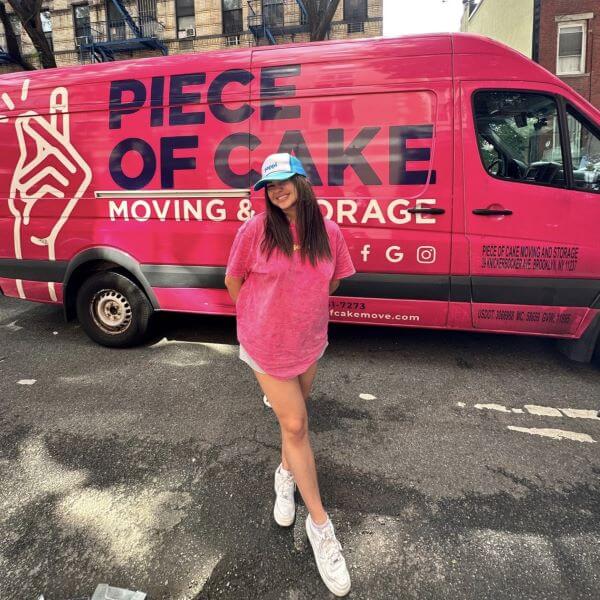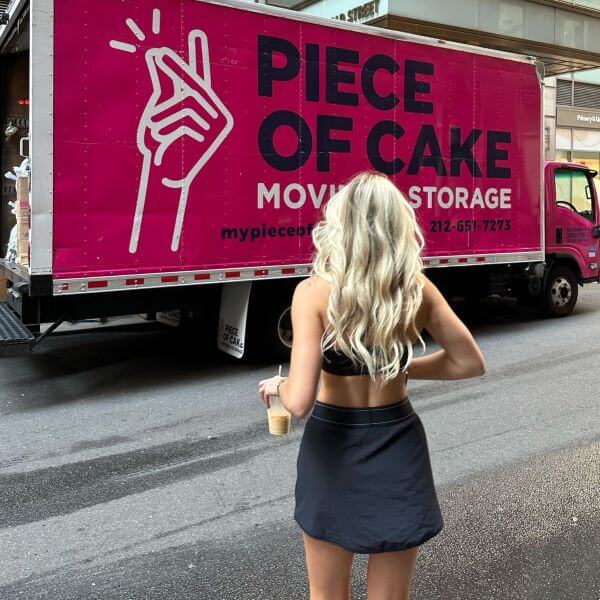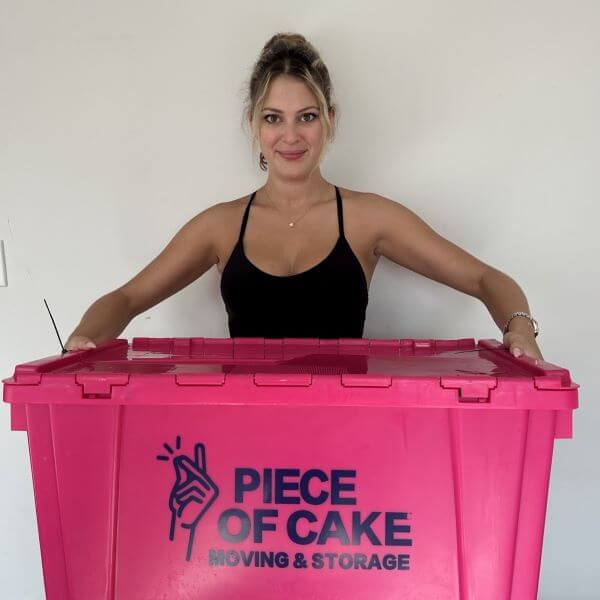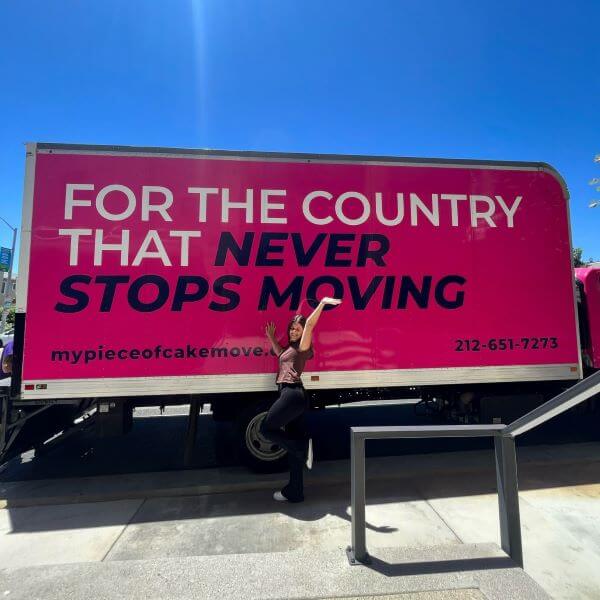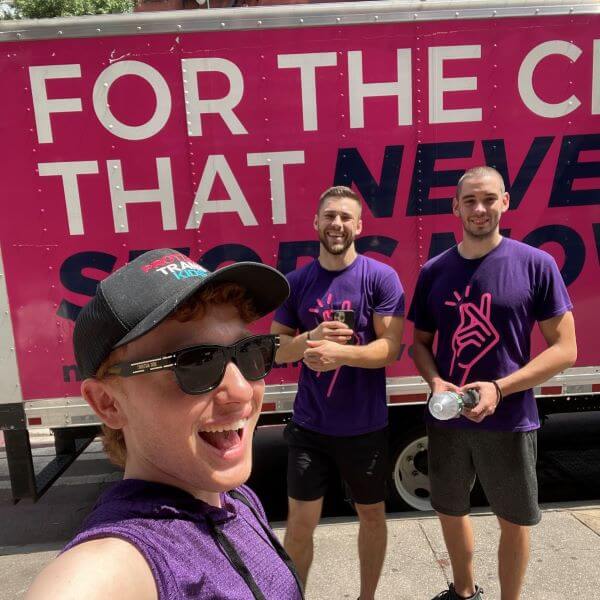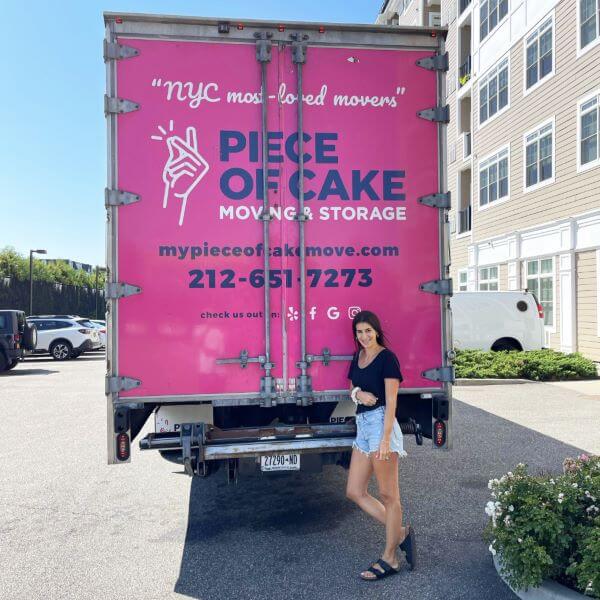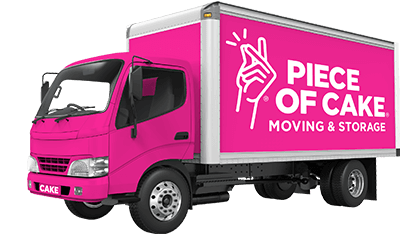 Just what you were looking for?
MAKE YOUR MOVE!