We can pack your entire home or just a part of it
Don't lift a finger with our packing service
Your piece of cake move starts with a
free quote
Fill out the form below for a quick flat price quote
Many hands make light work. Let ours pack for you.
Our full packing service takes care of your packing at the pick up location of your move. We can pack all or some of your belongings so you can focus on other aspects of your move. All of your boxes and items will be securely delivered so you can peacefully unpack them in your new home at your own pace.
It's surprising how long it can take to pack even a small apartment let alone a home with 20 years of memories. Moving can also take place at some of the biggest moments in our lives. With all of your items professionally packed and clearly labeled by our team for an easy unpacking experience, settling into your new home will be a joy. Our movers have the training and expertise to efficiently and securely pack your valuable items.
We can pack your kitchen, bedroom or entire home
You can decide if you want us to pack a few rooms or your entire home.
Whatever the case, you'll find clearly labelled boxes with logically grouped items packed room by room that will make unpacking in your new home a breeze.
Some of the common packing services we assist our customers with:
Kitchen which includes glassware, plates, cutlery, utensils, knife blocks, baking trays, pots, pans, chopping boards, cleaning products and appliances such as toasters, kettles, mixers and blenders

Living Room which includes TV, sound system, books, pot plants, lamps, heaters, decor, pillows, artwork and curtains

Wardrobe which includes clothing, shoes, jackets, accessories. As most homes have multiple wardrobes these are packed separately and labelled clearly.

Bedroom which includes pillows, bedlinen, photos and momentos, lamps, fans, bedside tables, kids toys and curtains.

Study which includes important documents, tech equipment and devices, books, storage furniture, certificates, lamps and wall art

Bathroom which includes toiletries, makeup, towels, appliances like electric razors and blow dryers

Garage which includes shelving, outdoor equipment, large appliances like leaf blowers and vacuum cleaners, luggage, bicycles and tools

Entire home which includes all rooms and items in rooms
Our 5 star packing services process
You can decide if you want us to pack your items the day before or the day of your move.
We will need you to be present during the packing process, all you need to do is sit back with a coffee while we do the packing.
1. CREATE A LIST OF ITEMS AND ROOMS TO PACK: Together with you we create an inventory list room-by-room of all the items you would like packed. We plan your packing experience around your inventory list, which will be reviewed throughout the entire move to keep your items secure.
2. REVIEW OF FRAGILE ITEMS TO PACK: With Piece of Cake's hallmark attention to detail, we make sure we consult you closely on any custom packing for items which may be fragile or oversized.
3. PACKING YOUR ITEMS ON YOUR SCHEDULE: We'll arrive with our packing materials and supplies at the agreed packing time. From supplying the boxes and materials, to wrapping, padding, taping boxes closed, labelling them and marking them off your inventory as we go, our experienced movers will treat your valued household items as they would their own. We'll leave you with a full copy of the inventory list to take with you to your new home and unpack at your leisure. You'll wonder why you never did it this way before.
NYC's most affordable packing service
With a flat price which includes all packing materials and physical labor to pack your items, we are NYC's most affordable packing service. Let us pack and move you so you can focus on your destination.
Premium packing material to protect your items
We use only premium packing material to protect your valuable items. Our wrapping paper, boxes, plastic bins and wrapping cloths are not spared when we are packing your belongings to make sure they arrive safely into your new home. We use boxes designed specially for each household item. We arrive with all the materials we'll need to expertly protect, buffer, package, label and secure your items to be loaded onto one of our clean, safe trucks when the big day arrives.
Secure and professional packing standards
Being comfortable with the movers handling your valuables comes down to ensuring you partner with experienced, compliance ready and appropriately insured professionals.
We don't use contractors at Piece of Cake. Our movers are background checked and employed against our high standards, ensuring complete accountability. Our movers are also trained by us, and supported with sound planning and moving processes so they can deliver on our high standards and expectations. Add to that a culture grounded in care and respect, that gives back to our communities and you'll see the Piece of Cake difference in your next move.
Keep moving forward with our
complete moving services
Whatever you need to move from point A to B, we will get it there safely.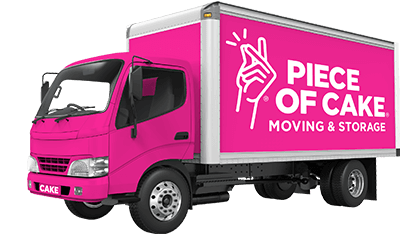 Just what you were looking for?
MAKE YOUR MOVE!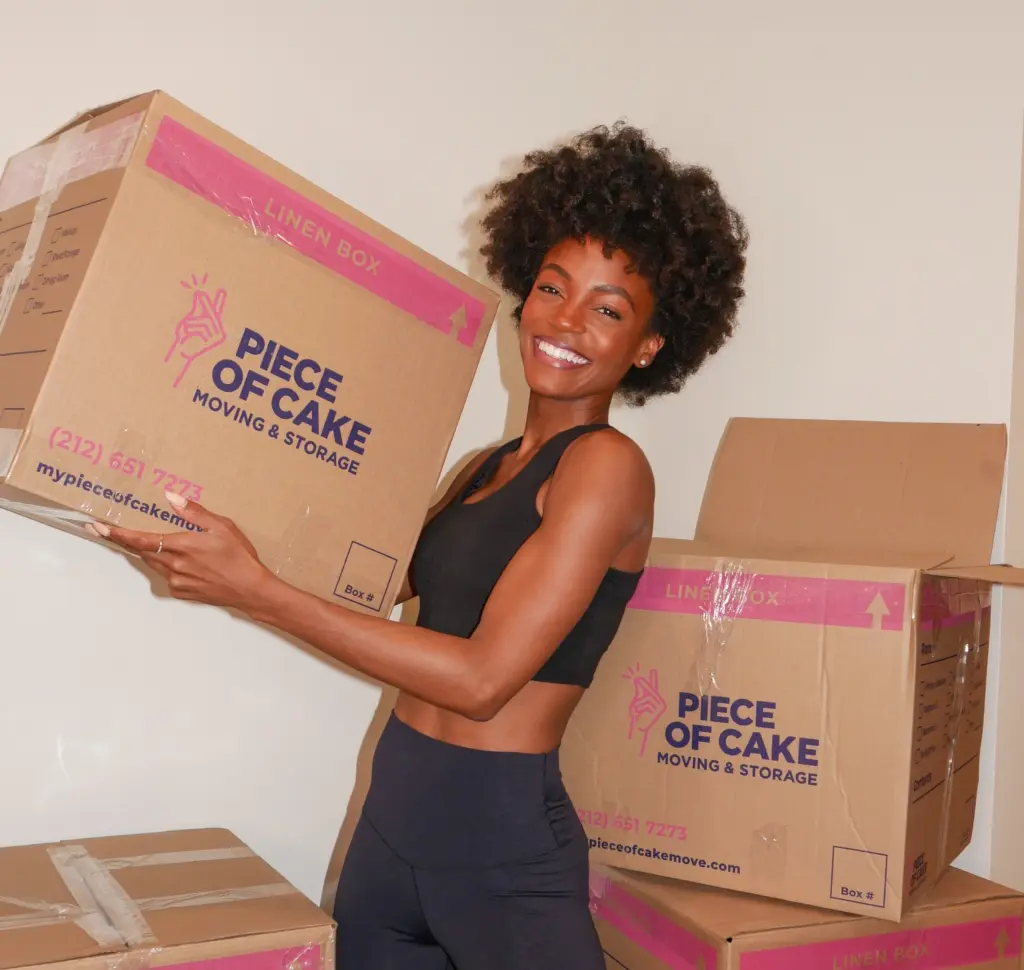 Make space with our flexible short and long term storage
We will pick up your items from your doorstep and deliver them to our secure NYC storage facility, where they will be safely stored for as little or as long as you like. Just let us know when you need your items back and we will drop them off at a time that suits you.