The best
movers in Brooklyn

with the best reviews.
Your piece of cake move starts with a
free quote
Fill out the form below for a quick flat price quote
Experienced
Brooklyn Movers
Experienced
Brooklyn Movers
Living in Brooklyn is a full-spectrum experience. Depending on your address, you may be among the hip and trend-setting set or you'll be communing with the family-friendly folks. And, this borough stand's on it's own two feet with its own history and vibe. It was even it's own city prior to 1898 when it joined up with the other boroughs to become New York City! Whether you're looking for the latest food craze to try, the hottest art gallery to visit, a home game to root for your team, or a greenspace to enjoy with your children — you'll find it all in Brooklyn.
Piece of Cake Moving & Storage is at the ready to help you make it to Brooklyn or bust! As NYC relocation experts, we've seen it and done it all when it comes to major metropolitan moves. Whether you need a little assistance or want us to take care of all the details, we offer a full range of services, from packing and unpacking, moving supplies, furniture disassembly and assembly, and even storage options. With our help, you can get down to the details of making this borough your home sooner and with less stress.
Moving you to
Brooklyn

and all of its neighborhoods

Piece of Cake Moving and Storage is a local expert in moving you to and from all Brooklyn neighborhoods, including:
Bay Ridge
Bedford-Stuyvesant
Boerum Hill
Brownsville
Canarsie
Carroll Gardens
Coney Island
Crown Heights
Downtown Brooklyn
Dyker Heights
East Williamsburg
Erasmus
Flatbush
Flatlands
Fort Greene
Gowanus
Kensington
Madison
North Side
Prospect Heights
Red Hook
Rugby
Sheepshead Bay
South Side
Spring Creek
Vinegar Hill
Windsor Terrace
Frequently Ask Questions when moving in Brooklyn
Keep moving forward with our
complete moving services
Whatever you need to move from point A to B, we will get it there safely.
Our top Brooklyn moving tips
If you're a fan of all four seasons, then Brooklyn is a great place to be.
That said, you'll want to ensure your wardrobe has you prepared. Make sure to bring along hot humid weather wear for staying cool in the summer heat that can occasionally top out at 100 degrees Fahrenheit (F) and chic insulating layers to wear around your neighborhood during the snowy (averaging between 25-30 inches annually) and cold winters.
As you seek shelter from the weather, you'll be hailing cabs and catching the subway with 2.7 million fellow Brooklynites. But there's even more to know about this borough, including:
Essential Eating Experiences: Brooklyn is home to many established eateries that are worth checking out. For starters, you can grab a slice of your choice at DiFara Pizza on Avenue J (est. in 1965 by Domenico DeMarco after emigrating from Italy) or sample the broader Italian fare at L&B Spumoni Gardens that opened their doors in 1939. If between 2 slices is more your style, try a hot beef sandwich at Brennen & Carr in Gravesend — they've been making them for over 75 years. To top it off, you can have a slice of famed NY-style cheesecake at Junior's. They've been around for more than six decades, so they've had time to perfect the recipe. Maybe you've got a taste for a little bit of everything. If that's the case, a visit to the seasonal Smorgusburg, a weekly celebration of flavors in the country's largest open-air food market in Williamsburg or Prospect Park. This part of the city also serves up fresh fruit and veg to take home, too. You can check out the Grand Army Plaza Greenmarket every Saturday, year-round to stock up on produce and other local goods.
Points, Playgrounds, and Paintings: From the East River to the Atlantic Ocean, there is so much to see and do in this borough. Sports fans in particular will find many ways to see the points get tallied for their home teams. At Bushwick Inlet Park, you can see the Brooklyn Kings rugby team in a scrum. The Brooklyn Nets throw 3-pointers and the New York Islanders knock a puck around at Barclays Center (which is also a location for big names in entertainment to put on a show!). The Brooklyn Cyclones have a minor league seventh inning stretch at Coney Island's Maimonides Park. And, while you're in the neighborhood, you can catch a ride on the Cylcone roller coaster at the Luna Park Amusement Park in Coney Island. For a change of pace and palette, you may also be interested in taking in the fine art that the borough has to offer. Take in a few exhibitions at the Brooklyn Museum or catch a gallery opening in DUMBO. You might not even have to be inside to enjoy the colors and sights of this part of the city — there's plenty of street art to appreciate as well.
Sun, Sand, and Greenspaces: Though included in the city limits, there are many places to be at one with nature in this section of the NYC landscape. As an amenity most boroughs offer, the NYC Parks department maintains about 14 miles of beaches in Brooklyn. Of course, there's the well known Coney Island Beach and boardwalk. But, you may make your way to Brighton Beach, which is home to a large Russian population and has great Eastern European eats. Manhattan Beach may be a destination for bringing the kids along for a barbeque and playground time. For those up for water sports rather than laying out to get some sun, Plumb Beach may be the top choice. On land, this borough is big enough to host the equivalent to Manhattan's famed greenspace. Brooklyn's Prospect Park was also designed by Central Parks' landscape architects Frederick Law Olmsted and Calvert Vaux. It features winding paths, meadows, a bandshell for live entertainment, and it's own Prospect Park Zoo. If you still can't get enough of the great outdoors, don't forget to visit the Brooklyn Botanic Garden. Spring is an especially good time to visit to see the splendor of the Garden's cherry blossom trees in bloom.
Cost of living as King(s County Resident): As it is a part of NYC, those relocating to this borough should set their expectations to city livin' prices. In terms of housing, both renting and buying options are at a premium. The average monthly rent for an apartment is $3,080 for a space that's just under 650 square feet. However, this can vary quite a bit depending on the neighborhood you choose. For instance, the average rent in the Greenpoint neighborhood is upwards of $4,852/month, whereas renting in Prospect Park South will run you about $2,051/month. If you're in the buyer's market, the average house cost is around $960,000 and is on the rise. That said, there are some costs that'll be the same no matter what part of the city you're living or visiting. If you're out and about shopping, you can expect to see about 8.875% in sales tax on your receipt. As for getting around the city, riding the Metropolitan Transit Authority (MTA) buses and subways are $2.75 per ride throughout the five boroughs. The good news is that with the city's massive public transportation options, you'll be able to get to where you want to go with ease.
More Space and Job Opportunities: Brooklyn has experienced a real turn-around when it comes to residents. It's among the hottest places to move to if you're relocating from Manhattan. One of the biggest perks is that you'll likely get more space wherever you make your home in the borough. Which is great for families of course, and some of the more family-friendly neighborhoods in this part of NYC include Park Slope and Bay Ridge. Those who will be job-hunting upon arrival will be heartened to know that 26% of all of NYC's newly created private sector jobs between 2008 and 2018 were in Brooklyn. The borough also saw the most job growth out of all the boroughs (46%) within the same time frame. So, of the biggest industries in the city, including Business Services, Leisure & Hospitality, Health Care, Educational Services, among others, you're likely to find a way to fund your fun and family home in Brooklyn.

"New York Knicks
Official Sponsor"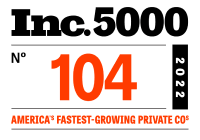 "USA #1 Mover"
"Voted NYC
Best Mover"

"The Mover
Who Cares" "Expert
NYC Movers"
Don't just take our word for it. See
what our customers are saying about our Brooklyn Moving Services.
From start to finish my move was a great experience. I immediately got a quote. The scheduling was easy, and they provided me with information regarding insurance coverage (and took care of the paperwork my building provided). The move itself went like clockwork. The movers arrived on time and texted me when they were on their way with an ETA to the delivery site. They moved everything up the 3 flights of stairs into my apartment quickly and safely. A great company that provides great service at very reasonable rates.
They were awesome! They take everything apart and then re assemble for you.They wrap up your tvs and glass shit professionally. They take the legs off your couch so it fits through doors. Everything's wrapped until it's inside so it doesn't ruin the paint on your walls if they rub against them.Not even a wine glass was chipped.
They came at zero hour after the moving company I initially hired and paid a deposit to canceled. I was freaking out about my move not happening at all but they did get this done and my stuff arrived more or less intact and accounted for. They handled changes and snafus gracefully and earned their money. Hopefully I won't be moving again for a long time but if I get forced into that again, I'll remember this experience.
Was very easy to call and set up a move. The price was good to. I had some mix-ups and needed to add items and even change the date, but they were able to easily accommodate. Day of the move the crew was super nice and professional. They quickly packed up the entire apartment with ease, I didn't really lift a finger. They made what is usually a stressful day pretty easy.
I was amazed how efficient the guys were. they sorted out my items to be removed and, went straight to work. We will definitely use A Piece of Cake multiple times in the future until, we officially make the BIG MOVE! THANKS FOR YOUR HELP....YES, IT WAS A PIECE OF CAKE! NO STRESS INVOLVED...JUST SWEET SERVINGS.....
Piece of Cake Moving was phenomenal to work with. From the initial sale, to the follow up, to the day of delivery. The moving crew themselves were a dream to work with. I honestly don't know how they managed to move everything we'd accumulated over the years in such a short (relatively) period of time. Will definitely use them again (in hopefully 7-8 years).
Jose and his team did a great job moving my husband and I. They arrived on time and were very organized. They were professional, courteous and moved us quickly. They wrapped our furniture very well. They took apart and put together our bed and sectional couch. We were very pleased and would recommend them.
Nicholas and Giga made this moving experience an easy one, especially since I was moving alone. They were punctual, kind and very thoughtful. When we arrived to my apartment? They helped unwrap all the packing tape and set up my furniture and bed - something that would take probably days for me. They delivered excellent service and went beyond my expectations.
Excellent moving company. I hired 2 men for 2 hours to complete 1 bedroom move. They arrived early, were extremely efficient, helpful, personable, strong, and careful. They finished the job with 45 min to spare. Everything went extremely smoothly. I would hire Piece of Cake again.
Great move with POC movers! I rented their pink bins which was an excellent choice, they provide plenty of packing paper, zip ties, and tags. My team arrived right at the start of their arrival window and quickly and safely packed all my bins and furniture into their truck. The team just as efficiently unloaded everything, leaving the bins in the labeled rooms and re assembling my bed frame. I definitely recommend renting their bins. I would definitely use Piece of Cake movers again and recommend them to a friend.
The movers were so professional, friendly and quick. They took such great care of my stuff. I happened to move on one of the hottest days of the year and felt so bad. They were gracious and so still worked quickly. Pls make sure you tip your movers good, they work hard and were really great!
I had made an appointment from another moving company that completely screwed me over the day of. I called every moving company in New York freaking out, and Piece of Cake was willing to come at 7pm to help me move, last minute. I genuinely don't know what I would have done if they didn't go out of their way to fit me in. Anytime in the future I will be using piece of cake moving! They boxed and unboxed so fast and efficiently, it was amazing!