Highland Park/Cypress Hills Movers,
Brooklyn Moving Experts
Your piece of cake move starts with a
free quote
Fill out the form below for a quick flat price quote
Moving to Highland Park/Cypress Hills
Moving to Highland Park/Cypress Hills
Nestled between where East New York, Brooklyn ends and the Woodhaven and Ozone Park neighborhoods of Queens begins, Cypress Hills shares a border with Highland Park. With nearby schools, a short jaunt to other boroughs, and securing a larger home for less (in terms of NYC housing costs), this spot is absolutely worth considering for your next move. Living here means that the setting for your next picnic or a scenic stroll with your dog is really just next door!
Breaking into the Brooklyn, NY housing scene is not a small feat. Making it as painless as possible is a snap when you hire seasoned professionals, like the ones at Piece of Cake Moving and Storage. Work with the best movers in the borough to avoid city street parking snafus, hunting for moving boxes and tape, as well as packing and unpacking problems — and more! If you're not convinced, let our thousands of happy customers tell you about their experience. You've put in the work to find a new place, let us help you take the work out of making Highland Park/Cypress Hills your home.
Moving you to Highland Park/Cypress Hills and all of its zip codes and major thoroughfares
Our top Highland Park/Cypress Hills Moving Tips
Adjacent to Highland Park, the Cypress Hills neighborhood runs partially along Jackie Robinson Parkway and just above Jamaica Avenue to the north. East to west, it spans from Eldert Lane to Eastern Parkway. The southern edge follows Atlantic Avenue and Conduit Boulevard. This part of Brooklyn is considered part of the East New York neighborhood and it sits along the Brooklyn/Queens border.
Perhaps you've done some research on your own, but we have a few additional details that might be good to know before you relocate to to the Highland Park/Cypress Hills area:
Nearby attractions. Stroll down Fulton Street and you'll likely find some Latin American specialty shops and restaurants, featuring the foods of many immigrants in the community. If you're hoping to find a little nook to hole up in with a good book or two, check out the Arlington branch of the Brooklyn Public Library's reading rooms. Or, if you're looking for a more verdant spot, make your way over to Highland Park. This 141-acre green space features tennis courts and turf fields for you to recreate to your heart's content. But, don't forget the nearby beaches — Rockaway Beach is less than 10 miles away from the neighborhood! If you've got a car, it's a 26 minute drive. Take the A subway train, and you'll be soaking up the rays oceanside in less than one hour.
Getting around. There are a number of options to get to and from the 225 acres of East New York that you'll call your new home. If you're hoping to keep your city senses about you, moving to this suburban-like neighborhood puts you only 15 miles away from Manhattan's midtown. It's a reasonable commute for work or play. Cypress Hill is primarily served by the MTA's J subway trains (though the Z train is typically available during peak rush hours). Hopping on the subway will get you to Manhattan in just under 1 hour. You can also catch some buses in the area, including the 24 bus that rolls along Atlantic Avenue and the 56 bus which runs along Jamaica Avenue. Either way you go, the $2.75 per ride fare on public transit keeps costs low.
Housing cost. The desire to have a Brooklyn, NY address has gone up in recent years. However, snagging one in this neck of the borough won't cost you quite the hefty price for a home. The early 20th century Queen Anne-style homes with manicured lawns are much more affordable than some of the other more western Brooklyn neighborhoods. If you decide to purchase a home in the area, the median home price is currently at $995K (and $418 per square foot) which has been on the rise a bit in the past year. Only about a third of residents own their homes in Highland Park/Cypress Hills, though; over half actually rent. Even then, you should expect to see lower monthly rent rates than in the rest of the borough if that's what you're in the market for. Compare the average monthly rent in Brooklyn at $3,194 to the average monthly rent for a one-bedroom in Cypress Hills at $1,356 — it's a fraction of the cost. It's a good option if you'd like to live in New York, but save more money for all the fun and entertainment the city has to offer.

"New York Knicks
Official Sponsor"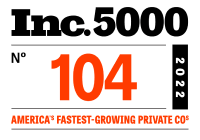 "USA #1 Mover"
"Voted NYC
Best Mover"

"The Mover
Who Cares" "Expert
NYC Movers"
From start to finish my move was a great experience. I immediately got a quote. The scheduling was easy, and they provided me with information regarding insurance coverage (and took care of the paperwork my building provided). The move itself went like clockwork. The movers arrived on time and texted me when they were on their way with an ETA to the delivery site. They moved everything up the 3 flights of stairs into my apartment quickly and safely. A great company that provides great service at very reasonable rates.
I was amazed how efficient the guys were. they sorted out my items to be removed and, went straight to work. We will definitely use A Piece of Cake multiple times in the future until, we officially make the BIG MOVE! THANKS FOR YOUR HELP....YES, IT WAS A PIECE OF CAKE! NO STRESS INVOLVED...JUST SWEET SERVINGS.....
Was very easy to call and set up a move. The price was good to. I had some mix-ups and needed to add items and even change the date, but they were able to easily accommodate. Day of the move the crew was super nice and professional. They quickly packed up the entire apartment with ease, I didn't really lift a finger. They made what is usually a stressful day pretty easy.
They came at zero hour after the moving company I initially hired and paid a deposit to canceled. I was freaking out about my move not happening at all but they did get this done and my stuff arrived more or less intact and accounted for. They handled changes and snafus gracefully and earned their money. Hopefully I won't be moving again for a long time but if I get forced into that again, I'll remember this experience.
They were awesome! They take everything apart and then re assemble for you.They wrap up your tvs and glass shit professionally. They take the legs off your couch so it fits through doors. Everything's wrapped until it's inside so it doesn't ruin the paint on your walls if they rub against them.Not even a wine glass was chipped.
Excellent moving company. I hired 2 men for 2 hours to complete 1 bedroom move. They arrived early, were extremely efficient, helpful, personable, strong, and careful. They finished the job with 45 min to spare. Everything went extremely smoothly. I would hire Piece of Cake again.
Nicholas and Giga made this moving experience an easy one, especially since I was moving alone. They were punctual, kind and very thoughtful. When we arrived to my apartment? They helped unwrap all the packing tape and set up my furniture and bed - something that would take probably days for me. They delivered excellent service and went beyond my expectations.
Jose and his team did a great job moving my husband and I. They arrived on time and were very organized. They were professional, courteous and moved us quickly. They wrapped our furniture very well. They took apart and put together our bed and sectional couch. We were very pleased and would recommend them.
Piece of Cake Moving was phenomenal to work with. From the initial sale, to the follow up, to the day of delivery. The moving crew themselves were a dream to work with. I honestly don't know how they managed to move everything we'd accumulated over the years in such a short (relatively) period of time. Will definitely use them again (in hopefully 7-8 years).
Great move with POC movers! I rented their pink bins which was an excellent choice, they provide plenty of packing paper, zip ties, and tags. My team arrived right at the start of their arrival window and quickly and safely packed all my bins and furniture into their truck. The team just as efficiently unloaded everything, leaving the bins in the labeled rooms and re assembling my bed frame. I definitely recommend renting their bins. I would definitely use Piece of Cake movers again and recommend them to a friend.
The movers were so professional, friendly and quick. They took such great care of my stuff. I happened to move on one of the hottest days of the year and felt so bad. They were gracious and so still worked quickly. Pls make sure you tip your movers good, they work hard and were really great!
I had made an appointment from another moving company that completely screwed me over the day of. I called every moving company in New York freaking out, and Piece of Cake was willing to come at 7pm to help me move, last minute. I genuinely don't know what I would have done if they didn't go out of their way to fit me in. Anytime in the future I will be using piece of cake moving! They boxed and unboxed so fast and efficiently, it was amazing!