You're in safe hands with us
Safety for you, your belongings, the community and our staff
Your piece of cake move starts with a free quote
Fill out the form below for a quick flat price quote
You're in safe hands with us
Safety for you, your belongings, the community and our staff
Your piece of cake move starts with a free quote within minutes
Fill out the form below for a quick guaranteed flat price quote
[[[["field15","equal_to","Walk up"]],[["show_fields","field16"]],"and"],[[["field21","equal_to","Walk up"]],[["show_fields","field22"]],"and"],[[["field29","equal_to","Yes"]],[["show_fields","field31"]],"and"],[[["field29","equal_to","Yes"]],[["show_fields","field32"]],"and"],[[["field6","equal_to","Residential"]],[["show_fields","field9"]],"and"]]
keyboard_arrow_leftPREV
NEXTkeyboard_arrow_right
Top rated NYC movers across ALL review sites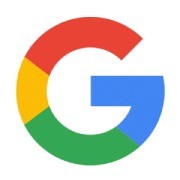 1,716+ reviews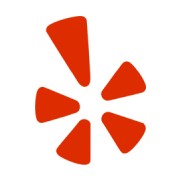 1,344+ reviews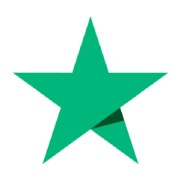 1,519+ reviews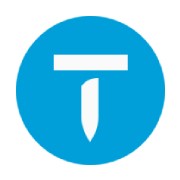 213+ reviews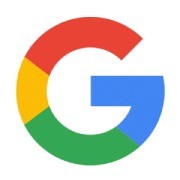 1,716+ reviews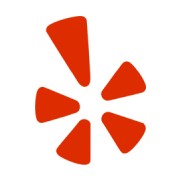 1,344+ reviews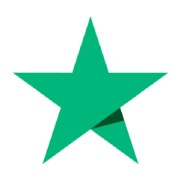 1,519+ reviews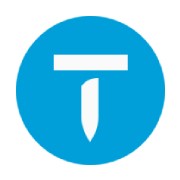 213+ reviews
Safety is at the core of everything we do
Your safety and the safety of our team is at the heart of everything we do. We have the highest standards of risk minimization and management across all areas of our business.
As one of the most compliant and well serviced fleets on the East Coast, we are equipped with GPS tracking and appropriate insurance and accreditation with both Federal and State authorities to ensure the safety of your cargo and the general public.
The Piece of Cake approach to your safety
Trucks Inspected Daily and Sanitized
Every day our fleet of well maintained trucks are inspected and cleaned to industrial standards, to ensure they are always prepared and ready for a safe move. Our vehicles include state of the art features such as real-time GPS tracking so we can track your inventory at all times.
Dispatch & Control Center
It's a hub of activity and our world class dispatch and Control Center is where we make sure every aspect of your Piece of Cake move is going to plan. We follow our teams in real time and ensure customers can communicate with them as required.
Mover Training Program
We ensure our movers are industry experts and up to date with best practice through our custom Training Program. Ensuring we deliver a high quality service, our movers receive regular updates as needed and are always ready with the safest moving procedures for your move. Learn More
Secure Storage Facility
Our storage facilities are equipped with high level monitoring and security and 24/7 video monitoring for your peace of mind.
Customer Moving Planning
With tailor-made plans for your move, a Piece of Cake Relocation Consultant will clearly communicate with you all the requirements to make sure we deliver you a safe experience. This includes COI details, pick up and drop off location access, fragile items and any other considerations for a seamless move.
State and Federal Certifications
Piece of Cake Moving & Storage is fully licensed for our moving and storage services with New York State and Federal business and moving industry certifications. Learn More
Safely packing and protecting your Items
Every item receives individual attention when our packing experts prepare a custom plan to safely pack and protect your belongings for a move. With a safe arrival at your destination in mind, they detail their approach including what materials will be used and how they will pack your home or office.
Packing procedures
Our movers are trained to follow Piece of Cake packing procedures making sure every item is handled appropriately. Each of your items is treated differently, from large appliances such as TVs which require their own box to glassware that needs careful protection and lounge furniture that is plastic wrapped to keep it dry and clean. Learn more about our Packing Services
High Quality packing materials
Piece of Cake doesn't skimp on packing material, using the highest quality supplies as required, such as packing paper, covers, blankets and double walled boxes. Learn more about our moving supply packages
Secure packing no matter the distance
In line with the distance you are travelling, we double wrap your items and add additional protection as required. It's about making sure they will stay in perfect condition no matter the distance like plastic and shrink wrapping furniture to protect it from dust in transit. Learn more about our Packing Services
Items We Pack as Pack of the Service
Our standard moving packages always include items that we will pack for free as part of your one flat rate fee. They are hard-to-pack items that benefit from professional handling like smart TV screens, mirrors and glass, lamps and electronics. We'll arrive equipped with the right boxes and materials to handle them for you on the day. Learn more about our Flat Rate Pricing
Free Comprehensive Coverage
No matter the size and scope of your move and storage plan, we will always include basic coverage, so you're always protected. You can choose additional coverage and we are also known to go the extra mile if you have some tight deadlines, to make sure the insurance process is moving at your pace.
One of the lowest claim rates in the USA Moving industry
Choosing the right mover can determine whether you have a mess to clean up at the other end, weeks of disruption or a claim that takes months to settle.
The American Moving & Storage Association estimates there are 7,000 moving companies operating in the United States at more than 13,900 locations. These companies range in size and scope from large corporations to family owned businesses that employ less than 5 people.
Piece of Cake is your safest decision when picking a mover. When accidents happen we are professional, responsive and put your needs first.
2% Piece of Cake Moving Claim rate
VS
20% Nation Average Moving Industry Claim Rate
*In the USA, 1 in 5 moves results in a claim according to ASMA