Experienced in moving you from
NYC to Connecticut
Experienced in moving you from
NYC to Connecticut
For New York swapping city life for the historic and scenic state of Connecticut Piece of Cake regularly moves families and professionals to vibrant cities and cosy small towns throughout Connecticut.
Connecticut combines a high quality of life with one of the top median household incomes in the country and one of the lowest crime rates of any state. Cradled by Rhode Island, Massachusetts, New York, and the Long Island Sound, Connecticut has a rich mix of growing urban and historic rural centres which you can make home.
With many highways, roads and bridges to navigate, Piece of Cake's local Connecticut knowledge will make all the difference in ensuring a smooth, stress free Connecticut move.
Moving you to
Connecticut

and all of its major cities and towns

Popular Connecticut Moving destinations for Piece of Cake Moving & Storage customers include:
Branford
Bridgeport
Bristol
Cheshire
Danbury
East Haven
Enfield
Fairfield
Farmington
Glastonbury
Groton
Hamden
Hartford
Manchester
Meriden
Middleton
Milford
Monroe
New Britain
New Haven
New London
Newington
Norwalk
Norwich
Ridgefield
Shelton
Simsbury
Southington
Stratford
Torrington
Trumbull
Vernon
Wallingford
Waterbury
West Hartford
Westport
Windsor
Our top moving tips when moving to Connecticut
Some of the benefits of moving to Connecticut include a healthy lifestyle, great schools, open outdoors spaces and no shortage of things to do.
Connecticut is well known for distinct seasons with spring cherry blossoms to New England's longest autumn foliage display. It's an ideal destination for natural and cultural experiences.
Things to know before moving to Connecticut include:
Breathtaking coastline. One of the greatest joys of living in Connecticut is enjoying tt's beautiful coastline with beaches in East Lyme's Rocky Neck State Park to Silver Sands State Park in Milford. Along with it comes an abundance of fresh seafood for food lovers to enjoy. If sandy beaches are not your style, visit the clean rivers and quarries.
Rubbing elbows. Despite having more than 3.5 million residents, Connecticut is set on only 5,543 miles and is the third smallest state in the country. Unsurprisingly with that population density, traffic is ranked amongst the worst in the United States, exacerbated by all the visitors from Boston and New York City. It's worth a reminder here that after you arrive you have 60 days to visit the local DMV and transfer your registration to your new home state and 30 days to update the details of your licence.
Taxes. In recent years Connecicut was ranked 49th on the high cost of living, edging out only New York on the tax burden for its residents. Notably, property taxes are amongst the highest in the country and almost double the national average. Also high are gas prices, which is more painful given all that time you'll spend on congested roads.
The cold bites. The average temperature in Hartford in winter is 20 degrees F, while coastal areas get an average of 15 snow days each year. In the north west of the state, Norfolk can see up to 80 inches of snow per year, so you may want to invest in a snow shovel!
Ticks. Packing a smaller bite than the cold, but nonetheless important to note is the variety of tick species in Connecticut. Two new species were first identified here in 2019, adding to the deer ticks and American dog ticks that can spread Lyme disease, named after the Connecticut town of Lyme where it originated, as well as babesiosis and other illnesses. After removing the tick, watch for symptoms and get medical advice for any reaction.
Ivy League. The oldest university in the state, Yale, is also one of the most prestigious in the world. It leads an impressive mix of higher education options for residents including the University of Connecticut which is the largest school in the state. The United States Coast Guard Academy can also be found here, one of 5 federally run service academies.

"New York Knicks
Official Sponsor"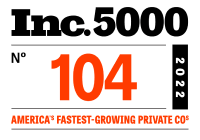 "USA #1 Mover"
"Voted NYC
Best Mover"

"The Mover
Who Cares" "Expert
NYC Movers"
Just did my move from NYC to CT with Piece of Cake and had a fantastic experience. The process was smooth, courteous, and fast. Very friendly movers (Jozo and team) who worked hard and efficiently. They packed everything, dismantled only what was absolutely necessary and set it all up at the drop off location. I was thrilled having them as my movers and will definitely use them again in the future. Conclusion: If you have to move, congratulations, you found your crew. Book these guys and you will be happy.
From start to finish my move was a great experience. I immediately got a quote. The scheduling was easy, and they provided me with information regarding insurance coverage (and took care of the paperwork my building provided). The move itself went like clockwork. The movers arrived on time and texted me when they were on their way with an ETA to the delivery site. They moved everything up the 3 flights of stairs into my apartment quickly and safely. A great company that provides great service at very reasonable rates.
I was amazed how efficient the guys were. they sorted out my items to be removed and, went straight to work. We will definitely use A Piece of Cake multiple times in the future until, we officially make the BIG MOVE! THANKS FOR YOUR HELP....YES, IT WAS A PIECE OF CAKE! NO STRESS INVOLVED...JUST SWEET SERVINGS.....
Was very easy to call and set up a move. The price was good to. I had some mix-ups and needed to add items and even change the date, but they were able to easily accommodate. Day of the move the crew was super nice and professional. They quickly packed up the entire apartment with ease, I didn't really lift a finger. They made what is usually a stressful day pretty easy.
They came at zero hour after the moving company I initially hired and paid a deposit to canceled. I was freaking out about my move not happening at all but they did get this done and my stuff arrived more or less intact and accounted for. They handled changes and snafus gracefully and earned their money. Hopefully I won't be moving again for a long time but if I get forced into that again, I'll remember this experience.
They were awesome! They take everything apart and then re assemble for you.They wrap up your tvs and glass shit professionally. They take the legs off your couch so it fits through doors. Everything's wrapped until it's inside so it doesn't ruin the paint on your walls if they rub against them.Not even a wine glass was chipped.
Excellent moving company. I hired 2 men for 2 hours to complete 1 bedroom move. They arrived early, were extremely efficient, helpful, personable, strong, and careful. They finished the job with 45 min to spare. Everything went extremely smoothly. I would hire Piece of Cake again.
Nicholas and Giga made this moving experience an easy one, especially since I was moving alone. They were punctual, kind and very thoughtful. When we arrived to my apartment? They helped unwrap all the packing tape and set up my furniture and bed - something that would take probably days for me. They delivered excellent service and went beyond my expectations.
Jose and his team did a great job moving my husband and I. They arrived on time and were very organized. They were professional, courteous and moved us quickly. They wrapped our furniture very well. They took apart and put together our bed and sectional couch. We were very pleased and would recommend them.
Piece of Cake Moving was phenomenal to work with. From the initial sale, to the follow up, to the day of delivery. The moving crew themselves were a dream to work with. I honestly don't know how they managed to move everything we'd accumulated over the years in such a short (relatively) period of time. Will definitely use them again (in hopefully 7-8 years).
Great move with POC movers! I rented their pink bins which was an excellent choice, they provide plenty of packing paper, zip ties, and tags. My team arrived right at the start of their arrival window and quickly and safely packed all my bins and furniture into their truck. The team just as efficiently unloaded everything, leaving the bins in the labeled rooms and re assembling my bed frame. I definitely recommend renting their bins. I would definitely use Piece of Cake movers again and recommend them to a friend.
The movers were so professional, friendly and quick. They took such great care of my stuff. I happened to move on one of the hottest days of the year and felt so bad. They were gracious and so still worked quickly. Pls make sure you tip your movers good, they work hard and were really great!