Experienced in moving you from
NY to Massachusetts
Experienced in moving you from
NY to Massachusetts
Massachusetts has been a trend setting state for centuries, from the Mayflower landing in 1620, to events that led to the American Revolution and now as a world leading hub for biotechnology and education.
New Yorkers moving to the most populous state in New England, will find innovation and services that exceed their old home town's performance including a world class education system.
Piece of Cake Moving & Storage regularly relocates couples, professionals, families and retirees to the Bay State, from Provincetown to Pittsfield and Salisbury to Cambridge.
Experts in interstate moves, we also provide professional packing and custom protection of your belongings, overnight storage if needed, full insurance options, real time tracking and a flat fee that incorporates any tolls and charges for your peace of mind on arrival.
Moving you to
Massachusetts

and all of its major cities and towns

Piece of Cake Moving & Storage treads a well worn path between New York and the Commonwealth of Massachusetts. We're traversing every corner of the state and can move you to all its towns and centres including:
Our top moving tips when moving to Massachusetts
If you're used to the population density of New York City you won't be phased moving to the most populous state in New England, the Commonwealth of Massachusetts. It's the 7th smallest state in America but it packs a punch as the 7th best for employment opportunities.
Massachusetts has played a key role in shaping America's commercial and cultural history and today is a global leader in innovation and one of the best places to do business.
Some of the top trends to know before moving to Massachusetts include:
Strong jobs market.

Massachusetts is home to the largest percentage of New England's workforce, and is ranked as one of the 'richest' states based on median household income, per capita income and per capita personal income. As a result it's also one of the lowest ranked states for affordability but that's nothing that would phase a New Yorker. The western part of the state provides far more affordable options to areas around Boston, as you would have seen in searching the housing market. Fortune 500 companies in Massachusetts include General Electric, Boston Scientific and Liberty Mutual. High performing sectors include biotechnology, defense, finance, higher education, health care and tourism. By way of comparison, the state's labor force is almost double that of Connecticut.

World class education.

It's been described as the most educated state in the country, and we have no trouble believing that with more than 35 higher education institutions including Harvard, MIT, Boston College and Tufts University there. The Massachusetts education system regularly ranks top amongst all 50 states and its public school students have also been ranked in the top tier globally on reading, science and math. Massachusetts has been refining its education system for some time, as it's home to the country's oldest public elementary school, oldest high school and oldest college. All this commitment to quality education has made it a driver not just of employment but also innovation and help cement it's status as a game changing state.

Unrivaled health care.

Massachusetts has the lowest percentage of uninsured residents in the country, which is no mean feat. The state ranks consistently high in disease prevention and is a center for cutting edge medical and education research. Mass has the most number of Doctors residing there (per 100,000 people) and is home to more than 140 hospitals including Massachusetts General Hospital which is the main teaching hospital for Harvard. Outside of Boston is the University of Massachusetts Medical School in Worcester while the Massachusetts College of Pharmacy and Health Sciences also has a campus there.

Lifestyle.

We can't sugar coat it, the winters in Massachusetts are frigid and snowy on a level you're not used to in New York. Be prepared for some wild weather fluctuations and have the right clothing and protections from the elements. Making up for it, is one of the most spectacular fall seasons in the country and of course all that beautiful coastline for glorious summers and fresh seafood. The array of inland and coastal highlights that attract so many visitors to New England will now be your playground, from the white sand beaches of Cape Cod to hikes like the Appalachian Trail and the stunning Berkshires which also hosts music festivals and the Boston Symphony Orchestra during the summer.

Arts & Culture.

From the Norman Rockwell Museum in Stockbridge, to Old Sturbridge Village and Maria Mitchell Observatory in Nantucket, you'll find plenty of highlights beyond Boston to keep you exploring your new home state. American philosopher and poet, Ralph Waldo Emerson was born in Boston but spent much of his life in Concord where Louisa May Alcott also grew up. Springfield, Cape Cod and New Bedford have their own symphony orchestras additional to the ensembles based in Boston. Of course there are no city or town restrictions when it comes to commitment to the four major league professional sports teams in the state including the New England Patriots and the Red Sox so you may well find yourself driving to Boston for a game. Be sure to also check our guide to moving to Boston if you're considering living in the capital.

"New York Knicks
Official Sponsor"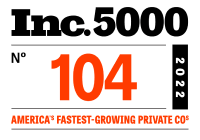 "USA #1 Mover"
"Voted NYC
Best Mover"

"The Mover
Who Cares" "Expert
NYC Movers"
My partner and I were moving from NYC to Boston and after reading great reviews and having great communication with Piece of Cake, we wanted to give them out business. Throughout the process they were easy to work with, communicative and reliable. The moving team arrived within our window and worked really hard to get us out and into our apartments. If you're looking for a short move or long distance move, Piece of Cake is your moving Company!
Very positive experience. We packed up everything and disassembled furniture in advance. Two movers, Dragon and Vladimir, packed the entire 780 sq foot, 2-BR apartment in two hours, down three flights of stairs. They were machines. Our move was from Rochester NY to Boston. The next day they unpacked the truck in about 1 hour. Both the movers and the administrators who organized the move were helpful and responsive. Very highly recommended.
This is the second time we use this company. Both experiences have been amazing.Last Monday we moved from NY to MA. Thank you to Alex, Carlos and the third guy that I don't remember his name but was equally professional. These guys are hard workers, they pay attention to details and on top of that are fast and very nice. The price was the best in the market if you want to know. I will recommend the company to all my friends and neighbors.Call them, you won't be disappointed.
From start to finish my move was a great experience. I immediately got a quote. The scheduling was easy, and they provided me with information regarding insurance coverage (and took care of the paperwork my building provided). The move itself went like clockwork. The movers arrived on time and texted me when they were on their way with an ETA to the delivery site. They moved everything up the 3 flights of stairs into my apartment quickly and safely. A great company that provides great service at very reasonable rates.
I was amazed how efficient the guys were. they sorted out my items to be removed and, went straight to work. We will definitely use A Piece of Cake multiple times in the future until, we officially make the BIG MOVE! THANKS FOR YOUR HELP....YES, IT WAS A PIECE OF CAKE! NO STRESS INVOLVED...JUST SWEET SERVINGS.....
Was very easy to call and set up a move. The price was good to. I had some mix-ups and needed to add items and even change the date, but they were able to easily accommodate. Day of the move the crew was super nice and professional. They quickly packed up the entire apartment with ease, I didn't really lift a finger. They made what is usually a stressful day pretty easy.
They came at zero hour after the moving company I initially hired and paid a deposit to canceled. I was freaking out about my move not happening at all but they did get this done and my stuff arrived more or less intact and accounted for. They handled changes and snafus gracefully and earned their money. Hopefully I won't be moving again for a long time but if I get forced into that again, I'll remember this experience.
They were awesome! They take everything apart and then re assemble for you.They wrap up your tvs and glass shit professionally. They take the legs off your couch so it fits through doors. Everything's wrapped until it's inside so it doesn't ruin the paint on your walls if they rub against them.Not even a wine glass was chipped.
Excellent moving company. I hired 2 men for 2 hours to complete 1 bedroom move. They arrived early, were extremely efficient, helpful, personable, strong, and careful. They finished the job with 45 min to spare. Everything went extremely smoothly. I would hire Piece of Cake again.
Nicholas and Giga made this moving experience an easy one, especially since I was moving alone. They were punctual, kind and very thoughtful. When we arrived to my apartment? They helped unwrap all the packing tape and set up my furniture and bed - something that would take probably days for me. They delivered excellent service and went beyond my expectations.
Jose and his team did a great job moving my husband and I. They arrived on time and were very organized. They were professional, courteous and moved us quickly. They wrapped our furniture very well. They took apart and put together our bed and sectional couch. We were very pleased and would recommend them.
Piece of Cake Moving was phenomenal to work with. From the initial sale, to the follow up, to the day of delivery. The moving crew themselves were a dream to work with. I honestly don't know how they managed to move everything we'd accumulated over the years in such a short (relatively) period of time. Will definitely use them again (in hopefully 7-8 years).