Experienced in moving you from
NYC to Boston, Massachusetts
Experienced in moving you from
NYC to Boston, Massachusetts
It's easy to fall in love with Boston, one of America's most beautiful harbor cities, with world class education and health care.
Piece of Cake Moving & Storage regularly moves New Yorkers to the capital of Massachusetts and into the Boston Metropolitan Area. With traffic congestion on roads and tunnels at both ends of the journey a well known problem, choose a mover with local knowledge to get your things there stress free and set you up for a good start.
A town so rich in history also comes with moving challenges like some narrow streets, old walk up buildings and tight staircases which make choosing a professional mover well worth your while.
Moving you to
Boston, MA

and all of its major suburbs

Piece of Cake Moving and Storage can move you to all 23 neighborhoods in Boston including:
Allston
Back Bay
Bay Village
Beacon Hill
Brighton
Charlestown
Chinatown/Leather District
Dorchester
Downtown
East Boston
Fenway-Kenmore
Hyde Park
Jamaica Plain
Longwood
Mattapan
Mission Hill
North End
Roslindale
Roxbury
South Boston
South End
West End
West Roxbury
Our top moving tips when moving to Boston, MA
Bostonians enjoy four distinct seasons, with spring blossom and fall foliage displays that make perfect backdrops to the city's architecture.
In summer, there are multiple opportunities for swimming, rowing, sailing and fishing on Boston Harbor and its Islands.
Some other differences to be aware of when moving to Boston include:
Big City vibes. You shouldn't have too big a culture shock coming from New York as Boston's population of 692,600 people makes it the 3rd most densely populated city in the US. That number almost doubles during business hours as professionals travel into the city for work. Property prices mean most Bostonians rent, while the cost of living is more than 50% higher than the national average.
Foodie Haven. Fresh seafood in its restaurants, cafes and markets is one of the best parts of eating in Boston. Lobster rolls, oysters and clam chowder are must haves along with local recipes like Boston cream pie, Maple Bacon Donuts, gourmet roast beef sandwiches, and of course baked beans. One word of caution though, if you've romanticised the show Cheers, set in Boston, and you're looking to wash it down with a beer there is no Happy Hour in Boston to discourage binge drinking.
Employment Hub. Boston had a volume of trade 4 times that of New York in the 1700's and was one of the major centers of commerce in the United States. Today's Boton's largest industry is health care and social assistance, with 10 of the largest employers in the city being hospitals. The unemployment rate is much lower than the national average and Boston is home to several Fortune 500 companies like General Electric, Liberty Mutual Insurance Group, State Street Corp., American Tower, and Wayfair and to Fortune 100 companies including LPL Financial Holdings, Iron Mountain, Alexion Pharmaceuticals, Cabot, Vertex Pharmaceuticals, and Boston Properties.
Sport Centric. Boston is immensely proud of its Red Sox, Celtics, Bruins and the New England Patriots, to mention a few of the big guns. A visit to Fenway Park or TD Garden is a must once you've settled into your new hometown, to really get a feel for the local passion for sport. The term die hard supporter could have been coined with Bostonians in mind. In between games you'll have plenty of green space to practice your own catch or train for the annual Boston Marathon.
Smart City. Boston's best known universities include Harvard, Boston University, Massachusetts Institute of Technology (MIT), Boston College, Tufts, Northeastern University, the University of Massachusetts, and Brandeis University but there are more than 45 higher education institutions in the region. These high profile schools drive innovation and are major employers that also attract industries such as bio tech, med tech to the city as well as venture capital. Unsurprisingly student's make up 20 per cent of the population.
History. In about 400 years, this trading port has seen upheaval from executions under the Puritans in the 17th century, revolutionary activity including the Boston Massacre and Boston Tea Party in the 18th century and disasters such as the Great Boston Fire of 1872. But it's also seen some historic firsts, like America's first public school, the first American lighthouse, the first public beach in the USA, the first subway at Tremont Street, the first chocolate factory and one of the oldest public parks in the United States, the Boston Common dating back to 1634.

Transport.

Traffic congestion, difficulty parking and potholes due to snowy conditions make public transport in Boston a good optio. Locals call the local transportation body the 'T', which is much shorter than saying 'the Massachusetts Bay Transportation Authority'. It includes the subway, bus and ferry routes and ride share services but be aware they don't run 24/7 like New York and usually shut down by 1am. To travel further afield, Amtrak provides express and regional services up to Maine or south to New York, and beyond while Boston Logan Airport is also an international hub.

"New York Knicks
Official Sponsor"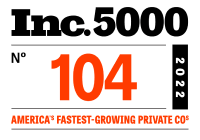 "USA #1 Mover"
"Voted NYC
Best Mover"

"The Mover
Who Cares" "Expert
NYC Movers"
Piece of Cake Moving is *wonderful*-- they moved me from a 5th floor walk-up in NYC to the Boston area & everything worked beautifully. Not a single wine glass broken, total respect for all my things. The movers were truly kind & courteous-- and worked non-stop, without complaining, even w/ New York's summer heat. Mili coordinated from the office, kept in constant contact w/me & gave very reasonable pricing. Moving is stressful, I won't lie, but the lovely people at Piece of Cake made it so manageable I am very grateful!
I have had the pleasure to work with Miljan and jevgenij. These two guys were patient, quick, efficient and very careful with all boxes and fragile items. Took their time to wrap things well and maneuver within narrow hallways. This was a long distance move to Boston. They arrived on time and were patient enough to work within the new building rules.
I used PoC to move from Brooklyn to Boston. Every step with them was smooth and efficient. I got a quote quickly and communication was quick and clear before, during, and after the move. My movers were professional, kind, and efficient. They treated my belongings with care and made the process as easy as an interstate move could be. The movers arrived at my apartment at 8am and finished unpacking the truck in Boston by 4:30pm on the same day. I would absolutely use PoC for any future moves!
I moved from NYC to Boston. These guys were amazing to work with. They were very careful with all my boxes, especially with fragile items. Everything was well padded and moved carefully. At the same time, they were very efficient and quick. Dan was great to work with over the phone. I have had to revise my dates and quotes 3 times but he was able to give me good price and even match the competitor's rate with the 5 star piece of cake service. Highly recommend piece of cake
From start to finish my move was a great experience. I immediately got a quote. The scheduling was easy, and they provided me with information regarding insurance coverage (and took care of the paperwork my building provided). The move itself went like clockwork. The movers arrived on time and texted me when they were on their way with an ETA to the delivery site. They moved everything up the 3 flights of stairs into my apartment quickly and safely. A great company that provides great service at very reasonable rates.
I was amazed how efficient the guys were. they sorted out my items to be removed and, went straight to work. We will definitely use A Piece of Cake multiple times in the future until, we officially make the BIG MOVE! THANKS FOR YOUR HELP....YES, IT WAS A PIECE OF CAKE! NO STRESS INVOLVED...JUST SWEET SERVINGS.....
Was very easy to call and set up a move. The price was good to. I had some mix-ups and needed to add items and even change the date, but they were able to easily accommodate. Day of the move the crew was super nice and professional. They quickly packed up the entire apartment with ease, I didn't really lift a finger. They made what is usually a stressful day pretty easy.
They came at zero hour after the moving company I initially hired and paid a deposit to canceled. I was freaking out about my move not happening at all but they did get this done and my stuff arrived more or less intact and accounted for. They handled changes and snafus gracefully and earned their money. Hopefully I won't be moving again for a long time but if I get forced into that again, I'll remember this experience.
They were awesome! They take everything apart and then re assemble for you.They wrap up your tvs and glass shit professionally. They take the legs off your couch so it fits through doors. Everything's wrapped until it's inside so it doesn't ruin the paint on your walls if they rub against them.Not even a wine glass was chipped.
Excellent moving company. I hired 2 men for 2 hours to complete 1 bedroom move. They arrived early, were extremely efficient, helpful, personable, strong, and careful. They finished the job with 45 min to spare. Everything went extremely smoothly. I would hire Piece of Cake again.
Nicholas and Giga made this moving experience an easy one, especially since I was moving alone. They were punctual, kind and very thoughtful. When we arrived to my apartment? They helped unwrap all the packing tape and set up my furniture and bed - something that would take probably days for me. They delivered excellent service and went beyond my expectations.
Jose and his team did a great job moving my husband and I. They arrived on time and were very organized. They were professional, courteous and moved us quickly. They wrapped our furniture very well. They took apart and put together our bed and sectional couch. We were very pleased and would recommend them.