We are Piece of Cake Moving & Storage
Moving you forward in life's big moments
Moving you forward makes us happy
Who we are
Moving you forward makes us happy
Who we are
We are a team of passionate people who respect the privilege to move our customers in their life's most intimate moments. We have seen it all – new babies, young couples, college students, retirees, internationals and deceased estate. Whatever your life moment we are here to help move you forward with our professional and safe moving services.
Our point of difference
We're flipping the traditional moving industry on its head with our authentic customer service and experience, competitive pricing and technology advancements. We also care about the communities we work in, with regular contributions to NYC non-profit organizations that support the vulnerable.
Our story
Piece of Cake Moving & Storage is headquartered in NYC with local moving operations in New York, The Tri State Area, Florida and Los Angeles. Founded in December 2017 we are America's fastest growing and most loved mover. Piece of Cake is highly rated across all major review sites for our unmatched customer moving day experience, as well as for our reliable moving and storage services. Moving you moves us to make every moving day a Piece of Cake!
Our values at the core of everything we do
Getting it done!
Our values at the core of everything we do
Getting it done!
We make it happen when others can not. No move is too small or big. No amount of stairs or obstacles can stop us delivering our 5 star service. NOTHING WILL STOP US FROM MOVING YOU FORWARD. No day of the year, no time of the day is a problem.
Memorable moving experiences
We positively change our customers opinions about moving. We WOW our customers with a smooth and stress free moving experience. We provide the level of service that you should have been getting all along.
Caring humans
Because we care about each other we are able to deliver our authentic 5 star customer service. We care about our staff, our customers and the community. We also care about the communities we work in, quietly making contributions to non-profit organizations that support the vulnerable.
The
Piece of Cake

difference
The
Piece of Cake

difference
We provide so much more than just heavy lifting, it's about meeting you where your life is and where you aspire to be. Proudly a New York City headquartered company, we've seen it all, across the 5 boroughs and the tri-state area, as well as across the country. Piece of Cake Moving also has office locations in Florida and Los Angeles.
If you're looking for value, quality and reliability you need to make your move a Piece of Cake.
The Piece of Cake Moving experience unmatched, this is what makes us different;
Local NYC move experts across all 5 boroughs – Manhattan, Brooklyn, Queens, Bronx & Staten Island

Tri-state, East Coast and Long distance moves

On-time and on-budget moves to suit your unique requirement

Competitive pricing and a flat price guarantee

Comprehensive packing service

Expert fragile item handling and crate services

Packing supplies such as boxes and plastic bins delivered to your door
Unrivaled customer communication and support with a dedicated moving advisor throughout our entire move

Federal and State moving accreditation

Full insured, insuring your items during the move

Professional, trained and experienced movers

A safe, clean and compliant fleet of custom trucks with GPS tracking

Dedicated Customer Success Team to manage feedback and any claims quickly and fairly

Demonstrable care for our customers, our staff, the travelling public and communities we operate in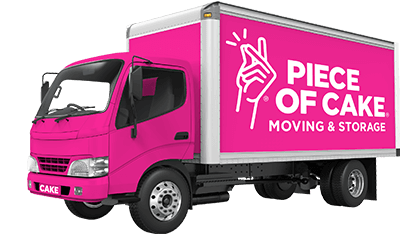 Just what you were looking for?
MAKE YOUR MOVE!