The best
movers in Manhattan

with the best reviews.
Your piece of cake move starts with a
free quote
Fill out the form below for a quick flat price quote
Experienced
Manhattan Movers
Experienced
Manhattan Movers
Make way for bright lights and big city living! To some, Manhattan may be considered the center of the universe. It's everything you've seen in pictures and movies featuring an iconic skyline dimpled by Central Park — and then some. Living in this NYC borough will put you on the cutting edge of art, entertainment, history, culture, restaurants, architecture, and more. And, while you may pay a pretty penny for location, you'll also have easy access to all that this magnificent metropolis offers.
No matter where you're coming from, relocating to Manhattan is no small feat. The good news is that the professionals of Piece of Cake Moving & Storage are NYC moving experts. Partnering with us means making your move a breeze with our full range of services including packing and unpacking, moving supplies, furniture reassembly, and storage options. Let us handle your relocation in a New York minute, so you get to making your New York moments.
Moving you to
Manhattan

and all of its neighborhoods

Piece of Cake Moving and Storage is a local expert in moving you to and from all Manhattan neighborhoods, including:
Frequently Ask Questions when moving in Manhattan
Keep moving forward with our
complete moving services
Whatever you need to move from point A to B, we will get it there safely.
Our top Manhattan moving tips
Mostly situated on the island of Manhattan, the borough actually also includes a few islands and the Marble Hill section on the U.S. mainland. This neck of the NYC concrete jungle boasts a humid, subtropical climate with over 200 days of sunshine a year. Summers can be hot and steamy, with July and August averaging out to mid-to-high 80 degrees Fahrenheit (F).
Spring and Fall tend to be chilly and crisp. Winters are cold with an average of around 25 inches of snow annually. So, as you're contemplating what to keep and what to give away when it comes to weather-appropriate clothes, it's good to make sure you have something packed for every season.
In all kinds of weather, you'll be singing in the rain or sweating it out on the city streets with 1.6 millions other Manhattanites. Beyond answers to the question "How's the weather?" though, there's a lot more to know about living in this borough, including:
Cost of living: Living in this part of NYC is among the most expensive places to live in the country. Utilities, groceries, transportation, and healthcare costs are all higher than the national average. Housing costs are especially high — over five times the national average. To put some numbers to it, the average rent in Manhattan is $4,140 per month. Fewer people buy homes here and those who do pay a premium to own real estate to the tune of $1.4 million as the median listing price. Per square foot, the average cost is about $1,600. No matter which way you go, you may need to downsize your belongings. Dwellings in Manhattan are generally smaller, though there are some differences depending on what part of the borough you secure your address. As you're looking for a place to call your own, you may consider how you want to spend your money. If you're a homebody, you may want to invest in maximizing the space you want to spend the majority of your time in. It's good to keep in mind that some amenities, like a dishwasher, elevator, or laundry in-unit are harder to come by — or will increase your rent cost. However, if you plan to spend your time out and about, finding a place that puts you where you want to be location-wise may be your top priority.
Getting around: Plenty of people drive personal cars in Manhattan. However, if you're bringing a car along with your move, you may be in for some traffic and regularly circling the block for a free parking spot. Both are common challenges for those with personal vehicles. The good news is there are plenty of good alternatives when it comes to commuting around Manhattan. Taxis are plentiful and you can hail one down on the street. Keep a lookout for the color of the car though. Green taxis will only take you where you want to go above E. 96th street, W. 110th street, and in the rest of the boroughs. Yellow taxis can go anywhere in the city. Then, of course, there are rideshare services you can use. Public transit is a fantastic option if you're hoping to get around car-free. The Metropolitan Transit Authority (MTA) offers a number of options, such as the iconic subway system and buses that'll take you nearly everywhere you want to go in the city at just $2.75 for a one-way ride. Alternatively, you can rent a Citi Bike to take the scenic route while tooling around town. Unlimited passes will cost you just over $15 a month. Lastly, it's good to pair any of these options with shoes you're comfortable walking in quite a bit so you can keep pace with your fellow New Yorkers.
Speaking the local lingo: A borough this grand requires its own vocabulary. And, while you'll learn it soon enough as you acclimate, there's no reason not to study up before you set foot in the city limits. For starters, you'll likely hear people refer to parts of Manhattan as "uptown" and "downtown". Generally speaking, "uptown" is a reference to locations and neighborhoods north of 59th street, which is at the southern end of Central Park. "Downtown" refers to what lies south of 59th street. To further complicate the terminology, both phrases are used as directional descriptors as well. For example, you may hear the conductor say "this train is going uptown," meaning it is going in the northern direction no matter where you're starting from. On that note, when using the subway system, you may hear people refer to it as the "subway" or the " train" instead of referring to it as the MTA. When it comes to which subway lines you're taking, there are colors associated with them, but people generally refer to the letter or the number of the subway line instead (such as the "A train" or the "6 train"). If you find yourself in SoHo after getting off the train, make sure to pronounce the street you're on as "House-ton" street, rather than the way you say Houston, Texas. As you continue to speak as a New Yorker, you'll find that "New Yorker" typically refers to people who live in NYC as opposed to people who live in New York State. And, when you hear "the city," many people are talking about Manhattan specifically.
Schools on the island: At all levels, many schools in the borough get great grades when it comes to institutions of learning. If you're a parent, you may need to study up on how to enroll your child in the appropriate classroom. The Department of Education has resources on getting children enrolled anywhere from 3-K to high school. Generally, children in kindergarten through 8th grade will attend their zoned school, which is associated with your home address in the city. There is an application process for high schools, which may be an unfamiliar process for some. Manhattan is also home to world-renowned institutions of higher education. Among them are Columbia University and Barnard College in Morningside Heights. Downtown, New York University is located among several neighborhoods, including Greenwich Village, West Village, East Village, TriBeCa, SoHo, and Gramercy. There are also 11 public college campuses within the City University of New York located in Manhattan. No matter what stage you or your children are in your academic pursuits, you'll find great opportunities here.
Recreation as a resident: It's likely no surprise that arts, architecture, entertainment, and cultural institutions abound in this part of the city. There's plenty to see even just walking around and exploring. Among the greatest attractions are the theaters of Broadway, the Metropolitan Museum of Art (or "The Met), the Museum of Modern Art ("MoMA"), Whitney Museum, Guggenheim Museum, the Apollo Theater, the Empire State Building, and Rockefeller Center just to name a few. To enjoy them all doesn't come cheap for many visitors. As a resident, however, you can discover all the secrets of being a tourist in your own home because you have the luxury of living close by and claiming resident deals and discounts! For example, you can get less expensive tickets to a Broadway show by using the lottery system (they have in-person and digital versions), buying rush tickets, or getting standing room only tickets. You can also take advantage of the no-cost or pay-as-you-wish days at many museums and cultural institutions nearby. But, if you can't schedule your visit during those days, there may be some local resident special pricing. That's the case at The Met — New York State residents pay-what-you-wish for admission. Even though city livin' ain't cheap, there are times where it pays off to make Manhattan your home.

"New York Knicks
Official Sponsor"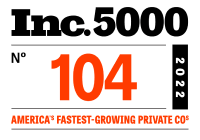 "USA #1 Mover"
"Voted NYC
Best Mover"

"The Mover
Who Cares" "Expert
NYC Movers"
Don't just take our word for it. See
what our customers are saying about our Manhattan Moving Services.
From start to finish my move was a great experience. I immediately got a quote. The scheduling was easy, and they provided me with information regarding insurance coverage (and took care of the paperwork my building provided). The move itself went like clockwork. The movers arrived on time and texted me when they were on their way with an ETA to the delivery site. They moved everything up the 3 flights of stairs into my apartment quickly and safely. A great company that provides great service at very reasonable rates.
They were awesome! They take everything apart and then re assemble for you.They wrap up your tvs and glass shit professionally. They take the legs off your couch so it fits through doors. Everything's wrapped until it's inside so it doesn't ruin the paint on your walls if they rub against them.Not even a wine glass was chipped.
They came at zero hour after the moving company I initially hired and paid a deposit to canceled. I was freaking out about my move not happening at all but they did get this done and my stuff arrived more or less intact and accounted for. They handled changes and snafus gracefully and earned their money. Hopefully I won't be moving again for a long time but if I get forced into that again, I'll remember this experience.
Was very easy to call and set up a move. The price was good to. I had some mix-ups and needed to add items and even change the date, but they were able to easily accommodate. Day of the move the crew was super nice and professional. They quickly packed up the entire apartment with ease, I didn't really lift a finger. They made what is usually a stressful day pretty easy.
I was amazed how efficient the guys were. they sorted out my items to be removed and, went straight to work. We will definitely use A Piece of Cake multiple times in the future until, we officially make the BIG MOVE! THANKS FOR YOUR HELP....YES, IT WAS A PIECE OF CAKE! NO STRESS INVOLVED...JUST SWEET SERVINGS.....
Piece of Cake Moving was phenomenal to work with. From the initial sale, to the follow up, to the day of delivery. The moving crew themselves were a dream to work with. I honestly don't know how they managed to move everything we'd accumulated over the years in such a short (relatively) period of time. Will definitely use them again (in hopefully 7-8 years).
Jose and his team did a great job moving my husband and I. They arrived on time and were very organized. They were professional, courteous and moved us quickly. They wrapped our furniture very well. They took apart and put together our bed and sectional couch. We were very pleased and would recommend them.
Nicholas and Giga made this moving experience an easy one, especially since I was moving alone. They were punctual, kind and very thoughtful. When we arrived to my apartment? They helped unwrap all the packing tape and set up my furniture and bed - something that would take probably days for me. They delivered excellent service and went beyond my expectations.
Excellent moving company. I hired 2 men for 2 hours to complete 1 bedroom move. They arrived early, were extremely efficient, helpful, personable, strong, and careful. They finished the job with 45 min to spare. Everything went extremely smoothly. I would hire Piece of Cake again.
Great move with POC movers! I rented their pink bins which was an excellent choice, they provide plenty of packing paper, zip ties, and tags. My team arrived right at the start of their arrival window and quickly and safely packed all my bins and furniture into their truck. The team just as efficiently unloaded everything, leaving the bins in the labeled rooms and re assembling my bed frame. I definitely recommend renting their bins. I would definitely use Piece of Cake movers again and recommend them to a friend.
The movers were so professional, friendly and quick. They took such great care of my stuff. I happened to move on one of the hottest days of the year and felt so bad. They were gracious and so still worked quickly. Pls make sure you tip your movers good, they work hard and were really great!
I had made an appointment from another moving company that completely screwed me over the day of. I called every moving company in New York freaking out, and Piece of Cake was willing to come at 7pm to help me move, last minute. I genuinely don't know what I would have done if they didn't go out of their way to fit me in. Anytime in the future I will be using piece of cake moving! They boxed and unboxed so fast and efficiently, it was amazing!