Professional Florida Movers
Experienced and dependable moving services
Your piece of cake move starts with a
free quote within minutes
Fill out the form below for a quick guaranteed flat price quote
Top rated Florida movers across all review site
Local and Long Distance
Florida

Moving Experts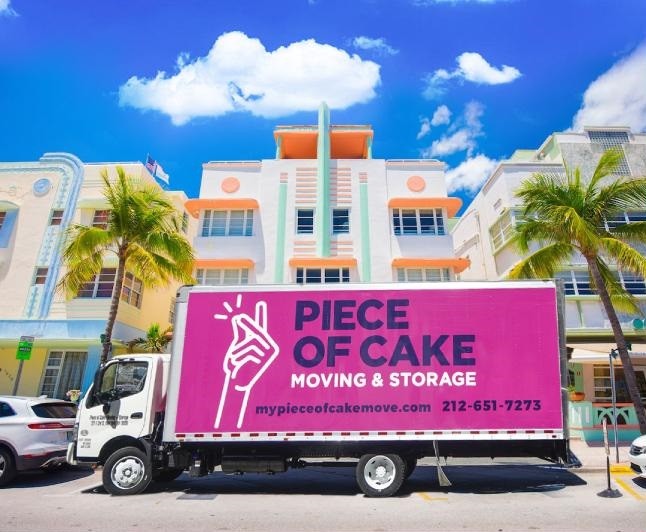 Local and Long Distance
Florida

Moving Experts
Piece of Cake offers extensive hassle free moving services across Florida. We move Floridians daily all over the sunshine state. From Miami to Orlando, Key West to Fort Lauderdale and every town and neighborhood in between.
No matter what you are moving, and where you are moving it to, we've got you covered. Providing you with 24/ 365 days moving services for your small, local, residential, long distance and office.
Piece of Cake Moving & Storage is fully licensed for our moving and storage services, with one of the safest, best maintained fleets on the East Coast of the United States, and with both Federal and State certifications.
Keep moving forward with our
complete moving services
Whatever you need to move from point A to B, we will get it there safely.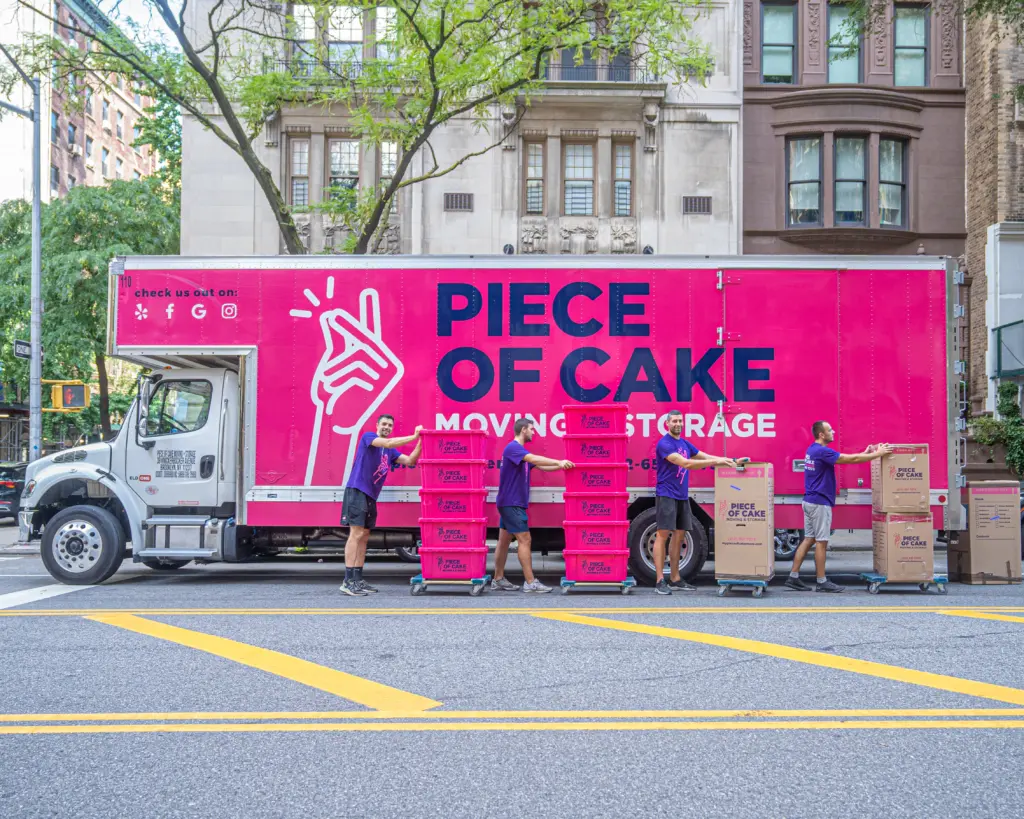 Our flat price means no hidden surprises, ever.
We offer a guaranteed, all-inclusive flat fee, locked in before your move day. Which means the duration of your move will not impact your move price. We always include the following services at no extra charge to you.
We include all of the following services at no extra charge to you.
Why are we Florida's most loved and trusted mover?
We genuinely love to keep you moving forward. Everyone at Piece of Cake is dedicated to delivering our 5 star moving services, which we are known for across Florida, along the East Coast and across the country.
Our team ensures the right planning is in place ahead of your move to deliver you a cost effective, speedy and reliable move.
Why are we Florida's most loved and trusted mover?
On-time and on-budget moves to suit your unique requirements

Competitive pricing and a flat fee guarantee

Comprehensive packing service

Expert fragile item handling and crate services

Packing moving supplies such as boxes and plastic bins delivered to your door

No move too big or too small

Secure short and long term storage

Unrivaled customer communication and support with a dedicated moving advisor throughout our entire move

Federal and State moving accreditation

Fully insured, insuring your items during the move

Professional, trained and experienced movers

A safe, clean and compliant fleet of custom trucks with GPS tracking

Dedicated Customer Success Team to manage feedback and any claims quickly and fairly

A Referral Program providing cash in hand for recommendations

A company with a soul, that contributes to non-profit organizations in the communities we serve
Moving you all over
Florida

and all of its major cities and towns

Piece of Cake Moving and Storage is experienced in moving you to all the major cities and towns in the Sunshine State, including:
Alafaya
Boca Raton
Boynton Beach
Brandon
Cape Coral
Clearwater
Coral Springs
Davie
Daytona Beach
Deerfield Beach
Delray Beach
Deltona
Fort Lauderdale
Fort Myers
Gainesville
Hialeah
Hollywood
Homestead
Jacksonville
Kendall
Kissimmee
Lakeland
Largo
Lauderhill
Lehigh Acres
Melbourne
Miami Beach
Miami Gardens
Miramar
North Port
Palm Bay
Palm Coast
Pembroke Pines
Pine Hills
Plantation
Pompano Beach
Port Orange
Port St. Lucie
Riverview
Spring Hill
St. Petersburg
Sunrise
Tampa
The Villages
Town 'n' Country
West Palm Beach
Weston
Put your feet up with our
complete packing

experience
We can pack your whole home, a few boxes or your most valuable items. Our packing methods and the high-quality packing materials we use are matched specifically to each of your items.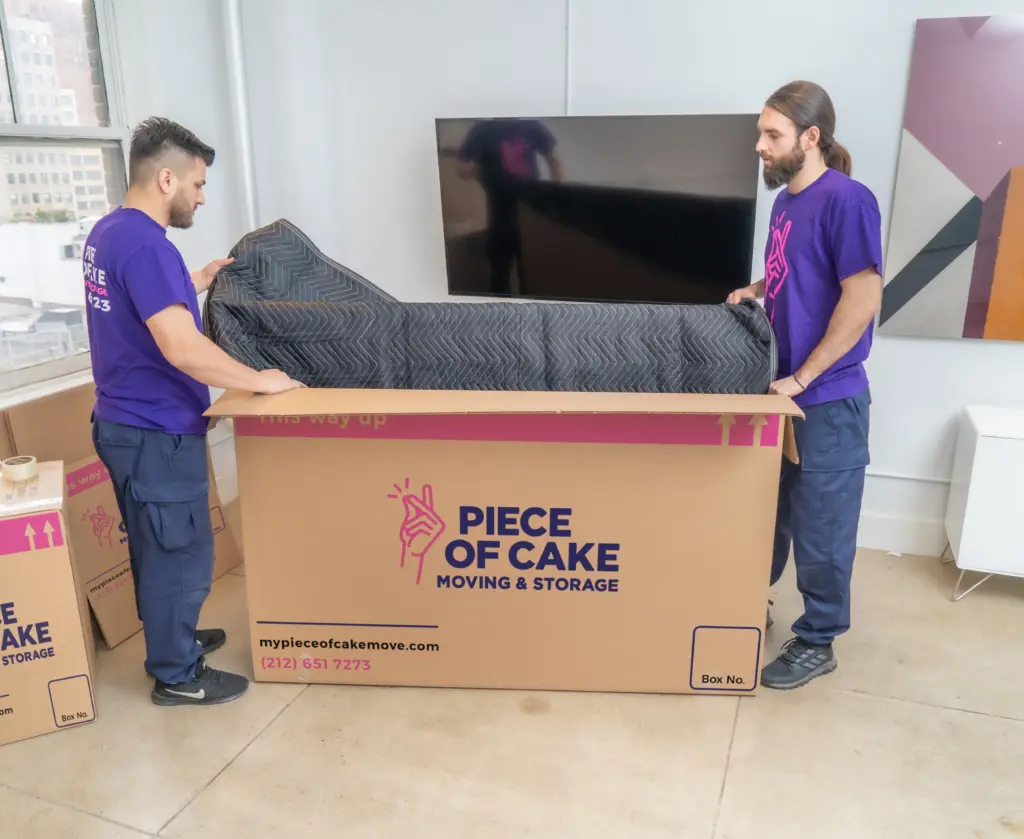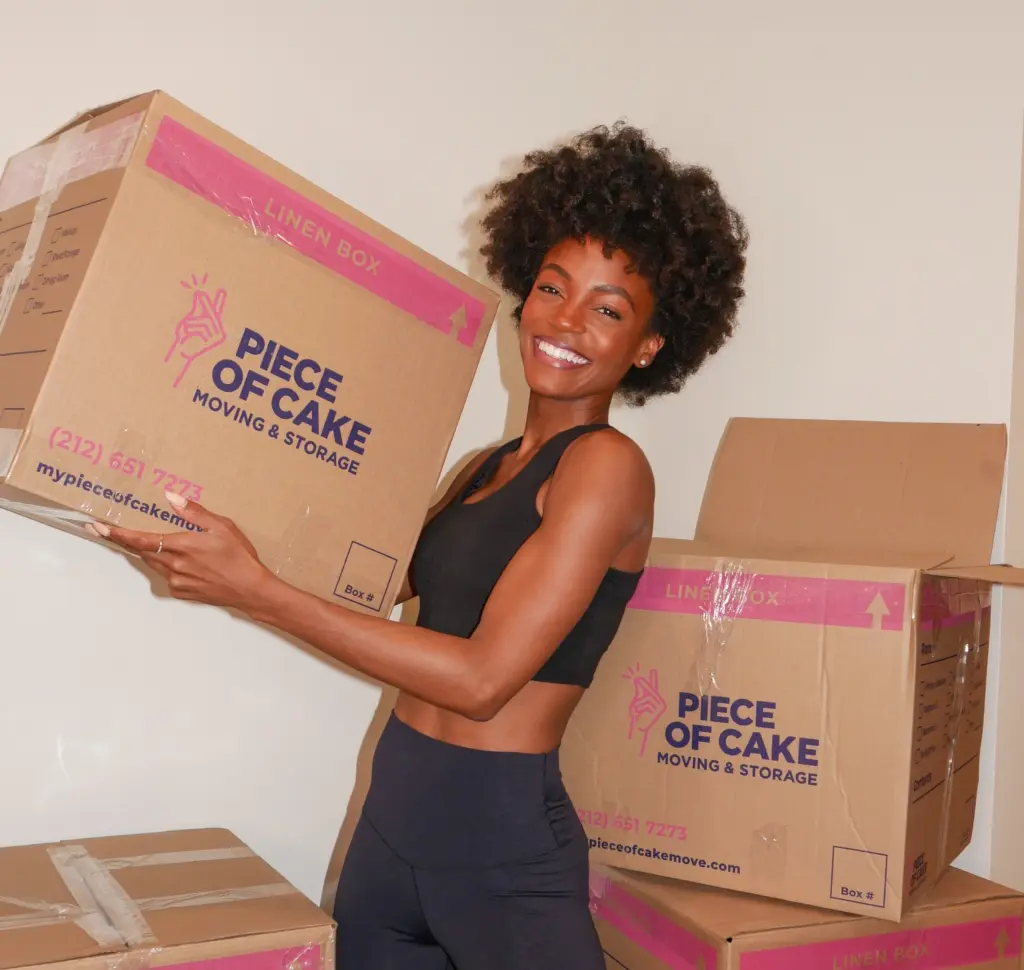 Make space with our flexible short and long term storage
We will pick up your items from your doorstep and deliver them to our secure NYC storage facility, where they will be safely stored for as little or as long as you like. Just let us know when you need your items back and we will drop them off at a time that suits you.

"New York Knicks
Official Sponsor"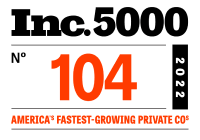 "USA #1 Mover"
"Voted NYC
Best Mover"

"The Mover
Who Cares" "Expert
NYC Movers"
We moved from Jersey City to Fort Lauderdale Florida. All in all was a good experience with piece of cake.Pleasure to deal with, movers were excellent on both ends of move. Would use them again!
From start to finish my move was a great experience. I immediately got a quote. The scheduling was easy, and they provided me with information regarding insurance coverage (and took care of the paperwork my building provided). The move itself went like clockwork. The movers arrived on time and texted me when they were on their way with an ETA to the delivery site. They moved everything up the 3 flights of stairs into my apartment quickly and safely. A great company that provides great service at very reasonable rates.
They were awesome! They take everything apart and then re assemble for you.They wrap up your tvs and glass shit professionally. They take the legs off your couch so it fits through doors. Everything's wrapped until it's inside so it doesn't ruin the paint on your walls if they rub against them.Not even a wine glass was chipped.
They came at zero hour after the moving company I initially hired and paid a deposit to canceled. I was freaking out about my move not happening at all but they did get this done and my stuff arrived more or less intact and accounted for. They handled changes and snafus gracefully and earned their money. Hopefully I won't be moving again for a long time but if I get forced into that again, I'll remember this experience.
Was very easy to call and set up a move. The price was good to. I had some mix-ups and needed to add items and even change the date, but they were able to easily accommodate. Day of the move the crew was super nice and professional. They quickly packed up the entire apartment with ease, I didn't really lift a finger. They made what is usually a stressful day pretty easy.
I was amazed how efficient the guys were. they sorted out my items to be removed and, went straight to work. We will definitely use A Piece of Cake multiple times in the future until, we officially make the BIG MOVE! THANKS FOR YOUR HELP....YES, IT WAS A PIECE OF CAKE! NO STRESS INVOLVED...JUST SWEET SERVINGS.....
Piece of Cake Moving was phenomenal to work with. From the initial sale, to the follow up, to the day of delivery. The moving crew themselves were a dream to work with. I honestly don't know how they managed to move everything we'd accumulated over the years in such a short (relatively) period of time. Will definitely use them again (in hopefully 7-8 years).
Jose and his team did a great job moving my husband and I. They arrived on time and were very organized. They were professional, courteous and moved us quickly. They wrapped our furniture very well. They took apart and put together our bed and sectional couch. We were very pleased and would recommend them.
Nicholas and Giga made this moving experience an easy one, especially since I was moving alone. They were punctual, kind and very thoughtful. When we arrived to my apartment? They helped unwrap all the packing tape and set up my furniture and bed - something that would take probably days for me. They delivered excellent service and went beyond my expectations.
Excellent moving company. I hired 2 men for 2 hours to complete 1 bedroom move. They arrived early, were extremely efficient, helpful, personable, strong, and careful. They finished the job with 45 min to spare. Everything went extremely smoothly. I would hire Piece of Cake again.
Great move with POC movers! I rented their pink bins which was an excellent choice, they provide plenty of packing paper, zip ties, and tags. My team arrived right at the start of their arrival window and quickly and safely packed all my bins and furniture into their truck. The team just as efficiently unloaded everything, leaving the bins in the labeled rooms and re assembling my bed frame. I definitely recommend renting their bins. I would definitely use Piece of Cake movers again and recommend them to a friend.
I had made an appointment from another moving company that completely screwed me over the day of. I called every moving company in New York freaking out, and Piece of Cake was willing to come at 7pm to help me move, last minute. I genuinely don't know what I would have done if they didn't go out of their way to fit me in. Anytime in the future I will be using piece of cake moving! They boxed and unboxed so fast and efficiently, it was amazing!