Our licenses and certifications
We are a fully insured and certified moving & storage organization in the the USA
Your piece of cake move starts with a
free quote
Fill out the form below for a quick flat price quote
We meet all the required legal and industry standards so we can exceed your expectations
We are committed to the safety of our customers, their belongings and our staff. Piece of Cake Moving & Storage is fully licensed for our moving and storage services, with one of the safest, best maintained fleets on the East Coast of the United States, and both Federal and State certifications.
What sets us apart from the competition is the extra level of care and safety we commit to every day, for the safety of our customers, our movers and stakeholders like the general public who travel alongside us.
We stay up to date with the latest regulations and moving technology, and engage in education and safety events by the peak industry body, the American Moving and Storage Association. Choosing Piece of Cake means you are in safe hands.
Our credentials include:
ICC MC: 58659
Our commitment to Moving Services compliance in the USA
Federal Motor Carrier Safety Regulations found in Title 49 of the Code of Federal Regulations (49 CFR) also adopted by New York State which can be found here

cms8.fmcsa.dot.gov/regulations

New York State Transportation Law (TRA Section 140), Environmental Conservation Law (ENV), and the Vehicle and Traffic Law (VAT)

Workers Compensation for our movers and staff according the New York State requirements www.wcb.ny.gov/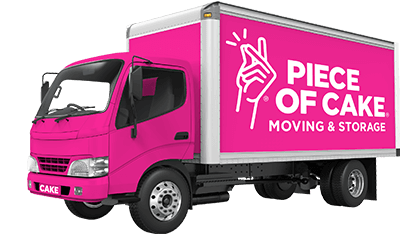 Just what you were looking for?
MAKE YOUR MOVE!