Need to move in a New York Minute?
We are on call 24/7 365 for your urgent & last minute moves
Your piece of cake move starts with a
free quote
Fill out the form below for a quick flat price quote
Top rated NYC movers across ALL review sites
NYC last minute and emergency moving specialites
NYC last minute and emergency moving specialites
As the only moving company in New York that offers on-demand service 24/7/365 moving services, we can handle any unexpected relocations that pop up at the last minute.
There are a number of reasons for planning a last-minute move – you broke up with your partner, a family emergency, your planned movers cancelled on you or you just left it to the last minute – we don't judge.
No matter what your reason to move on short notice, we do our best to provide same-day or next-day moves for customers who need to relocate with urgency.
Additional support during your last minute relocation
The key to a successful last minute relocation is good organization and documentation.
Our reliable procedures, competitive pricing and expert advice will ensure your last minute move runs like clockwork. We can manage every step of your relocation, or just do the heavy lifting. The choice is yours. This is how we can get you out and into your new place ASAP:
We can deliver your packing supplies so you can get packing before we arrive
Emergency packing services, don't lift a finger while we pack for you. We can also arrange custom packing for fragile or large items that need special handling.
Last minute short or long term storage services.
Experienced and accredited professionals for your last minute move
We are a fully state and federal licensed, insured and accredited moving company, with one of the safest truck fleets on the East Coast including GPS tracking.
You will have the peace of mind your possessions are covered if any unexpected challenges come up.
We also have the experience with common NYC moving considerations, which you do not want to worry about when you have to move at the last minute. Let us manage these for you;
Traffic changes
Parking restrictions
Tolls
Weather
Tricky building entries
Tight walk ups
Elevator booking restrictions
Bespoke Insurance Certificates
Co-Op requirements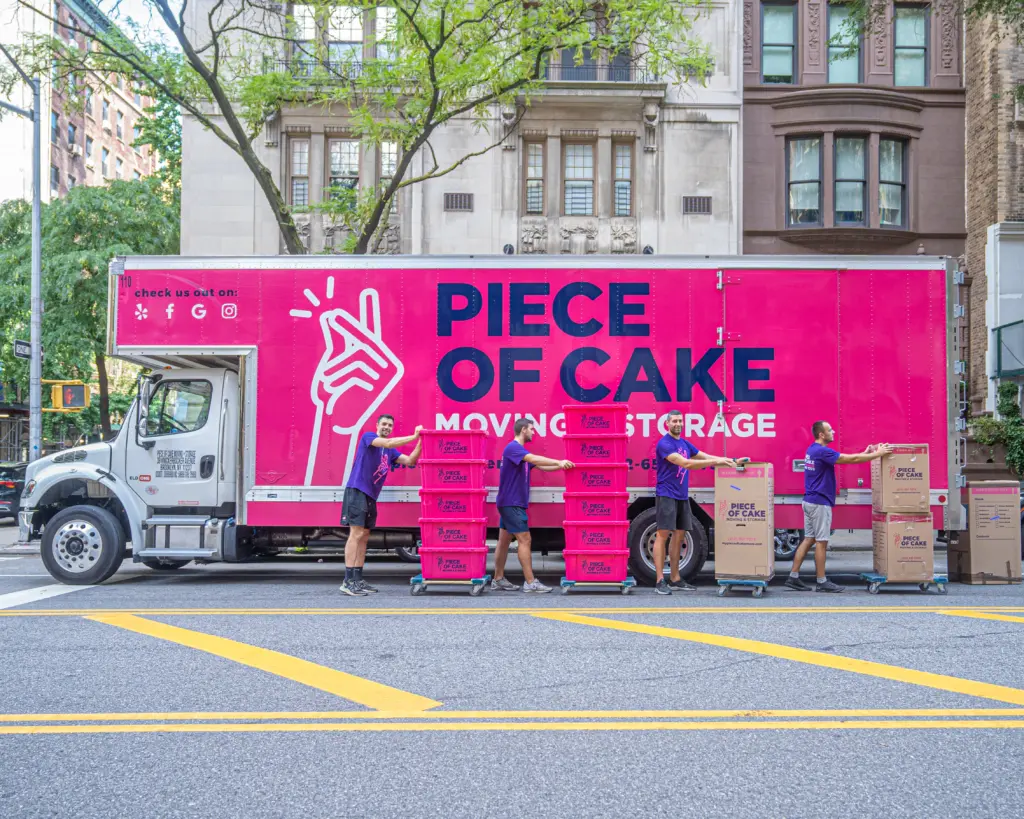 Our flat price means no hidden surprises, ever.
We offer a guaranteed, all-inclusive flat fee, locked in before your move day. Which means the duration of your move will not impact your move price. We always include the following services at no extra charge to you.
We include all of the following services at no extra charge to you.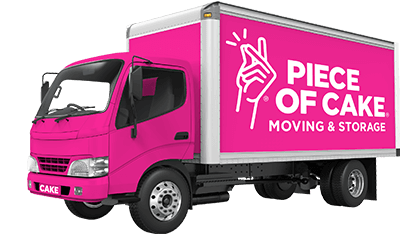 Just what you were looking for?
MAKE YOUR MOVE!
Put your feet up with our
complete packing

experience
We can pack your whole home, a few boxes or your most valuable items. Our packing methods and the high-quality packing materials we use are matched specifically to each of your items.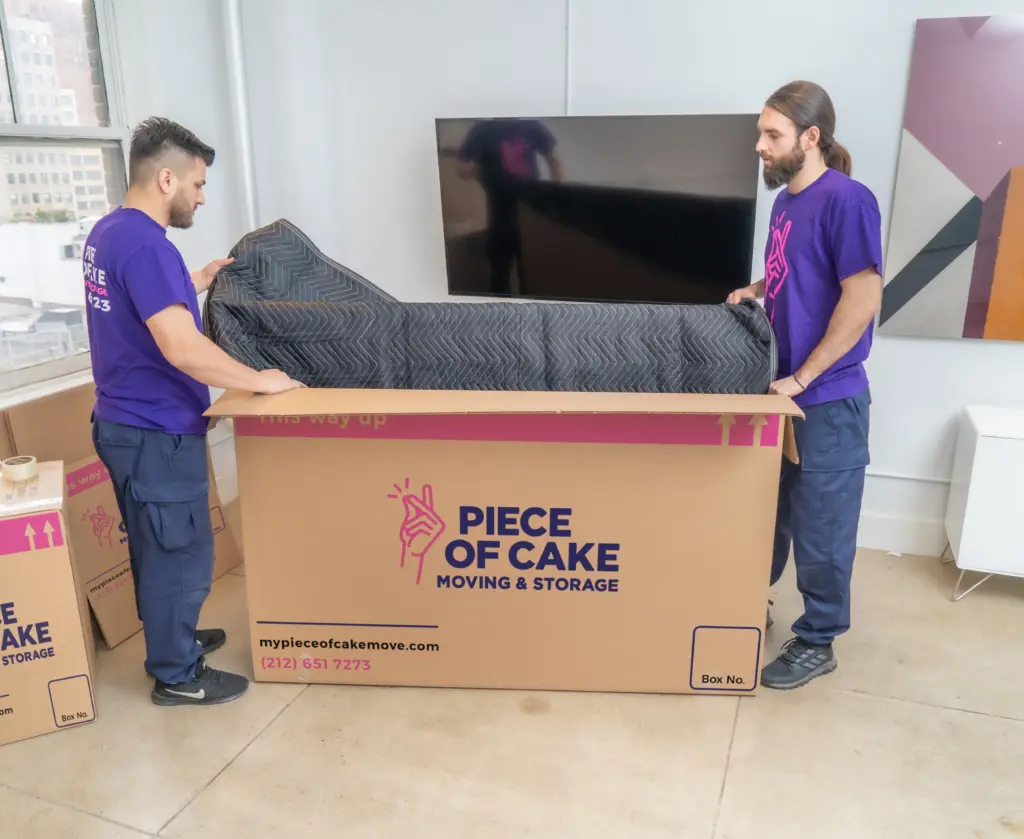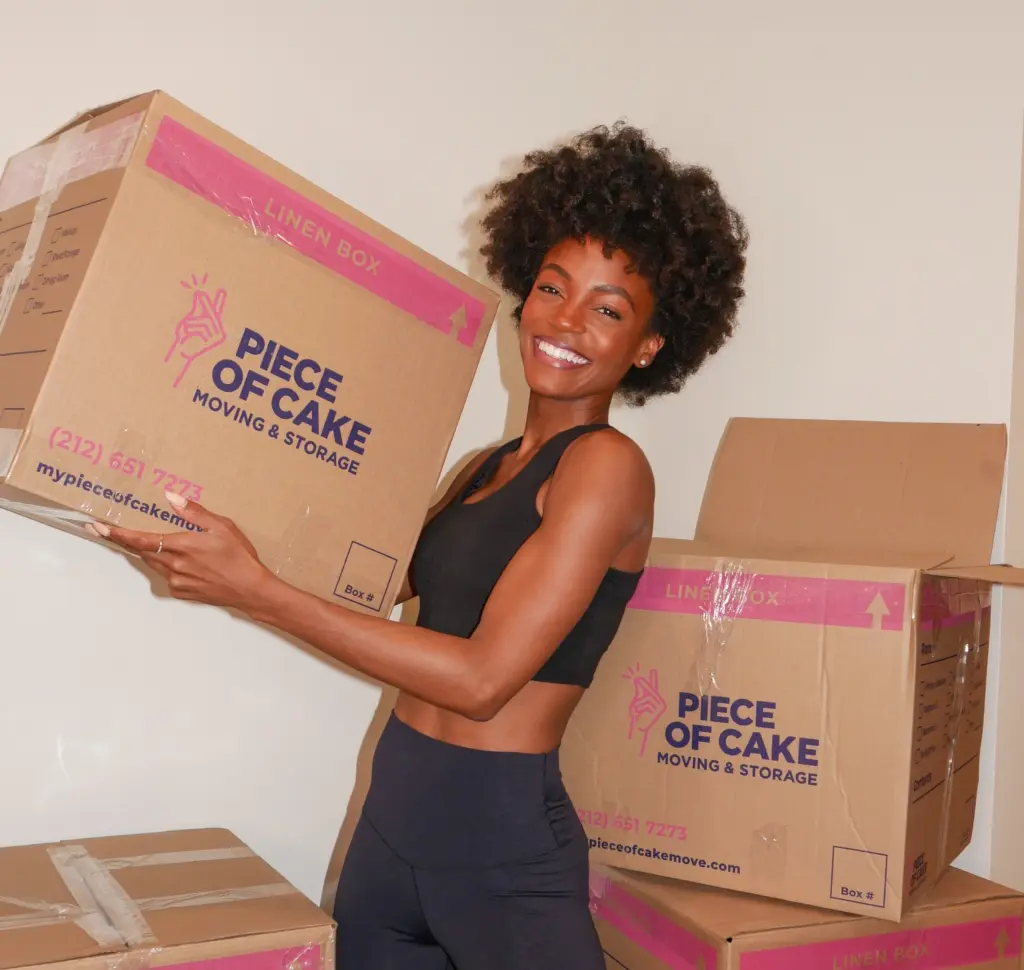 Make space with our flexible short and long term storage
We will pick up your items from your doorstep and deliver them to our secure NYC storage facility, where they will be safely stored for as little or as long as you like. Just let us know when you need your items back and we will drop them off at a time that suits you.

"New York Knicks
Official Sponsor"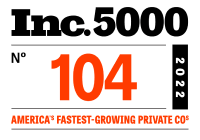 "USA #1 Mover"
"Voted NYC
Best Mover"

"The Mover
Who Cares" "Expert
NYC Movers"
I had a last minute move, and they were able to accommodate me. They were very friendly on the phone. My move time was 9am and they came around 8:30am, they called before they came up to my apt to ensure I was ready. I moved the majority of my things in to storage. Very quick, efficient and gentile with boxes. Nice and pleasant movers.
I had to make an emergency trip overseas and had to manage my entire move remotely. It was all perfectly and seamlessly executed. Easy to use online payments. Quite elated that I found these guys. Can vouch for them even in my sleep! Thank you guys!!
Piece of Cake was very friendly, efficient, and easy to use. They were amazing and will definitely use again!
Efficient and accommodating.There was a mix up with a mover I had previously scheduled and I contacted piece of cake at the absolute last minute.Excellent people and company!
I called them one day before I had to move. They showed up early and made the move a breeze.
I reached out to Piece of Cake about 5 days before our move. The movers arrived on time and worked very efficiently. Nothing was dented or broken in the move. I was so impressed with this company from start to finish, highly recommend!
I booked piece of cake moving about 36 hrs before my move and they were beyond accommodating. The guys were smiling the entire time and were so efficient loading up the truck. They even read the labels on my boxes and put everything in the appropriate rooms in my new apartment. It was the best and fastest moving experience.
Awesome. Last minute call and they showed up did the work and were extremely professional and reasonably priced
Was very easy to call and set up a move. The price was good to. I had some mix-ups and needed to add items and even change the date, but they were able to easily accommodate. Day of the move the crew was super nice and professional. They quickly packed up the entire apartment with ease, I didn't really lift a finger. They made what is usually a stressful day pretty easy.
They were awesome! They take everything apart and then re assemble for you.They wrap up your tvs and glass shit professionally. They take the legs off your couch so it fits through doors. Everything's wrapped until it's inside so it doesn't ruin the paint on your walls if they rub against them.Not even a wine glass was chipped.
They came at zero hour after the moving company I initially hired and paid a deposit to canceled. I was freaking out about my move not happening at all but they did get this done and my stuff arrived more or less intact and accounted for. They handled changes and snafus gracefully and earned their money. Hopefully I won't be moving again for a long time but if I get forced into that again, I'll remember this experience.
From start to finish my move was a great experience. I immediately got a quote. The scheduling was easy, and they provided me with information regarding insurance coverage (and took care of the paperwork my building provided). The move itself went like clockwork. The movers arrived on time and texted me when they were on their way with an ETA to the delivery site. They moved everything up the 3 flights of stairs into my apartment quickly and safely. A great company that provides great service at very reasonable rates.