Safest Neighborhoods in Brooklyn
If you're looking to relocate to or within Brooklyn, it's worth it to consider what you need to feel at home in a given neighborhood. For many, finding the best neighborhood means safety is going to be a top priority. 
Whether you're moving with a family and want to find a safe place to raise your children or you're living alone and want to feel secure in your new home, exploring the areas in this borough that have the lowest crime rates will be a key factor in your consideration process.
Getting specific about your needs for a new neighborhood
In addition to prioritizing safety, asking yourself a few questions will help you get a sense of what other factors will influence your choice of Brooklyn neighborhoods:
What are your neighborhood must-haves? Are there other amenities you're hoping to find in your new environment? Maybe tasty restaurants that are within walking distance to your address? Is proximity to parks and playgrounds for playtime near the top of your list? Still want to go for a night out without having to venture outside of your new neighborhood? Whatever it is that you're looking for, developing a list of those will help you narrow down your search even further for a great neighborhood fit.
What's your budget? Prices for housing will vary from neighborhood to neighborhood. Cross-checking your needs and wants for your ideal neighborhood with what you're able to spend on housing makes it more likely you'll make your dream a reality. At the very least, knowing your budgetary bottom line can help you get creative and make compromises you can be okay with so you get the most for your money in your new Brooklyn home.
Five of the Safest Neighborhoods in Brooklyn
The following neighborhoods currently have some of the lowest crime rates in the borough. To put it into perspective: one of the higher crime rates in Brooklyn is currently in the 84th precinct, which serves the northwestern neighborhoods of Brooklyn Heights, Vinegar Hill, and Boerum Hill. While each of these safer neighborhoods have a unique flavor of their own, you'll find that there are a few common threads. Many of them are family-oriented, have a suburban feel (with a proximity to all the energy of the city), as well as being affordable — relative to NYC housing prices. With knowledge of your budget and your must-haves in mind, here's a few Brooklyn neighborhoods to check out:
Bay Ridge
Bensonhurst
Borough Park
Midwood
Sheepshead Bay
Bay Ridge
Crime rate:

6.1 crimes per 1,000 residents
This neighborhood is located on the southwestern edge of Brooklyn and features waterfront views with a suburban feel. There are many families who reside in the area and housing is relatively affordable single family homes and apartments. A real estate standout in the neighborhood are the homes featuring Renaissance and Colonial Revival architecture on Doctor's Row along Bay Ridge Parkway. For those who work at the nearby active army base Fort Hamilton or even in Manhattan's Financial District, your commute won't be very far. If you're headed to Midtown, it's about a 30 minute commute. But, if you're looking for recreation closer to home, you can check out Shore Road Park to catch the sunset or Owl's Head Park for picnicking with your pup.
Bensonhurst
Crime rate:

6.5 crimes per 1,000 residents
This neighborhood may not be on top of the hottest neighborhoods in the borough, but a number of folks do consider it to be underrated. For those looking for respite from the city life without leaving the city, this Brooklyn spot is quiet, walkable, residential, and affordable! Commuting outside of the neighborhood is easy enough (it's approximately 45 minutes to get to Midtown Manhattan on the D train). There's also plenty of things to check out right nearby. Bensonhurst is the home of Brooklyn's Little Italy and another Chinatown of Brooklyn. You'll also be within walking distance to Bath Beach for an easy-going day of sun and surf. And, keep a lookout for seasonal happenings in the 'hood like the Feast of Santa Rosalia, an 11 day street fair with food, carnival rides, and live music to be enjoyed by all.
Borough Park
Crime rate:

5.2 crimes per 1,000 residents
Sometimes referred to as Boro Park, this neighborhood is also quite family-friendly. You can find a great place to take your little ones to meet their young neighbors in the Nicholas A. Brizzi Playground or the Rappaport Playground. In terms of housing, renting may be a bit lower than some nearby areas, but purchasing a home here is on the high side for Brooklyn. As you're strolling within the neighborhood bounds, you'll find many locally-owned and operated shops and markets along 13th Avenue, which is the neighborhood's main commercial strip. You're likely to find many kosher options, as this part of the city has a large orthodox Jewish population. If your wants or needs take you beyond this part of Brooklyn, you'll be happy to know that the D, M, and N trains are easily accessible as well as a number of buses to take you where you've got to go.
Sheepshead Bay
Crime rate:

6.9 crimes per 1,000 residents
This diverse and beach-adjacent neighborhood was once recognized as Brooklyn's French Rivera — with an affordable price tag. It borders Brighton Beach and Gerritsen Beach, so you're never too far away from the waves. Plus, you'll be within about a 10 minute walk from Coney Island! The neighborhood's seaside thoroughfare, Emmons Avenue, features many dining and shopping options. For those hoping to make a fresh catch, you'll even find fishing gear there. Even though the B and Q trains and buses can take you into Manhattan (and many residents drive personal vehicles in this part of the borough), there's plenty of good restaurants and nightlife options to keep you happy at home if you wish.
Midwood
Crime rate:

8.8 crimes per 1,000 residents
This south-central neighborhood of Brooklyn was the former home of Supreme Court Justice Ruth Bader Ginsburg. The quaint, tree-lined streets give this area of the borough a suburban feel. It's home to Brooklyn College (a part of the city's CUNY system), and the Brooklyn Center for the Performing Arts. If getting a bite to eat or doing some shopping is in order, Norstrand Ave, Flatbush Ave, and King's Highway likely have what you need among the many shops, cafes, and restaurants. But don't forget to check out Di Fara Pizza on Ave J; it's one of the best slices in the city. However, if that's not enough to keep you in the neighborhood, you can easily hop on the 2,5,B, or Q trains to get to other parts of the city. If you have a car though, you'll be happy to know that many homes feature driveways.
No matter what brings you to search for a spot to call home in Brooklyn, you'll be happy to know Piece of Cake Moving and Storage is well-prepared to assist you in your move. We pride ourselves on helping current and soon-to-be New Yorkers safely move to all parts of Brooklyn. Whether you need just a little help with getting moving supplies or renting plastic moving bins, or are hoping for full-service packing and unpacking our expert moving professionals can help you make a move you can feel secure about.
---
Ready to make a move? Get in touch today for an obligation-free guaranteed flat price moving quote.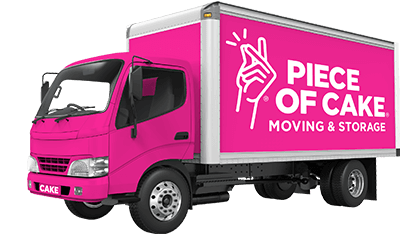 Just what you were looking for?
MAKE YOUR MOVE!