Greenpoint,
Brooklyn Moving Experts
Your piece of cake move starts with a
free quote
Fill out the form below for a quick flat price quote
Experienced
Greenpoint, Brooklyn Movers
Experienced
Greenpoint, Brooklyn Movers
This part of Brooklyn bundles the quiet appeal of outer borough living and unique, hip sensibility all into one spot. Seeing as its nearest neighbors are Williamsburg, Brooklyn and Long Island City, Queens, folks already familiar with the city may see why the combo is possible.
Much like other waterfront Brooklyn neighborhoods, Greenpoint is firmly a part of the art scene having once been more of an industrial area. With its long-established businesses and residents however, this area has cultivated a more community feel mixed with some new flavors.
When relocating to this part of Brooklyn, make your best move yet by partnering with Piece of Cake. We're proudly headquartered in Brooklyn and regularly move locals or soon-to-be New Yorkers throughout the borough. Whether you just need a jumpstart to your moving plan with packing supplies or are ready to hand over the whole process (including packing, unpacking, and storage options) to the professionals, we've got the expertise to make your Greenpoint move a smooth one.
Moving you to
Greenpoint

and all of its hotspot locations

Piece of Cake Moving and Storage is a local expert on every tight corner and thoroughfare in the neighborhood including:
Our top Greenpoint moving tips
Though you can see Midtown East as you shop along Manhattan Avenue, Greenpoint's at a distance when it comes to how different the overall vibe is from other NYC counterparts.
Stroll down the alphabetically-ordered and quiet residential streets and you'll come to find many of the unique gems this neighborhood has to offer.
With an appreciation for how this part of Brooklyn embraces the old and new within its bounds, here's just a few highlights to get you started as you acclimate to your new Greenpoint home:
Parks and recreation a-plenty. Of course, there's great views from many points in the neighborhood given its waterfront status. However, if you want to get out into the greenspaces, you won't be too far from some great ones in the area. McCarren Park, enjoyed by residents of Williamsburg and Greenpoint alike, is a large greenspace that boasts plenty of amenities, from ball courts, to a skatepark, dog runs, and a massive outdoor pool for those hot NYC summer days. Newtown Creek Nature Walk is a one-of-a-kind destination. This quarter mile, self-guided nature trail is filled with native plants that tell a story about what was most prevalent in the time when the Lenape people lived in the area to the present day. It's next door to the Newtown Creek Wastewater Resource Recovery Facility, which may not be the most favorable backdrop but it's absolutely a unique and tranquil spot in the neighborhood. Perhaps you're looking for a spot that's kid-appropriate? If you've got little ones, you can make a day of it at the handball courts and play equipment at the Newtown Barge Playground near the corner of Commercial and Dupont Streets.
Quirky consuming habits. If you've got niche interests when it comes to your purchases, then there may be a shop for you in the neighborhood. For all your food-related text needs, Archestratus is a great stop for vintage and new cookbooks to inform your next culinary adventure. As you're browsing through your newest bound volume, perhaps you'll pair it with a signature blend tea. Then you might want to head over to Bellocq Tea Atelier to brew up your next luxury cup. Looking for a funky throwback for your next shindig? Then look no further than Dobbins Street Vintage Co-op for affordable retro finds. These are just a sampling of the off-beat spots you'll find while strolling through the neighborhood.

Laid-back libations and eats.

Overall, restaurants, cafes, and bars throughout the neighborhood all have a more relaxed vibe. That said, it doesn't mean they aren't unique. Take Sunshine Laundromat & Pinball on Manhattan Ave. It's a functioning laundromat, but open a few special dryer doors and the location opens up into a speakeasy pinball bar! Some other spots may be similarly unassuming, such as the tucked away gem Bakeri on the largely residential Freeman Street. It may be off the beaten path, but it's worth making a special stop for a sweet treat. Still looking for a great slice that may be a little different than you're used to? Try out the wildly popular vegan pies at Paulie Gee's on Greenpoint Ave. And, given that the neighborhood has a large Polish population, ordering some perogies or goulash at Karczma is a dining experience you won't want to miss out on.
Cost of living. With waterfront views and the art scene, Greenpoint is definitely a more desirable area to live. Rent prices have gone up dramatically in the past year. Average monthly rent for a one bedroom apartment is around $4,173 currently. But, if you're hoping to have both an oasis from the hustle and bustle of Manhattan while being in close proximity to plenty of distinctive neighborhood features, you may decide it's worth it.
Getting around. When deciding on whether this neighborhood is the right one for you, it's wise to consider your transportation options. Though you can get to and from neighboring boroughs, Greenpoint is really only accessible by ferry or G subway train. If you're in Queens or Manhattan and are making your way back to the neighborhood, you'll want to take the 7 or E train and then transfer to the G train. As an alternative, you may decide to take the L train and transfer to the G train. If you opt for the ferry, you can take it from E. 34th Street into Greenpoint.

"New York Knicks
Official Sponsor"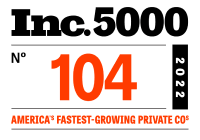 "USA #1 Mover"
"Voted NYC
Best Mover"

"The Mover
Who Cares" "Expert
NYC Movers"
From start to finish my move was a great experience. I immediately got a quote. The scheduling was easy, and they provided me with information regarding insurance coverage (and took care of the paperwork my building provided). The move itself went like clockwork. The movers arrived on time and texted me when they were on their way with an ETA to the delivery site. They moved everything up the 3 flights of stairs into my apartment quickly and safely. A great company that provides great service at very reasonable rates.
I was amazed how efficient the guys were. they sorted out my items to be removed and, went straight to work. We will definitely use A Piece of Cake multiple times in the future until, we officially make the BIG MOVE! THANKS FOR YOUR HELP....YES, IT WAS A PIECE OF CAKE! NO STRESS INVOLVED...JUST SWEET SERVINGS.....
Was very easy to call and set up a move. The price was good to. I had some mix-ups and needed to add items and even change the date, but they were able to easily accommodate. Day of the move the crew was super nice and professional. They quickly packed up the entire apartment with ease, I didn't really lift a finger. They made what is usually a stressful day pretty easy.
They came at zero hour after the moving company I initially hired and paid a deposit to canceled. I was freaking out about my move not happening at all but they did get this done and my stuff arrived more or less intact and accounted for. They handled changes and snafus gracefully and earned their money. Hopefully I won't be moving again for a long time but if I get forced into that again, I'll remember this experience.
They were awesome! They take everything apart and then re assemble for you.They wrap up your tvs and glass shit professionally. They take the legs off your couch so it fits through doors. Everything's wrapped until it's inside so it doesn't ruin the paint on your walls if they rub against them.Not even a wine glass was chipped.
Excellent moving company. I hired 2 men for 2 hours to complete 1 bedroom move. They arrived early, were extremely efficient, helpful, personable, strong, and careful. They finished the job with 45 min to spare. Everything went extremely smoothly. I would hire Piece of Cake again.
Nicholas and Giga made this moving experience an easy one, especially since I was moving alone. They were punctual, kind and very thoughtful. When we arrived to my apartment? They helped unwrap all the packing tape and set up my furniture and bed - something that would take probably days for me. They delivered excellent service and went beyond my expectations.
Jose and his team did a great job moving my husband and I. They arrived on time and were very organized. They were professional, courteous and moved us quickly. They wrapped our furniture very well. They took apart and put together our bed and sectional couch. We were very pleased and would recommend them.
Piece of Cake Moving was phenomenal to work with. From the initial sale, to the follow up, to the day of delivery. The moving crew themselves were a dream to work with. I honestly don't know how they managed to move everything we'd accumulated over the years in such a short (relatively) period of time. Will definitely use them again (in hopefully 7-8 years).
Great move with POC movers! I rented their pink bins which was an excellent choice, they provide plenty of packing paper, zip ties, and tags. My team arrived right at the start of their arrival window and quickly and safely packed all my bins and furniture into their truck. The team just as efficiently unloaded everything, leaving the bins in the labeled rooms and re assembling my bed frame. I definitely recommend renting their bins. I would definitely use Piece of Cake movers again and recommend them to a friend.
The movers were so professional, friendly and quick. They took such great care of my stuff. I happened to move on one of the hottest days of the year and felt so bad. They were gracious and so still worked quickly. Pls make sure you tip your movers good, they work hard and were really great!
I had made an appointment from another moving company that completely screwed me over the day of. I called every moving company in New York freaking out, and Piece of Cake was willing to come at 7pm to help me move, last minute. I genuinely don't know what I would have done if they didn't go out of their way to fit me in. Anytime in the future I will be using piece of cake moving! They boxed and unboxed so fast and efficiently, it was amazing!