Highest rated moving experts in
Dumbo, Brooklyn
Your piece of cake move starts with a
free quote
Fill out the form below for a quick flat price quote
Experienced
Dumbo, Brooklyn

movers
Experienced
Dumbo, Brooklyn

movers
There is much more than industrial cool in the thriving neighborhood of DUMBO, (Down Under Manhattan Bridge Overpass) with a performance and gallery scene burgeoning amidst the dramatic architecture.
Nestled by the East River, just north of Brooklyn Heights, DUMBO is an exciting mix of converted warehouse space, creative industries, new condos and commercial space for startups.
Piece of Cake is proudly headquartered in Brooklyn, regularly moving locals within this photogenic borough. Ask us about our add-on services like affordable packing, storage options and custom crating to make your upcoming Brooklyn move a seamless one stop experience.
Moving you to
Dumbo

and all of its hotspot locations

There are two main sections to DUMBO. One runs from Manhattan Bridge to Brooklyn Bridge, the other from the Manhattan Bridge to Vinegar Hill. Piece of Cake Moving and Storage is a local expert on every tight corner and thoroughfare in the neighborhood including:
Our top moving tips when moving to Dumbo
Moving to DUMBO puts you in the center of one of the most cutting edge creative communities in New York. The cobblestone streets lead you to numerous local hubs like the Gelsey Kirkland Arts Center, the PowerHouse Arena and even the oldest boxing gym in New York, Gleesons.
One of the area's biggest draw cards is the Brooklyn Bridge and its iconic walk which attracts millions of visitors each year. We think, the Park beneath it is one of the best in the city. It's just one of the many facets of DUMBO to familiarize yourself with:
Outdoor lifestyle.

If you're driving near the intersection of Washington Street and Water Street you'll need to be cautious of the Instagrammers standing in the middle of the street (day and night). It's one of the most photographed backdrops in New York City, but you won't need to linger there for long with ample open green spaces to picnic by the East River, walk on the sand at Pebble Beach, take your fur baby to a dog run, or explore Saint Ann's photogenic warehouse. For a family friendly stop by the waterfront, historic Jane's Carousel has even won a design award for Best Public Space.

Tech ecosystem.

According to Built In NYC, DUMBO is home to more start ups than any other part of Brooklyn. One of the most well known of these startups is Etsy but incubators on Jay Street like the NYU-Poly DUMBO Incubator and DUMBO Startup lab are spawning a whole new generation of tech being embraced around New York like KISI and Amplify. Perhaps it's the result of a creative space completely different to Manhattan, but this community of entrepreneurs is making its mark in big ways.

Foodie haven.

From donuts as large as your face, to a legendary french baker and artisanal chocolate it's hard to know where to begin with DUMBO's culinary offerings. The Time Out market showcases everything from craft cocktails to cultural installations but we can't overlook the birthplace of the legendary New York Slice from Grimaldi's pizza. The woodfired slices from pop up food trucks during the local flea give them a run for their money but the best known pizza war is with Juliana's, which ironically was also founded by a Grimaldi. It's all so very Brooklyn.

History.

The first ferry service between Brooklyn and Manhattan dates back to 1642 and can be found in Brooklyn Bridge Park. Fulton Ferry Landing is one of the most historic parts of Brooklyn. Building architecture throughout the neighborhood harks back to it's time as a hub of American manufacturing in the late 1800s and early 1900s, like the Arbuckle brothers, coffee kings who created the Jay Street connecting railroad when Brooklyn was America's coffee capital. Another of these is the Empire Stores warehouse which now houses a local offshoot of the Brooklyn Historical Society. One unmissable landmark is the Brooklyn Eagle warehouse on Old Fulton Street which published the area's own Daily Newspaper from 1841 and has now been converted to luxury condos.

Cost of living.

Between the family friendly spaces, strong innovation ecosystem and vibrant creative community, it's no surprise real estate prices in DUMBO have been steadily on the rise for some years. With so many new and converted luxury apartments in the area, it is one of the priciest neighborhoods in all of New York City, not just Brooklyn. On the upside, there are great public transport connections if you don't want to ride across the Manhattan Bridge every morning.
From
NYC to any state in America

we can move you there
Miami, San Francisco, Chicago, Los Angeles, California, Florida, Texas – all 50 states we can move you there!
Alabama
Alaska
Arkansas
Colorado
Hawaii
Idaho
Illinois
Indiana
Iowa
Kansas
Kentucky
Louisiana
Michigan
Minnesota
Mississippi
Missouri
Montana
Nebraska
Nevada
New Mexico
North Dakota
Ohio
Oklahoma
South Dakota
Tennessee
Utah
Vermont
West Virginia
Wisconsin
Wyoming

"New York Knicks
Official Sponsor"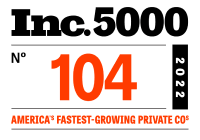 "USA #1 Mover"
"Voted NYC
Best Mover"

"The Mover
Who Cares" "Expert
NYC Movers"
From start to finish my move was a great experience. I immediately got a quote. The scheduling was easy, and they provided me with information regarding insurance coverage (and took care of the paperwork my building provided). The move itself went like clockwork. The movers arrived on time and texted me when they were on their way with an ETA to the delivery site. They moved everything up the 3 flights of stairs into my apartment quickly and safely. A great company that provides great service at very reasonable rates.
I was amazed how efficient the guys were. they sorted out my items to be removed and, went straight to work. We will definitely use A Piece of Cake multiple times in the future until, we officially make the BIG MOVE! THANKS FOR YOUR HELP....YES, IT WAS A PIECE OF CAKE! NO STRESS INVOLVED...JUST SWEET SERVINGS.....
Was very easy to call and set up a move. The price was good to. I had some mix-ups and needed to add items and even change the date, but they were able to easily accommodate. Day of the move the crew was super nice and professional. They quickly packed up the entire apartment with ease, I didn't really lift a finger. They made what is usually a stressful day pretty easy.
They came at zero hour after the moving company I initially hired and paid a deposit to canceled. I was freaking out about my move not happening at all but they did get this done and my stuff arrived more or less intact and accounted for. They handled changes and snafus gracefully and earned their money. Hopefully I won't be moving again for a long time but if I get forced into that again, I'll remember this experience.
They were awesome! They take everything apart and then re assemble for you.They wrap up your tvs and glass shit professionally. They take the legs off your couch so it fits through doors. Everything's wrapped until it's inside so it doesn't ruin the paint on your walls if they rub against them.Not even a wine glass was chipped.
Excellent moving company. I hired 2 men for 2 hours to complete 1 bedroom move. They arrived early, were extremely efficient, helpful, personable, strong, and careful. They finished the job with 45 min to spare. Everything went extremely smoothly. I would hire Piece of Cake again.
Nicholas and Giga made this moving experience an easy one, especially since I was moving alone. They were punctual, kind and very thoughtful. When we arrived to my apartment? They helped unwrap all the packing tape and set up my furniture and bed - something that would take probably days for me. They delivered excellent service and went beyond my expectations.
Jose and his team did a great job moving my husband and I. They arrived on time and were very organized. They were professional, courteous and moved us quickly. They wrapped our furniture very well. They took apart and put together our bed and sectional couch. We were very pleased and would recommend them.
Piece of Cake Moving was phenomenal to work with. From the initial sale, to the follow up, to the day of delivery. The moving crew themselves were a dream to work with. I honestly don't know how they managed to move everything we'd accumulated over the years in such a short (relatively) period of time. Will definitely use them again (in hopefully 7-8 years).
Great move with POC movers! I rented their pink bins which was an excellent choice, they provide plenty of packing paper, zip ties, and tags. My team arrived right at the start of their arrival window and quickly and safely packed all my bins and furniture into their truck. The team just as efficiently unloaded everything, leaving the bins in the labeled rooms and re assembling my bed frame. I definitely recommend renting their bins. I would definitely use Piece of Cake movers again and recommend them to a friend.
The movers were so professional, friendly and quick. They took such great care of my stuff. I happened to move on one of the hottest days of the year and felt so bad. They were gracious and so still worked quickly. Pls make sure you tip your movers good, they work hard and were really great!
I had made an appointment from another moving company that completely screwed me over the day of. I called every moving company in New York freaking out, and Piece of Cake was willing to come at 7pm to help me move, last minute. I genuinely don't know what I would have done if they didn't go out of their way to fit me in. Anytime in the future I will be using piece of cake moving! They boxed and unboxed so fast and efficiently, it was amazing!