Experienced in moving you from
New York to California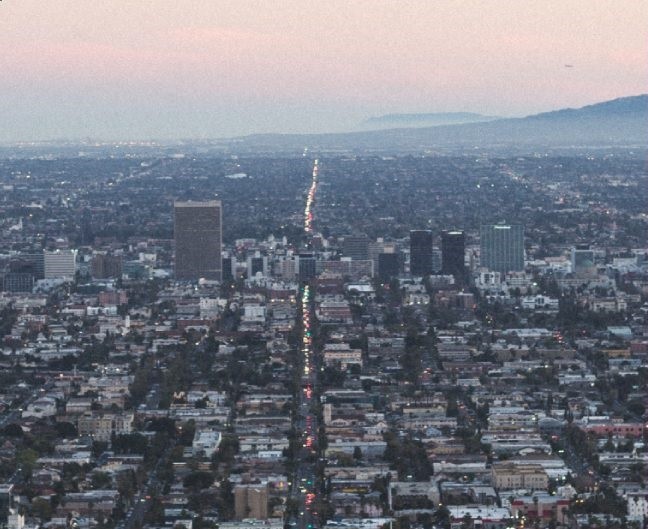 Experienced in moving you from
New York to California
The Golden State has long been lauded for unlocking the dream of fast fame or fast wealth, ever since the Gold Rush of 1849. It remains the largest economy in the United States, and one of the largest economies globally, regularly attracting New Yorkers for work and lifestyle.
Piece of Cake regularly moves New Yorkers more than 2 thousand miles to Californian centres including Los Angeles, San Francisco and San Diego. We're also experienced in professional moves to agriculture regions such as the Central Valley, home to the state capital Sacramento.
With more than 655 miles of coast to explore, 3 deserts and more national parks than any other state, you can get on with exploring your new surrounds and leave the heavy lifting to us.
Moving you to
California

and all of its major cities and towns

We regularly move New Yorkers to all the major cities and centres of California including:
Anaheim
Chula Vista
Corona
Dupont Circle
Elk Grove
Fontana
Freemont
Fresno
Garden Grove
Glendale
Huntington Beach
Irvine
Long Beach
Modesto
Moreno Valley
Oakland
Oceanside
Ontario
Oxnard
Rancho Cucamonga
Riverside
Sacramento
San Bernardino
San Diego
San Francisco
San Jose
Santa Ana
Santa Clarita
Santa Rosa
Stockton
Our top moving tips when moving to California
While California is bigger than New York, you'll be free of that frenetic Manhattan pace outside of Los Angeles. The Golden State is home to 26 of the country's Metropolitan Areas (MSA) but many of them are poles apart in lifestyle and liveability.
When moving to California, a great question to ask is which California you're looking for, it could be as different as wine country in the Sonoma Valley or tech territory in Silicon Valley.
All these options give California an edge over much of the United States but there are some key differences you should know about to help make the transition as smooth as possible.
Highest taxes.

California's state income tax is the highest in the country, additional to district taxes from local jurisdictions. It also has the highest base sales tax rate. If you have visitors staying with you over summer, you should let them know that spending more than 60 days within its borders could subject them to the new temporary residents tax. Taxes, permits and other regulations also make it an expensive place to start a business, but of course with a population of 39.5 million, you'll have access to a wealth of customers that may make it worth the effort.

Higher education.

There are more than 280 colleges and universities in California. Some of America's most prolific higher education institutions are found on the West Coast, like the University of California Berkeley, UCLA, Stanford University and the University of Southern California. Between those 4 universities alone are more than 151,000 students in areas including medicine, public discourse, law and of course film making when you're right next to Hollywood. The public school system includes more than 10,300 schools catering to more than 6 million students. Due to scale, funding remains a challenge but the state education system generally ranks just outside the top 20 nationwide.

You'll need wheels.

If there's one area in which the Golden State falls behind, it's public transportation compared to the East Coast. There's never been a better time to get a car if you're moving California. Word to the wise, fuel prices are amongst the highest in the country and California has strict emissions standards so if your car was made before 1975 it will have to pass something called the 'smog test' before you can register it within the 20 day deadline. You also have just 10 days to change your licence unlike the 60 and 90 day buffer found in other states, so get your skates on literally. Once it's all finalized, there can be no better road trip to celebrate than the picturesque Pacfiic Coast Highway or to the Joshua Tree National Park.

About the Climate.

Most people know how great the weather is in California, less discussed is how accessible renewable energy is from solar technologies. Many residents like communities in San Diego are completely energy independent. The sunshine state also lends itself to fitness, with exercise and self care amongst the booming industries. On another level, it trickles down to street wear, with shorts and sunglasses far more common than corporate suits. The climate is a blessing to the farming industry which is known for multiple crops like avocados, almonds and vineyards but the flip side is drought which can impinge on water use in some areas and be subject to strict regulations including a cap on personal use per day at 55 gallons.

Earthquake insurance is a thing.

Homeowners in California can opt out of earthquake insurance, but you should be ready for your general insurance carrier to pitch it to you. Understand the benefits and risks of earthquake insurance. The cost may vary depending on the materials used to build your home and its age, for example a home built on sandy soil will cost much more than a structure constructed on bedrock. Read the fine print about deductibles in relation to the policy's value before making a decision.
From
NYC to anywhere

in the USA we will move you

Miami, San Francisco, Chicago, Los Angeles, California, Florida, Texas – all 50 states we can move you there!
Alabama
Alaska
Arkansas
Colorado
Hawaii
Idaho
Illinois
Indiana
Iowa
Kansas
Kentucky
Louisiana
Michigan
Minnesota
Mississippi
Missouri
Montana
Nebraska
Nevada
New Mexico
North Dakota
Ohio
Oklahoma
South Dakota
Tennessee
Utah
Vermont
West Virginia
Wisconsin
Wyoming
Cross country moving options that deliver on time and on budget
We offer two cross country long distance moving options to meet your budget and timeframes – consolidated shipping and exclusive express long distance moving.
Get in touch with our team to discuss the best option for you.
Call us at 212 651 7273 or fill this form to get a free moving quote with a guaranteed flat price.
1. Consolidated Shipping
If time is on your side and budget is tight, Consolidated Shipment is the cost-efficient option. Each truck is shared between a few clients, where your items are securely and correctly labeled and tracked. Shipment must be available for the delivery window. This provides all the benefits of shipping your possessions to your next location, at a lower price point.
2. Exclusive Express Long Distance Moving
If you have a tight timeframe and want full control of your drop off dates, our Exclusive Express Long Distance Moving Service is the ideal option for you. We use the entire truck trailer exclusively for your shipment. You can choose your desired pick up and drop off dates, with direct delivery.

"New York Knicks
Official Sponsor"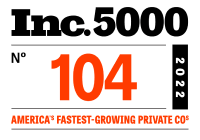 "USA #1 Mover"
"Voted NYC
Best Mover"

"The Mover
Who Cares" "Expert
NYC Movers"
I feel so lucky to use them for our cross country move to LA from NYC. We got such a great feeling when doing our video consult!! Our quote was on video so there were no surprises on our move day. Todd and Mike showed up early on move day and worked so hard and were so friendly. We were notified through every step of the way of our stuff being delivered across the country. On the LA side delivery was prompt and professional.
We had a long move from NY to CA. The pickup crew was courteous and professional. Since it was during the summer - the 18 wheeler was loaded quick and within 5 days we were contacted by Noah and Peter. Peter was the foreman for the west coast. They contacted us when they were coming and on time. He worked with Anastasia for any problems and customer satisfaction.Make sure to tip these guys according to their recommendations! Thank you Piece of Cake for making our journey awesome!
I needed to move from New York City to California for work. Everything was exactly as listed and as I had packed it, nothing was damaged, and I got my stuff cross country, safe and sound without pulling any muscles, melting in July/August heat, and without have to even think about vehicle rental/parking/watching a truck/gas/driving/tolls/hotels or anything in 3 weeks and 3 days total. Oh and it was still faster and cheaper than the corporate movers. I will definitely hire Piece of Cake in the future.
PoC rocks! They are kind, professional, communicative, effective, and efficient. We were moving from NY to California, and we have a newborn so we had to opt for packing and moving our one-bedroom and needed it to be as stress-free as possible. We received a few communications while our stuff was in the process of moving across the country to let us know how things were going. Overall, they were a WONDERFUL choice, they rolled with punches with humor, they're efficient and clearly much better at me at packing/moving.
Honestly, my move with Piece of Cake was truly a "piece of cake." The entire move was so easy, very prompt replies, excellent service, always on time, and the best pricing around town. I moved cross country (NY to CA) and inquired with many moving companies and Piece of Cake had the best pricing. They also arrived in CA a lot sooner than I expected. This was truly a seamless experience and I highly recommend them!
From start to finish my move was a great experience. I immediately got a quote. The scheduling was easy, and they provided me with information regarding insurance coverage (and took care of the paperwork my building provided). The move itself went like clockwork. The movers arrived on time and texted me when they were on their way with an ETA to the delivery site. They moved everything up the 3 flights of stairs into my apartment quickly and safely. A great company that provides great service at very reasonable rates.
I was amazed how efficient the guys were. they sorted out my items to be removed and, went straight to work. We will definitely use A Piece of Cake multiple times in the future until, we officially make the BIG MOVE! THANKS FOR YOUR HELP....YES, IT WAS A PIECE OF CAKE! NO STRESS INVOLVED...JUST SWEET SERVINGS.....
Was very easy to call and set up a move. The price was good to. I had some mix-ups and needed to add items and even change the date, but they were able to easily accommodate. Day of the move the crew was super nice and professional. They quickly packed up the entire apartment with ease, I didn't really lift a finger. They made what is usually a stressful day pretty easy.
They came at zero hour after the moving company I initially hired and paid a deposit to canceled. I was freaking out about my move not happening at all but they did get this done and my stuff arrived more or less intact and accounted for. They handled changes and snafus gracefully and earned their money. Hopefully I won't be moving again for a long time but if I get forced into that again, I'll remember this experience.
They were awesome! They take everything apart and then re assemble for you.They wrap up your tvs and glass shit professionally. They take the legs off your couch so it fits through doors. Everything's wrapped until it's inside so it doesn't ruin the paint on your walls if they rub against them.Not even a wine glass was chipped.
Excellent moving company. I hired 2 men for 2 hours to complete 1 bedroom move. They arrived early, were extremely efficient, helpful, personable, strong, and careful. They finished the job with 45 min to spare. Everything went extremely smoothly. I would hire Piece of Cake again.
Nicholas and Giga made this moving experience an easy one, especially since I was moving alone. They were punctual, kind and very thoughtful. When we arrived to my apartment? They helped unwrap all the packing tape and set up my furniture and bed - something that would take probably days for me. They delivered excellent service and went beyond my expectations.