Moving you from
New York to Georgia
Your piece of cake move starts with a
free quote
Fill out the form below for a quick flat price quote
Experienced in moving you from
NY to Georgia
Experienced in moving you from
NY to Georgia
While you may be moving out of NYC, you can still be in an Empire State of Mind on your way down south. One of Georgia's nicknames is the "Empire State of the South", referring to the size of the state (it's the largest one east of the Mississippi River) and its economic growth. But, that's not all there is to know about Georgia. You'll soon be steeped in history — with its extensive civil rights roots — and southern charm in the form of local delicacies, breathtaking views of nature, cheering on the home teams, and so much more. Moving to Georgia is an overall add for those who relocate here; you can be both a little country and a little bit metropolitan in this state.
As you make your way southward, you'll be happy you partnered with Piece of Cake Moving and Storage to take care of the details of your relocation. As experienced moving professionals, we regularly move New Yorkers — couples, families, professionals, and students — to all parts of Georgia. We can help you at every step of the way, from sourcing moving boxes or renting plastic moving bins, to securing your valuables, to assistance with packing, and even providing storage options if you need it. Working with us means you'll be settling in, sitting back, and sipping some sweet tea in no time.
Moving you to
Georgia

and all of its major cities and towns

Piece of Cake Moving and Storage moves New Yorkers to all the cities and towns in the Georgia. They include major centers such as:
Acworth
Alpharetta
Americus
Athens
Atlanta
Augusta
Austell
Blairsville
Buford
Cartersville
Conyers
Covington
Cumming
Dahlonega
Dawsonville
Decatur
Douglasville
Ellijay
Fairburn
Griffin
Helen
Hinesville
Kennesaw
Lawrenceville
Loganville
Macon
Marietta
McDonough
Milledgeville
Morrow
Newnan
Norcross
Peachtree City
Pooler
Rome, Georgia
Sandy
Savannah
Snellville
St Simons Island
Statesboro
Stone Mountain
Suwanee
Tifton
Tybee Island
Valdosta
Villa Rica
Warner Robins
Waycross
Our top moving tips when moving to Georgia
You're likely no stranger to a steamy summer having lived in NYC. However, Georgia summers take it the extra mile. The state's humid subtropical climate is characterized by long, humid, and hot summers with shorter and milder winters. During those summer months, you'll see an average low of 80 degrees Fahrenheit (F) and a high of 95F. The winters will bring temps around 50 to 60F on average.
Regular rainfall throughout the year is likely. That means you'll want to keep your warm weather clothes and your umbrella easily accessible. Snow is much less common in this southern state, so that may mean you'll want to reconsider the heavy winter garb!
No matter where you land in the state, you'll be enjoying the southern sunshine with about 10.8 million fellow Georgians. Beyond the weather report though, you may also be interested in other key factors about living in Georgia:
Cost of living: Relocating from one of the most expensive cities in the country will likely make you feel good that the overall cost of living in Georgia is below the national average. Housing costs are reasonable, with the median house listing price currently at $379,000. For those in the market to buy a home, it's good to keep in mind that property taxes are at 0.92%, which is about in the middle in comparison to other parts of the country (not the highest rate, not the lowest one either). Renters will be looking at monthly rents that will vary from city to city. For instance, average monthly rent in the metropolitan city of Atlanta is about ​​$1,790 a month. In Columbus and Augusta, monthly rent averages out to just over $1k. To give you a sense of how those costs may fit into your new budget, the median household income in GA is $61,224. Relatedly, you'll also want to factor in state income taxes, which are in a range between 1-5.75%. As you're picking up any additional items you'll need during move in, you'll need to add an additional 4% in state sales tax. Local municipalities may charge an additional sales tax making the total closer to 9% in some parts of the state. Another cost to consider is transportation. The average commute is about 28 minutes to work. Many people drive, but congested traffic is notorious in cities like Atlanta. So it's good to keep an eye on transportation costs like car maintenance and gas prices.
Key industries: Business is bustling in this state. The Georgia economy currently ranks #12 in the nation. It's home to 18 Fortune 500 companies, including Coca-Cola, UPS, The Home Depot, Delta Airlines, and Aflac. Atlanta itself is ranted #3 in cities with the most Fortune 500 companies headquarters locations. One reason is that the state offers a low cost of doing business with its many incentive offerings. For example, there is a 20-30% entertainment tax industry credit, making this state a hub for media and film. The biggest industries in the state cover a broad swath of employment options including Aerospace; Automotive; Chemical Manufacturing; Contact Centers; Cybersecurity; Data Centers; Digital Media and Entertainment; Electric Transportation; Fabricated Metal; FinTech; Food Processing; Information & Communication Tech; Life Sciences; Plastics & Rubber Manufacturing; and Warehouse Distribution. And, the good news is that unemployment in Georgia is on the lower end (3.2%) as compared to other states.
Celebrating fresh flavors: You'll no doubt have to try the namesake local peaches (being the Peach State and all), but get ready for the freshest pecans, peanuts, and so much more. The state's climate and particularly long growing season makes for some serious agricultural abundance worth celebrating. In terms of nuts, the state produces an estimated 100 million pounds of pecans annually. Georgia is also the #1 producer of peanuts in the US, producing over half of the country's goobers (it's also why some people also call it the "Goober State"). There's also great southern cuisine to be had throughout the state. For some tasty fried chicken with all the fixin's or with waffles for brunch, you may want to head on over to Twisted Soul Cookhouse & Pours in Atlanta. Add some cream, sugar, and butter to those famous Georgia Pecans and you've got some swoon-worthy pralines to try out. Savannah Candy Kitchen is a notable spot to grab a box or two of these sweet treats. You can wash it all down with an iconic beverage of the south: sweet tea. If all this bountiful flavor has got you hollerin' for more, you won't be alone. Georgia hosts many annual festivals to celebrate local flavors, including the Plains Peanut Festival, the Georgia Peach Festival, and the Rhythm & Ribs Festival.
Rooting for the home team: Many might say that cheering on the teams in Georgia is a way of life. If you're a sports fan, you'll have many options to consider when finding which team(s) to follow. Most of the major leagues are covered by the MLB Atlanta Braves, the NFL Atlanta Falcons, the NBA Atlanta Hawks, the WNBA Atlanta Dream. If footy is your kind of ball game, catching an Atlanta United match might be in order. Those with the need for speed may want to do some spectating at the recently remodeled Atlanta Motor Speedway for a NASCAR race. Don't sleep on the sports at the university level though; University of Georgia Bulldogs are ranked #1 in college football. In the realm of collegiate athletics, there's plenty of great Georgia teams to support and follow in the SEC, ACC, and NCAA conferences.

Getting outdoorsy:

This state already has a lot going for it, and the great outdoors in Georgia is no different. There are 63 state parks to explore, boasting all sorts of adventure. Grab your boots and traverse the 20 miles of trails at Tallulah Gorge State Park in Tallulah Falls. Or, you could reserve a yurt or cottage at Cloudland Canyon State Park in Rising Fawn for a weekend of biking, horseback riding, and disc golf. Don't forget: among the varieties of terrain you can explore in the state, there are 100 miles of coastline and beaches are among them! Plan for a romantic getaway to take in the unspoiled driftwood beach views at Jekyll Island or family vacay with the wilderness at Little St. Simmons Island. If you find yourself doing some historical sight-seeing in Savannah, GA, Tybee Island Light Station is just about 20 minutes away. There, you can take in the history and sights of Georgia's oldest and tallest lighthouse. No matter where you look, you'll find natural wonders abound here.

"New York Knicks
Official Sponsor"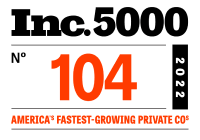 "USA #1 Mover"
"Voted NYC
Best Mover"

"The Mover
Who Cares" "Expert
NYC Movers"
This was my first long-distance move (NY to GA) for a studio apartment. It was so easy, smooth, and hassle-free. Their quote (even for long-distance moves) is one of the most reasonable compared to other movers , They're very organized. They're fast. Like FAAST. I had a couple friends ask me how the move went, and all I can say was it went smooth, no issues at all, and didn't realize how lucky I got finding Piece of Cake til I heard some of their stories moving with other companies.
From start to finish my move was a great experience. I immediately got a quote. The scheduling was easy, and they provided me with information regarding insurance coverage (and took care of the paperwork my building provided). The move itself went like clockwork. The movers arrived on time and texted me when they were on their way with an ETA to the delivery site. They moved everything up the 3 flights of stairs into my apartment quickly and safely. A great company that provides great service at very reasonable rates.
I was amazed how efficient the guys were. they sorted out my items to be removed and, went straight to work. We will definitely use A Piece of Cake multiple times in the future until, we officially make the BIG MOVE! THANKS FOR YOUR HELP....YES, IT WAS A PIECE OF CAKE! NO STRESS INVOLVED...JUST SWEET SERVINGS.....
Was very easy to call and set up a move. The price was good to. I had some mix-ups and needed to add items and even change the date, but they were able to easily accommodate. Day of the move the crew was super nice and professional. They quickly packed up the entire apartment with ease, I didn't really lift a finger. They made what is usually a stressful day pretty easy.
They came at zero hour after the moving company I initially hired and paid a deposit to canceled. I was freaking out about my move not happening at all but they did get this done and my stuff arrived more or less intact and accounted for. They handled changes and snafus gracefully and earned their money. Hopefully I won't be moving again for a long time but if I get forced into that again, I'll remember this experience.
They were awesome! They take everything apart and then re assemble for you.They wrap up your tvs and glass shit professionally. They take the legs off your couch so it fits through doors. Everything's wrapped until it's inside so it doesn't ruin the paint on your walls if they rub against them.Not even a wine glass was chipped.
Excellent moving company. I hired 2 men for 2 hours to complete 1 bedroom move. They arrived early, were extremely efficient, helpful, personable, strong, and careful. They finished the job with 45 min to spare. Everything went extremely smoothly. I would hire Piece of Cake again.
Nicholas and Giga made this moving experience an easy one, especially since I was moving alone. They were punctual, kind and very thoughtful. When we arrived to my apartment? They helped unwrap all the packing tape and set up my furniture and bed - something that would take probably days for me. They delivered excellent service and went beyond my expectations.
Jose and his team did a great job moving my husband and I. They arrived on time and were very organized. They were professional, courteous and moved us quickly. They wrapped our furniture very well. They took apart and put together our bed and sectional couch. We were very pleased and would recommend them.
Piece of Cake Moving was phenomenal to work with. From the initial sale, to the follow up, to the day of delivery. The moving crew themselves were a dream to work with. I honestly don't know how they managed to move everything we'd accumulated over the years in such a short (relatively) period of time. Will definitely use them again (in hopefully 7-8 years).
Great move with POC movers! I rented their pink bins which was an excellent choice, they provide plenty of packing paper, zip ties, and tags. My team arrived right at the start of their arrival window and quickly and safely packed all my bins and furniture into their truck. The team just as efficiently unloaded everything, leaving the bins in the labeled rooms and re assembling my bed frame. I definitely recommend renting their bins. I would definitely use Piece of Cake movers again and recommend them to a friend.
The movers were so professional, friendly and quick. They took such great care of my stuff. I happened to move on one of the hottest days of the year and felt so bad. They were gracious and so still worked quickly. Pls make sure you tip your movers good, they work hard and were really great!