Moving you from
New York to Delaware
Your piece of cake move starts with a
free quote
Fill out the form below for a quick flat price quote
Experienced in moving you from
NY to Delaware
Experienced in moving you from
NY to Delaware
New York may be all that glitters on the East Coast to some, but Delaware shines bright as The Diamond State (one among many of the state's nicknames). From local music festivals, great food and drink, bountiful beaches, and more, you won't be wishing on a star for a better place to call home.
As you plan for your move down the coast, you can count on Piece of Cake Moving and Storage to make it an easy one for you. We regularly relocate New Yorkers, including couples, families, students, and professionals, to all the major cities and towns of Delaware. With services that include packing, storage options, and more, we'll make a smooth and stress-free move to the Delaware our #1 priority.
Moving you to
Delaware

and all of its major cities and towns

Piece of Cake Moving and Storage moves New Yorkers to all the cities and towns in the Delaware. They include major centers such as:
Bear
Bethany Beach
Bowers Beach
Bridgeville
Camden
Christiana
Claymont
Dagsboro
Delaware City
Delmar
Dewey Beach
Dover
Ellendale
Elsmere
Fenwick Island
Frankford
Frederica
Glasgow
Greenwood
Harbeson
Harrington
Hartly
Hockessin
Houston
Laurel
Lewes
Long Neck
Magnolia
Middletown
Milford
Millsboro
Millville
Milton
New Castle
Newark
Newport
Ocean View
Odessa
Pike Creek
Rehoboth Beach
Seaford
Selbyville
Smyrna
South Bethany
Townsend
Wilmington
Wyoming
Our top moving tips when moving to Delaware
With a little over half of the year with sun and moderate monthly temps ranging from 75 to 32 degrees Fahrenheit, you won't be sweating the climate in Delaware.
Interestingly, the areas along the Atlantic Ocean can be about 10 degrees warmer in the winter and 10 degree cooler in the summer. So, your fashionable New York parka and sunglasses can still be put to good use throughout the year.
However, as the second smallest state in the nation with just under a million residents, it's a bit of a crowded room. To put it another way, you'll be sharing a given square mile with about 499 residents. Beyond the population density, there's even more to know about moving to Delaware, including:
Cost of living: Living in Delaware is slightly higher than the national average, but there are some perks and considerations to note. In terms of perks, there is no sales tax in the state. So, as you're updating your home decor or wardrobe, you won't have to do that math in your head to calculate your out of pocket cost. Income tax, however, is based on how much you make and is between a 2.2% and 6.6% rate. As you consider how to spend your take-home pay, another perk for first time homebuyers includes being for up to a $2,000 tax credit. Speaking of housing, the median house costs around $304,500. Renters may be looking at a median monthly rent of $1,130. Getting from where you live to run errands, work, and see the sites may lead you to consider public transportation. There is a statewise public transit system, DART First State. It's not the subways and buses of NYC you may be used to, so you may decide whether a personal vehicle may be necessary. While fares are reasonable, $2 for adults, $1 for students, and children (under 46 inches tall) ride for free, check the routes and schedules to see if it'll take you where you want to go.
Local festivals: There are a lot of opportunities to experience the sights and sounds of Delaware. For instance, as a take on the Running of the Bulls in Spain, you can check out the Dewey Beach Running of the Bulls — minus the actual bulls (there's a person dressed up as a bull though). With 10,000 tulip bulbs planted throughout the city, Lewes, DE is a site to behold in April each year for their Annual Tulip Celebration. If your musical inclinations sway more to the jazz beat, make your way towards Wilmington in August to the Clifford Brown Jazz Festival. It's said to be the largest free outdoor jazz festival on the East Coast. Indie-music aficionados who are itching to crank up the volume, however, can get their fix in September with the annual all-ages Firefly Music Festival at the Woodlands of Dover International Speedway.
Parks and recreation: From sand to green spaces, this state boasts quite a bit of opportunity for relaxing and recreating in its 2,500 square miles. For one, there are 17 state parks. Six of those include a disc golf course. But that's not all you can do in the parks; visitors can enjoy canoeing, kayaking, hiking, primitive camp sites, mountain biking, picnic areas, cross-country skiing, tubing, sledding, and more. You may even try out geocaching and go on an adventure to locate the cache's coordinates in the park. If the park you had in mind is more along the amusement variety, head on over to Rehoboth Beach. There, you'll find rides, arcade games, and even a water slide at Jungle Jim's River Safari Water Park. Bethany Beach has more of a movie after the beach vibe, with quaint shops, kayaking, surfing, and outdoor movie screenings from June to September. Delaware's great outdoors has something for everyone.
Eating like a local: Ready your tastebuds, because Delaware has some comforting flavors. Being a coastal state, you can count on getting fresh seafood, specifically steamed blue crab with Old Bay seasoning. Take up a booth at your local diner and you may see creamed chipped beef (also called "S.O.S" or "stuff on a shingle") on the menu: a dish of dried, salted beef topped with white gravy over toast. If you do make it out to Rehoboth Beach, don't forget to stop at Dolle's for some local salt water taffy, made on location since 1927. And, when it comes to what you'll wash it all down with, you may consider a pint of Delaware's own Dogfish Head beer. You can enjoy the brews at several locations in the state; but hop heads may want to book a night at the Dogfish Head Inn in Lewes, DE for a unique, beyond-a-brewery-tour experience!
Job Market: The First State is currently ranked as one of the 10 best places to find a job in the U.S. Perhaps the over 449,000 people employed in the state would agree. Some of the key industries in the state include biotech, science, & technology; business & financial services; food production & agriculture; manufacturing; education; and healthcare. Bank of America, JP Morgan Chase, Perdue, University of Delaware, Neumors Alfred I. Dupont Hospital for Children, and Mountaire are among Delaware's major employers. And the workforce in the state is well educated; almost one-third of the population has a bachelor's degree or higher. When it comes to Delaware residents' take-home pay, the median household income of $68,287 is about 8% more than the national average.

"New York Knicks
Official Sponsor"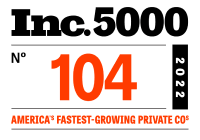 "USA #1 Mover"
"Voted NYC
Best Mover"

"The Mover
Who Cares" "Expert
NYC Movers"
From start to finish my move was a great experience. I immediately got a quote. The scheduling was easy, and they provided me with information regarding insurance coverage (and took care of the paperwork my building provided). The move itself went like clockwork. The movers arrived on time and texted me when they were on their way with an ETA to the delivery site. They moved everything up the 3 flights of stairs into my apartment quickly and safely. A great company that provides great service at very reasonable rates.
I was amazed how efficient the guys were. they sorted out my items to be removed and, went straight to work. We will definitely use A Piece of Cake multiple times in the future until, we officially make the BIG MOVE! THANKS FOR YOUR HELP....YES, IT WAS A PIECE OF CAKE! NO STRESS INVOLVED...JUST SWEET SERVINGS.....
Was very easy to call and set up a move. The price was good to. I had some mix-ups and needed to add items and even change the date, but they were able to easily accommodate. Day of the move the crew was super nice and professional. They quickly packed up the entire apartment with ease, I didn't really lift a finger. They made what is usually a stressful day pretty easy.
They came at zero hour after the moving company I initially hired and paid a deposit to canceled. I was freaking out about my move not happening at all but they did get this done and my stuff arrived more or less intact and accounted for. They handled changes and snafus gracefully and earned their money. Hopefully I won't be moving again for a long time but if I get forced into that again, I'll remember this experience.
They were awesome! They take everything apart and then re assemble for you.They wrap up your tvs and glass shit professionally. They take the legs off your couch so it fits through doors. Everything's wrapped until it's inside so it doesn't ruin the paint on your walls if they rub against them.Not even a wine glass was chipped.
Excellent moving company. I hired 2 men for 2 hours to complete 1 bedroom move. They arrived early, were extremely efficient, helpful, personable, strong, and careful. They finished the job with 45 min to spare. Everything went extremely smoothly. I would hire Piece of Cake again.
Nicholas and Giga made this moving experience an easy one, especially since I was moving alone. They were punctual, kind and very thoughtful. When we arrived to my apartment? They helped unwrap all the packing tape and set up my furniture and bed - something that would take probably days for me. They delivered excellent service and went beyond my expectations.
Jose and his team did a great job moving my husband and I. They arrived on time and were very organized. They were professional, courteous and moved us quickly. They wrapped our furniture very well. They took apart and put together our bed and sectional couch. We were very pleased and would recommend them.
Piece of Cake Moving was phenomenal to work with. From the initial sale, to the follow up, to the day of delivery. The moving crew themselves were a dream to work with. I honestly don't know how they managed to move everything we'd accumulated over the years in such a short (relatively) period of time. Will definitely use them again (in hopefully 7-8 years).
Great move with POC movers! I rented their pink bins which was an excellent choice, they provide plenty of packing paper, zip ties, and tags. My team arrived right at the start of their arrival window and quickly and safely packed all my bins and furniture into their truck. The team just as efficiently unloaded everything, leaving the bins in the labeled rooms and re assembling my bed frame. I definitely recommend renting their bins. I would definitely use Piece of Cake movers again and recommend them to a friend.
The movers were so professional, friendly and quick. They took such great care of my stuff. I happened to move on one of the hottest days of the year and felt so bad. They were gracious and so still worked quickly. Pls make sure you tip your movers good, they work hard and were really great!
I had made an appointment from another moving company that completely screwed me over the day of. I called every moving company in New York freaking out, and Piece of Cake was willing to come at 7pm to help me move, last minute. I genuinely don't know what I would have done if they didn't go out of their way to fit me in. Anytime in the future I will be using piece of cake moving! They boxed and unboxed so fast and efficiently, it was amazing!