Experienced in moving you from
New York to Texas
Experienced in moving you from
New York to Texas
Along with a steady stream of New Yorkers, the lone star state has recently been attracting some high profile new residents like Tesla's Elon Musk and tech giants like Hewlett Packard.
Texas is the second largest state in the U.S. by population after California, and it seems the lower real estate prices, better tax laws and fewer restrictions are making it increasingly attractive as a place to live, work and invest.
Piece of Cake Moving and Storage is an expert on moving New Yorkers more than 600 miles to Texan cities including Austin, Dallas and Houston.
We offer affordable add-on services such as packing and custom crating as well as 24/7 tracking of your belongings while they're on route to your new home. If COVID restrictions remain a factor in your area, ask us about our remote management options via video or phone.
Moving you to
Texas

and all of its major cities and towns

Piece of Cake regularly moves New Yorkers to all the major centers of Texas including:
Our top moving tips when moving to Texas
From a strong jobs market keeping apace with population growth to warmer weather and beautiful national parks to explore, there's a lot to love about Texas.
No matter your budget or interests, whether you want to relocate your business or raise a family, there are affordable options across the state.
Some key differences with New York state are worth noting before you arrive.
Lower taxes.

It's hard to get past this selling point. Texas is one of 7 states in America without state income tax and of course you already know New York is not one of them. There are multiple tax incentives for businesses to move there including less onerous regulations which explains why tech titans like Oracle from the Bay Area are making the jump to cities like Austin.

Jobs Market & Talent.

There's incredible momentum in the Texan economy and it's one of the healthiest in the United States. Post pandemic the state unemployment rate has been in recovery with more than 7 months of consecutive jobs growth. Austin now leads the nation in jobs market resilience, attracting more corporate jobs and remote workers than ever before. Thanks to the construction of tens of thousands of new apartments in the capital in recent years, the rent there is also cheaper than Manhattan, Brooklyn and San Francisco. When it comes to buying, house prices are affordable in major cities including Houston, San Antonio and Plano where the school district is of high quality.

Power to the people.

Unlike New York, Texas has a deregulated electricity market which means you can choose your own energy supplier. That means you can change providers as you need to and you can choose a supplier that meets the needs of your home best. The Public Utility Commission of Texas provides all the details on how to shop around and compare providers at powertochoose.org

Living large.

A common factor between Texans and New Yorkers is that they both love travel and food. Beyond Tex Mex and barbecued meats are cuisines influenced by nations including Korea, Germany and the Czech republic. While the official food of Texas is chilli, this state has become an expert at taking American staples and super sizing them, like Jalapeno cornbread and Texas toast. A word to the wise, when we say super sized, that refers to portions as well. You'll find size is a common theme in Texas, from large malls to large houses the phrase "everything is bigger in Texas" applies to more than just its land mass.

The Texas Experience.

Warmer weather is a guarantee if you move to Texas, summers average in the mid to high 90s but you'll also experience more tornadoes than any other state especially on the Gulf Coast. Hitting the open road will be well worth your while, with more than 100 state parks including Big Bend National Park which is a global gold tier destination for stargazing at night or hiking, rock climbing and canyoning by day. If a frontier experience is more your thing, ranch visits to the Dixie Dude Ranch and rodeos like the Stockyards Rodeo in Fort Worth will keep up the excitement factor. You'll have 90 days after moving there to legally explore the state before you have to apply for a Texas licence in person and surrender your New York licence.
From
NYC to anywhere

in the USA we will move you

Miami, San Francisco, Chicago, Los Angeles, California, Florida, Texas – all 50 states we can move you there!
Alabama
Alaska
Arkansas
Colorado
Hawaii
Idaho
Illinois
Indiana
Iowa
Kansas
Kentucky
Louisiana
Michigan
Minnesota
Mississippi
Missouri
Montana
Nebraska
Nevada
New Mexico
North Dakota
Ohio
Oklahoma
South Dakota
Tennessee
Utah
Vermont
West Virginia
Wisconsin
Wyoming
Cross country moving options that deliver on time and on budget
We offer two cross country long distance moving options to meet your budget and timeframes – consolidated shipping and exclusive express long distance moving.
Get in touch with our team to discuss the best option for you.
Call us at 212 651 7273 or fill this form to get a free moving quote with a guaranteed flat price.
1. Consolidated Shipping
If time is on your side and budget is tight, Consolidated Shipment is the cost-efficient option. Each truck is shared between a few clients, where your items are securely and correctly labeled and tracked. Shipment must be available for the delivery window. This provides all the benefits of shipping your possessions to your next location, at a lower price point.
2. Exclusive Express Long Distance Moving
If you have a tight timeframe and want full control of your drop off dates, our Exclusive Express Long Distance Moving Service is the ideal option for you. We use the entire truck trailer exclusively for your shipment. You can choose your desired pick up and drop off dates, with direct delivery.

"New York Knicks
Official Sponsor"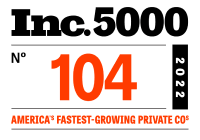 "USA #1 Mover"
"Voted NYC
Best Mover"

"The Mover
Who Cares" "Expert
NYC Movers"
From start to finish my move was a great experience. I immediately got a quote. The scheduling was easy, and they provided me with information regarding insurance coverage (and took care of the paperwork my building provided). The move itself went like clockwork. The movers arrived on time and texted me when they were on their way with an ETA to the delivery site. They moved everything up the 3 flights of stairs into my apartment quickly and safely. A great company that provides great service at very reasonable rates.
I was amazed how efficient the guys were. they sorted out my items to be removed and, went straight to work. We will definitely use A Piece of Cake multiple times in the future until, we officially make the BIG MOVE! THANKS FOR YOUR HELP....YES, IT WAS A PIECE OF CAKE! NO STRESS INVOLVED...JUST SWEET SERVINGS.....
Was very easy to call and set up a move. The price was good to. I had some mix-ups and needed to add items and even change the date, but they were able to easily accommodate. Day of the move the crew was super nice and professional. They quickly packed up the entire apartment with ease, I didn't really lift a finger. They made what is usually a stressful day pretty easy.
They came at zero hour after the moving company I initially hired and paid a deposit to canceled. I was freaking out about my move not happening at all but they did get this done and my stuff arrived more or less intact and accounted for. They handled changes and snafus gracefully and earned their money. Hopefully I won't be moving again for a long time but if I get forced into that again, I'll remember this experience.
They were awesome! They take everything apart and then re assemble for you.They wrap up your tvs and glass shit professionally. They take the legs off your couch so it fits through doors. Everything's wrapped until it's inside so it doesn't ruin the paint on your walls if they rub against them.Not even a wine glass was chipped.
Excellent moving company. I hired 2 men for 2 hours to complete 1 bedroom move. They arrived early, were extremely efficient, helpful, personable, strong, and careful. They finished the job with 45 min to spare. Everything went extremely smoothly. I would hire Piece of Cake again.
Nicholas and Giga made this moving experience an easy one, especially since I was moving alone. They were punctual, kind and very thoughtful. When we arrived to my apartment? They helped unwrap all the packing tape and set up my furniture and bed - something that would take probably days for me. They delivered excellent service and went beyond my expectations.
Jose and his team did a great job moving my husband and I. They arrived on time and were very organized. They were professional, courteous and moved us quickly. They wrapped our furniture very well. They took apart and put together our bed and sectional couch. We were very pleased and would recommend them.
Piece of Cake Moving was phenomenal to work with. From the initial sale, to the follow up, to the day of delivery. The moving crew themselves were a dream to work with. I honestly don't know how they managed to move everything we'd accumulated over the years in such a short (relatively) period of time. Will definitely use them again (in hopefully 7-8 years).
Great move with POC movers! I rented their pink bins which was an excellent choice, they provide plenty of packing paper, zip ties, and tags. My team arrived right at the start of their arrival window and quickly and safely packed all my bins and furniture into their truck. The team just as efficiently unloaded everything, leaving the bins in the labeled rooms and re assembling my bed frame. I definitely recommend renting their bins. I would definitely use Piece of Cake movers again and recommend them to a friend.
The movers were so professional, friendly and quick. They took such great care of my stuff. I happened to move on one of the hottest days of the year and felt so bad. They were gracious and so still worked quickly. Pls make sure you tip your movers good, they work hard and were really great!
I had made an appointment from another moving company that completely screwed me over the day of. I called every moving company in New York freaking out, and Piece of Cake was willing to come at 7pm to help me move, last minute. I genuinely don't know what I would have done if they didn't go out of their way to fit me in. Anytime in the future I will be using piece of cake moving! They boxed and unboxed so fast and efficiently, it was amazing!