Moving you from
New York to New Hampshire
Your piece of cake move starts with a
free quote
Fill out the form below for a quick flat price quote
Experienced in moving you from
NY to New Hampshire
Experienced in moving you from
NY to New Hampshire
If making a name for yourself is a first for you, you'll be happy to know that New Hampshire is no stranger to either. It was the first state to declare independence from England in 1775 and fellow resident Alan Shepard was the first in space in 1961. It's also celebrated by many names: the Granite State for its quarries and formations; the White Mountain State for the state's mountain range; and Mother of Rivers to identify where the New England rivers originate. You too will soon find that this is a place worth making your own firsts and commemorating it as your new home.
Before taking your first step towards New Hampshire, partner with Piece of Cake Moving and Storage to make your move a stress-free experience. Our moving professionals are East Coast relocation experts who regularly move New Yorkers to all the parts of New Hampshire. We offer 5-star services that'll meet your needs regardless of the size of your move from simply providing moving supplies to our Platinum Packing Experience. Let us make your move a Piece of Cake so you can get to sampling all that your new New England home has to offer.
Moving you to
New Hampshire

and all of its major cities and towns

Piece of Cake Moving and Storage moves New Yorkers to all the cities and towns in the New Hampshire. They include major centers such as:
Berlin, New Hampshire
Campton
Claremont
Concord
Conway
Derry
Durham, New Hampshire
Epping
Exeter
Franklin
Gilford
Goffstown
Hampstead
Hampton
Hanover
Henniker
Hollis
Hooksett
Jackson
Keene
Laconia
Lebanon
Lee
Lincoln
Littleton
Londonderry
Loudon
Manchester
Meredith
Merrimack
Milford
Moultonborough
Nashua
New London
Newmarket
North Hampton
Ossipee
Peterborough, New Hampshire
Pittsburg
Plaistow
Portsmouth
Rochester
Seabrook
Somersworth
Stratham
Weare
Windham
Wolfeboro
Our top moving tips when moving to New Hampshire
Not unlike the experience in NYC, you'll spend the calendar year enjoying all four distinct seasons. You can expect cold and snow-filled winters and mild summers. Temperatures range from the single digits to the teens in January and between 75 to 85 degrees Fahrenheit (F) in July.
As far as precipitation, the annual average is just shy of 50 inches, with higher amounts in the southern and eastern parts of the state. But as a seasonal treat, you'll also have a front row seat to some "wicked awesome" fall foliage — the kind that tourists come to see.
In all seasons, you'll be watching the news for the weather report with about 1.4 million fellow Granite Staters. But there's more details to excavate in this small state (it's about 9,349 square miles in total). Here's a few to get you started:
Outdoor recreation: No need to be a "flatlandah" (what the locals call a tourist) since you'll soon be a resident. This means you'll acclimate to the status of higher elevation in no time. You can start with ascending Mount Washington, the tallest peak in the state. The view from the top will have you saying "I can see Canada from here!" in addition to some neighboring states. If descending mountains sounds like a great way to spend the day, NH is rife with ski areas and resorts. That's not the only way to romp in the powder though! There's over 7,000 miles of snowmobiling trails as well. To prepare, it's key to learn more about snowmobile safety if that's what you're into. But it's not all icy temps when it comes to enjoying nature. In warmer parts of the year, you may make a visit to the coast. Hampton Beach State Park is a great place to don your swimwear and grab some sunshine near the waves. Or if you're more of a lake lover, this state's got those bodies of water, too. Among them is Lake Winnipesaukee, the largest in the state at 72 square miles on the foothills of the White Mountains.
Local treats and libations: Ask a fellow New Hampshirite and they might tell you a few of the state-famous dishes to try. One they might mention is the Steak bomb. It's a sandwich similar to a Philly Cheesesteak with its own NH flair. It typically includes steak, cheese, pepperoni or salami, peppers, mushrooms and onions. Pickles are a possibility as well! There are plenty of eateries that are vying for the top Steak bomb spot, so you'll have a tasty time finding the best one of them all. You might also find Boiled dinner on the menu at many inland restaurants — typically featuring brisket or ham alongside some boiled carrots, cabbage and/or potatoes. For dessert, you may be on the hunt for the signature chocolate mice from LA Burdick Chocolatier in Walpole, NH. Don't worry if you're not nearby, they offer shipping as well. To wash it all down, hops is tops in this part of the country. There are many beer breweries within the state to sample, including One Love Brewery (Lincoln, NH), Canterbury AleWorks, and Portsmouth Brewery. Grab a pint (or a growler to go) and say cheers to local flavor!
Places to go & sites to see: New Hampshire has some charming and classic New England attractions that are a must see. You might not know, but covered bridges are protected by state law as historic structures. There are currently 54 within the state's bounds of the roughly 750 that remain in the country. To enjoy the mountains from a different vantage point, you can take a ride on the Mount Washington Cog Railway. It's the second steepest railway in the world! Taking the classics a bit further, you can also find them in the literary and video game varieties. Make a day of it enjoying retro arcade games at the American Classic Arcade Museum, the largest museum of its kind. You can also plan on a visit to the Robert Frost Farm, the home of the famed New England poet who lived there from 1900 to 1911 in Derry, NH. And these are only a slice of the New England flavor you'll get as a resident in NH.
Cost of living: New York may have all the major labels and hidden consumer gems, but New Hampshire is its own shoppers dream. There's no sales or income tax in the state, so all the money you earn (with a median income of $35,807 as of 2019) that you spend on goods won't be taxed. That said, property taxes in the state are one of the highest in the nation at a rate of 2.18%. Overall though, the cost of living in NH is just a bit above the national average. Housing and utilities are a little higher than other types of costs. If you're in the market for a home purchase, the median house cost is at around $395,000 and that number has been on the rise each year. One-bedroom apartments will vary a bit depending on what city or town you're settling down in, but the range might be between $1,025 and $2,775 per month. Getting to work from your home is about 27 minutes on average and you'll have a few options in terms of your mode of travel. Many people drive personal vehicles, but the New Hampshire Department of Transportation does offer bus and rail routes that may meet your commuting needs.
Good for families: If you're relocating with children of any age, the quality of public schools and overall safety may be at the top of your mind. The good news is that New Hampshire ranks high on both accounts. The state ranks within the top five safest states in the country. It has fewer vehicle-related fatalities, assaults, and occupational injuries than many other places in the U.S. It's also among the states with the best school systems. Some notable standout measures for NH include high reading test scores, ACT test scores, and a low student to teacher ratio. What's more, if you or your kids are seeking a degree, there are some nationally and regionally ranked institutes of higher education, such as the Ivy League institution Dartmouth College in Hanover, NH (#13 nationally), Colby-Sawyer College in New London, NH (#8 in Regional Colleges in the North), and Keene State College in Keene, NH (#9 in Regional Colleges in the North).

"New York Knicks
Official Sponsor"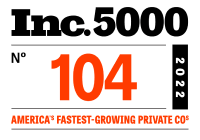 "USA #1 Mover"
"Voted NYC
Best Mover"

"The Mover
Who Cares" "Expert
NYC Movers"
These guys were amazing— made my move super easy! I had to move out of a 5th story apartment all the way to New Hampshire, and they worked SO hard all day to make this happen. Everyone was very nice and easy to work with. They communicated well and were very reliable. Highly recommend their services!
From start to finish my move was a great experience. I immediately got a quote. The scheduling was easy, and they provided me with information regarding insurance coverage (and took care of the paperwork my building provided). The move itself went like clockwork. The movers arrived on time and texted me when they were on their way with an ETA to the delivery site. They moved everything up the 3 flights of stairs into my apartment quickly and safely. A great company that provides great service at very reasonable rates.
I was amazed how efficient the guys were. they sorted out my items to be removed and, went straight to work. We will definitely use A Piece of Cake multiple times in the future until, we officially make the BIG MOVE! THANKS FOR YOUR HELP....YES, IT WAS A PIECE OF CAKE! NO STRESS INVOLVED...JUST SWEET SERVINGS.....
Was very easy to call and set up a move. The price was good to. I had some mix-ups and needed to add items and even change the date, but they were able to easily accommodate. Day of the move the crew was super nice and professional. They quickly packed up the entire apartment with ease, I didn't really lift a finger. They made what is usually a stressful day pretty easy.
They came at zero hour after the moving company I initially hired and paid a deposit to canceled. I was freaking out about my move not happening at all but they did get this done and my stuff arrived more or less intact and accounted for. They handled changes and snafus gracefully and earned their money. Hopefully I won't be moving again for a long time but if I get forced into that again, I'll remember this experience.
They were awesome! They take everything apart and then re assemble for you.They wrap up your tvs and glass shit professionally. They take the legs off your couch so it fits through doors. Everything's wrapped until it's inside so it doesn't ruin the paint on your walls if they rub against them.Not even a wine glass was chipped.
Excellent moving company. I hired 2 men for 2 hours to complete 1 bedroom move. They arrived early, were extremely efficient, helpful, personable, strong, and careful. They finished the job with 45 min to spare. Everything went extremely smoothly. I would hire Piece of Cake again.
Nicholas and Giga made this moving experience an easy one, especially since I was moving alone. They were punctual, kind and very thoughtful. When we arrived to my apartment? They helped unwrap all the packing tape and set up my furniture and bed - something that would take probably days for me. They delivered excellent service and went beyond my expectations.
Jose and his team did a great job moving my husband and I. They arrived on time and were very organized. They were professional, courteous and moved us quickly. They wrapped our furniture very well. They took apart and put together our bed and sectional couch. We were very pleased and would recommend them.
Piece of Cake Moving was phenomenal to work with. From the initial sale, to the follow up, to the day of delivery. The moving crew themselves were a dream to work with. I honestly don't know how they managed to move everything we'd accumulated over the years in such a short (relatively) period of time. Will definitely use them again (in hopefully 7-8 years).
Great move with POC movers! I rented their pink bins which was an excellent choice, they provide plenty of packing paper, zip ties, and tags. My team arrived right at the start of their arrival window and quickly and safely packed all my bins and furniture into their truck. The team just as efficiently unloaded everything, leaving the bins in the labeled rooms and re assembling my bed frame. I definitely recommend renting their bins. I would definitely use Piece of Cake movers again and recommend them to a friend.
The movers were so professional, friendly and quick. They took such great care of my stuff. I happened to move on one of the hottest days of the year and felt so bad. They were gracious and so still worked quickly. Pls make sure you tip your movers good, they work hard and were really great!