Moving you from
New York to Arizona
Your piece of cake move starts with a
free quote
Fill out the form below for a quick flat price quote
Experienced in moving you to Arizona
Experienced in moving you to Arizona
Shed your East coast sensibilities and don the Old West lifestyle in your cross-country move to Arizona. For one, this will include no daylight savings time — AZ is one of only a few states that doesn't abide by the time change. In addition to not losing an hour once a year, you'll gain a lot in this trade-up of scenery such as the breathtaking spectacles of the Grand Canyon, the southwest take on some foodie favorites, and heeding the call of "Play ball!"during the baseball training seasons. With all this and more in store, you'll be happy you decided to forge your own trail out West to lay claim to this desert diamond.
A cross-country move can be stressful at best — you're wise to hire seasoned support from Piece of Cake Moving and Storage to help you make your relocation a success. Our moving specialists are ready to take your call 24/7/365 and can help you determine what services you need — from eco-friendly plastic moving bin rental, to custom crating, to packing, unpacking, reassembly of your furniture and more. We do it all! If you need more convincing, you'll want to check out our 5-star reviews to get the scoop from thousands of satisfied customers. Let us take the stress out of your move so you can get to enjoying that Sonoran sunrise sooner!
Moving you to Arizona and all of its major cities and towns
Piece of Cake Moving and Storage moves New Yorkers to all localities within the Grand Canyon State, including:
Anthem
Apache Junction
Arizona City
Avondale
Buckeye
Bullhead City
Camp Verde
Casa Grande
Casas Adobes
Catalina Foothills
Chandler
Chino Valley
Coolidge
Cottonwood city
Douglas
Drexel Heights
El Mirage
Eloy
Flagstaff
Florence
Flowing Wells
Fort Mohave
Fortuna Foothills
Fountain Hills
Gilbert
Glendale
Gold Canyon
Goodyear
Green Valley
Kingman
Lake Havasu City
Marana
Maricopa
Mesa
New Kingman-Butler
New River
Nogales
Oro Valley
Paradise Valley
Payson
Peoria
Phoenix
Prescott
Prescott Valley
Queen Creek
Rio Rico
Saddlebrooke
Sahuarita
San Luis
San Tan Valley
Scottsdale
Sedona
Show Low
Sierra Vista
Sierra Vista Southeast
Somerton
Sun City
Sun City West
Sun Lakes
Surprise
Tanque Verde
Tempe
Tucson
Tucson Estates
Tucson Mountains
Vail
Valencia West
Verde Village
Yuma
Our top moving tips when moving to Arizona
You'll be in for quite a change of pace when it comes to the great outdoors as a new Arizona resident. Whereas in New York you'll experience a wide range of temperatures and precipitation throughout the year, you can expect warm conditions on the regular in AZ. For instance, in Phoenix, the average high temperature in January is a balmy 65 degrees Fahrenheit (F). You'll see the thermostat climb up in the summer, with an average high of 106F and low of 81F in July. The summers may also bring sporadic and potentially heavy rains or"summer monsoons" bringing a few inches of precipitation each time. And, while you won't have to be as concernedwith tornados or earthquakes, you may encounter a haboob: a dust storm on the heels of a thunderstorm that cansignificantly reduce visibility. So, keep notice of the weather so you only drive in ideal circumstances!

Dining desert-style. Moving westward doesn't mean you have to leave your taste-buds without your favorite treats. In fact, you may even like what AZ is cookin' better! For example, you may be leaving behind the iconic hot dog carts of Manhattan for Arizona's Sonoran Dog: a bacon-wrapped frank topped with pinto beans, onions, tomatoes, and jalapenos on a crispy bun. Locals may dollop a bit of mustard and mayo to really seal this flavor deal. And while you're at it, you might consider crunching through a different hand tossed crust with a pie from the famous Pizzeria Bianco in Phoenix. Since you're in the desert, make room for some cacti-adjacent culinary treats like cactus jelly and prickly pear margaritas. Pour more out of the AZ microclimate bounty by taking a trip to Sedona for some wine tasting. To further explore all the flavors of the land, take part in the Scottsdale Culinary Festival celebrating gourmet eats, wines, beer, and local restaurant fare.
Natural wonders of the Southwest. Truly, one of the major draws for residents and visitors alike is the magnificent natural scenes this state boasts. Of course, we'd be remiss not to highlight the Grand Canyon, an AZ crown jewel. This painted mile-deep gorge spanning over 270 miles across is truly a sight to behold. But, if you're still craving concave adventures, a visit to the Barringer Meteorite Crater may be next on your list. This massive hole in the ground is known around the world for being a particularly well-preserved site of meteoric impact. This crater clocks in at one mile wide and 570 feet deep. What about water in these parched desert landscapes? There's wet and wild times to be had here, too! Plan a trip to Havasupai Falls, Glen Canyon, or rafting the Colorado River to get your fill. Don't forget to make time to stand tall alongside your Saguaro cacti neighbors in the Sonoran desert, though!
Bats, clubs, and all that racquet. Arizona has its fair share of sports, particularly of the baseball, golf, and tennis varieties. So if you like to hit some balls, you'll be at home here. You can lob a few at your competitors along with some up and coming greats at the Tennis and Racquet Complex in Surprise, AZ. It's home to a number of matches for the US Tennis Association's National Championship. The state also backs the Diamondbacks as their MLB baseball team. But, batters and the rest of the players in the MLB's Cactus League also do their Spring training in the arid climate. If you'd rather compete solo, perhaps a golf club is more your style. And, lovers of the game may already be aware that the state is home to over 300 golf clubs, including the Grayhawk Golf Club and desert-scaped TPC Scottsdale. Whether you're a spectator or player, there's plenty of action to enjoy in AZ.
Cost of living. The cost of living in Arizona is much closer to the national average than what it takes to live in NYC, particularly when it comes to the cost of housing. The price of purchasing a home in the state is on the rise (up 25% from the previous year) and there's a median listing price of $487,000. Renters will want to be aware that the average cost of a one-bedroom apartment will vary depending on where you live in the state. For example, signing a lease in Tuscon, AZ is at an average of $1,200 a month, but in Scottsdale, AZ, you'll be looking at closer to $2,138 per month for the same number of bedrooms. No matter where you live in the state, you'll have a lower overall tax burden than what you had in New York — at 8.39% from New York State's 12.75%. Relatedly, you'll notice a lower state sales tax rate at 5.6% as you start spending your money. There's no additional county sales taxes, but city sales tax will vary from place to place. When it comes to getting from one retailer to another (or just around in general), you may have to reconsider your public transit options. Unlike the MTA within the five boroughs, the transit options vary quite a bit from county to county in Arizona so this may factor into your overall cost of living as well.
Major AZ industries. If you or a member of your crew will be looking for employment after relocating, it's good to be aware of the big industries in the state. You'll find major employers in the following industries: aerospace, electronics, semiconductor manufacturing, business services, government, real estate, and tourism. In more rural parts of the state, you'll find agricultural and mining operations as well. Construction is a big part of the state's economy as it's supported the more recent growth in the area. This economic growth in AZ has been facilitated by a competitive state tax structure. So, if you find yourself job-seeking, these industries may be worth a look.

"New York Knicks
Official Sponsor"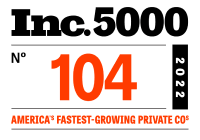 "USA #1 Mover"
"Voted NYC
Best Mover"

"The Mover
Who Cares" "Expert
NYC Movers"
From start to finish my move was a great experience. I immediately got a quote. The scheduling was easy, and they provided me with information regarding insurance coverage (and took care of the paperwork my building provided). The move itself went like clockwork. The movers arrived on time and texted me when they were on their way with an ETA to the delivery site. They moved everything up the 3 flights of stairs into my apartment quickly and safely. A great company that provides great service at very reasonable rates.
I was amazed how efficient the guys were. they sorted out my items to be removed and, went straight to work. We will definitely use A Piece of Cake multiple times in the future until, we officially make the BIG MOVE! THANKS FOR YOUR HELP....YES, IT WAS A PIECE OF CAKE! NO STRESS INVOLVED...JUST SWEET SERVINGS.....
Was very easy to call and set up a move. The price was good to. I had some mix-ups and needed to add items and even change the date, but they were able to easily accommodate. Day of the move the crew was super nice and professional. They quickly packed up the entire apartment with ease, I didn't really lift a finger. They made what is usually a stressful day pretty easy.
They came at zero hour after the moving company I initially hired and paid a deposit to canceled. I was freaking out about my move not happening at all but they did get this done and my stuff arrived more or less intact and accounted for. They handled changes and snafus gracefully and earned their money. Hopefully I won't be moving again for a long time but if I get forced into that again, I'll remember this experience.
They were awesome! They take everything apart and then re assemble for you.They wrap up your tvs and glass shit professionally. They take the legs off your couch so it fits through doors. Everything's wrapped until it's inside so it doesn't ruin the paint on your walls if they rub against them.Not even a wine glass was chipped.
Excellent moving company. I hired 2 men for 2 hours to complete 1 bedroom move. They arrived early, were extremely efficient, helpful, personable, strong, and careful. They finished the job with 45 min to spare. Everything went extremely smoothly. I would hire Piece of Cake again.
Nicholas and Giga made this moving experience an easy one, especially since I was moving alone. They were punctual, kind and very thoughtful. When we arrived to my apartment? They helped unwrap all the packing tape and set up my furniture and bed - something that would take probably days for me. They delivered excellent service and went beyond my expectations.
Jose and his team did a great job moving my husband and I. They arrived on time and were very organized. They were professional, courteous and moved us quickly. They wrapped our furniture very well. They took apart and put together our bed and sectional couch. We were very pleased and would recommend them.
Piece of Cake Moving was phenomenal to work with. From the initial sale, to the follow up, to the day of delivery. The moving crew themselves were a dream to work with. I honestly don't know how they managed to move everything we'd accumulated over the years in such a short (relatively) period of time. Will definitely use them again (in hopefully 7-8 years).
Great move with POC movers! I rented their pink bins which was an excellent choice, they provide plenty of packing paper, zip ties, and tags. My team arrived right at the start of their arrival window and quickly and safely packed all my bins and furniture into their truck. The team just as efficiently unloaded everything, leaving the bins in the labeled rooms and re assembling my bed frame. I definitely recommend renting their bins. I would definitely use Piece of Cake movers again and recommend them to a friend.
The movers were so professional, friendly and quick. They took such great care of my stuff. I happened to move on one of the hottest days of the year and felt so bad. They were gracious and so still worked quickly. Pls make sure you tip your movers good, they work hard and were really great!
I had made an appointment from another moving company that completely screwed me over the day of. I called every moving company in New York freaking out, and Piece of Cake was willing to come at 7pm to help me move, last minute. I genuinely don't know what I would have done if they didn't go out of their way to fit me in. Anytime in the future I will be using piece of cake moving! They boxed and unboxed so fast and efficiently, it was amazing!