Moving you from
New York to North Carolina
Your piece of cake move starts with a
free quote
Fill out the form below for a quick flat price quote
Experienced in moving you from
NY to North Carolina
Experienced in moving you from
NY to North Carolina
You can have the best of both worlds as you move southward to North Carolina : business and pleasure. It's home to big industries and a number of Fortune 500 and 1000 companies as well as host to the scenic Appalachian mountain views, sunny ocean shores, and plenty of finger-lickin' good NC-style barbeque. No matter what direction you take, you'll likely be a forever tourist in your southern abode.
Making your moving plans stress-free is as simple as working with Piece of Cake Moving and Storage. As East Coast moving professionals, we're no stranger to relocating New Yorkers to all parts of North Carolina, whether it be for couples, families, students, or professionals. And we've got the services and supplies to handle any move, including packing, furniture reassembly, and even storage options to make your touchdown into North Carolina a smooth landing.
Moving you to
North Carolina

and all of its major cities and towns

Piece of Cake Moving and Storage moves New Yorkers to all the cities and towns in the North Carolina. They include major centers such as:
Apex
Asheville
Carolina Beach
Chapel Hill
Charlotte
Concord
Durham
Emerald Isle
Fayetteville
Fort Bragg
Gastonia
Goldsboro
Greensboro
Harrisburg
Havelock
Hendersonville
Hickory
Holly Springs
Hope Mills
Indian Trail
Jacksonville
Kannapolis
Kings Mountain
Kinston
Lake Norman of Catawba
Lincolnton
Morehead City
Mount Airy
Nags Head
Pinehurst
Raleigh
Rocky Mount
Shelby
Spring Lake
Tarboro
Waxhaw
Wilkesboro
Wilmington
Winston-Salemo
Winterville
Our top moving tips when moving to North Carolina
If part of your reason for leaving New York is to experience hotter temps, you're in luck. North Carolina definitely brings the heat and humidity in the summer when temperatures range between 90 to 100 degrees Fahrenheit, but about 10 degrees cooler in the coastal areas. The other seasons are pretty mild and snow is rare.
Veering away from 4 distinct seasons may be quite a change for some. It's also wise to be aware of hurricane season. Keeping watch for warnings typically between June 1 and November 30 and purchasing insurance in anticipation of an event may be a new normal for you.
But, you'll share the experience with just about 10.5 million other current North Carolina residents — and there may be more in the future. The state's population is growing and NC is the 9th on the list of the largest states in the country. With a state this big, you'll bet your tangy BBQ there's more to know about moving to North Carolina:
Cost of living: In general, the cost of living in North Carolina is below the national average. This includes a lower cost for transportation, groceries, and housing. The median home cost in the state is at $242,300, compared to the national average of $291,700. If you're planning on apartment-dwelling, monthly rent can range from $765 for a studio pad to $1,566 for a place with 4 bedrooms. As you consider how to cover the mortgage or rent payments, it may be good to know that the median household income is $54,602. Relatedly, the North Carolina state individual income tax is a flat 5.25%. Thinking about how far your paycheck will go, you may also consider that the state sales tax is 4.75%. With the added local sales tax though, it can be as high as 7.5% depending on which county you're in. When it comes to getting around, several larger cities have public transportation options, such as the bus and rail lines of the Charlotte Area Transit System or buses and rideshares with the Greensboro Transit Agency. Rates for adults in both systems are under $2.50, which is less than a one-way ride on the MTA in NYC.
Outdoorsy amenities: From sandy beaches to turf grass to mountain peaks, this state has a lot to discover and enjoy. With 300 miles of coastline, you'll have your pick of surfside spots to choose from. One popular destination to sit with the sun and some history is the Outer Banks — which are actually a line of over 100 miles of barrier islands off the coast of the state. If a hike is up your alley, visit the North Carolina side of the most-visited national park, Great Smoky Mountain National Park. If that one's not on the top of your list, you'll also have over 50 state and national parks to explore. And for those whose clubs are ready to see the green, North Carolina is no stranger to a golf course. You can play an award-winning round at the Pinehurst No. 2 course, a U.S. Open Anchor site. No matter what outdoor recreation is your top choice, you'll find it in this state.
East to West Barbeque: You may have already heard that this Southern state has its own style of barbeque. Depending on where you are, you may be asking whether the barbeque is Eastern-style or Lexington/Western NC-style. Eastern NC-style barbeque is a vinegar- and pepper-based sauce with a "everything but the squeal" use of the pig. In the Western part of the state, you may find a Lexington/Western NC-style that adds ketchup to the vinegar/pepper sauce mix and primarily features pork shoulder. Not sure which one will tickle your taste buds? You can take a tour of North Carolina's Barbeque Historical Society's Historic Barbeque Trail, featuring BBQ pits of note that'll take you from Herb's Pit BBQ in Murphy, NC to the Skylight Inn located in Ayden, NC.
Historical significance: "The Old North" state has a rich history, beginning in 1584 when Sir Walter Raleigh sent folks over the Atlantic to settle the first English colony in North Carolina's Roanoke Island. You can visit the Fort Raleigh National Historical Site to learn more about those first years of New World settlements from 1584-1590. Revolutionary War buffs can tour the Moores Creek National Battlefield, the site of war's first battle in North Carolina in the year 1776. Fans of aviation history will be familiar with Wilbur and Orville Wright, two brothers who first took flight on December 17, 1903 in the state. You can stand where the flight took off at the Wright Brothers National Memorial in Kill Devil Hills, NC. For those seeking more maritime monuments, look no further than NC's collection of lighthouses, including the Cape Hatteras Lighthouse. It's the tallest lighthouse in the country, standing 257 feet tall!
Key industries: There are a number of big industries in the state where you can make your mark in the business world after relocating. If you're in finance, you may already know that Charlotte is home to the second largest banking center in the country, just behind New York City. Other key industries in the state include energy, biotechnology, education (home to several major universities including Duke, UNC at Chapel Hill, Wake Forest, Davidson, North Carolina State, and Appalachian State), and aerospace. North Carolina is a big name in the furniture business as well. High Point, North Carolina is referred to as the "Home Furniture Capital of the World," hosting the largest furnishings trade show and more than 100 furniture stores and outlets.

"New York Knicks
Official Sponsor"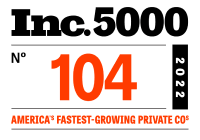 "USA #1 Mover"
"Voted NYC
Best Mover"

"The Mover
Who Cares" "Expert
NYC Movers"
Excellent service!! Our team packed up quickly and efficiently. They were also very nice and respectful. We moved from NY to NC and the movers met us the next morning to unload all of our belongings. I thought everything was fairly priced true to the quote. I did not get any last minute charges. Nothing broke during the move. The team was very good! Piece of cake made everything very easy from booking through the actual move. I would highly recommend using this company!!
From start to finish my move was a great experience. I immediately got a quote. The scheduling was easy, and they provided me with information regarding insurance coverage (and took care of the paperwork my building provided). The move itself went like clockwork. The movers arrived on time and texted me when they were on their way with an ETA to the delivery site. They moved everything up the 3 flights of stairs into my apartment quickly and safely. A great company that provides great service at very reasonable rates.
I was amazed how efficient the guys were. they sorted out my items to be removed and, went straight to work. We will definitely use A Piece of Cake multiple times in the future until, we officially make the BIG MOVE! THANKS FOR YOUR HELP....YES, IT WAS A PIECE OF CAKE! NO STRESS INVOLVED...JUST SWEET SERVINGS.....
Was very easy to call and set up a move. The price was good to. I had some mix-ups and needed to add items and even change the date, but they were able to easily accommodate. Day of the move the crew was super nice and professional. They quickly packed up the entire apartment with ease, I didn't really lift a finger. They made what is usually a stressful day pretty easy.
They came at zero hour after the moving company I initially hired and paid a deposit to canceled. I was freaking out about my move not happening at all but they did get this done and my stuff arrived more or less intact and accounted for. They handled changes and snafus gracefully and earned their money. Hopefully I won't be moving again for a long time but if I get forced into that again, I'll remember this experience.
They were awesome! They take everything apart and then re assemble for you.They wrap up your tvs and glass shit professionally. They take the legs off your couch so it fits through doors. Everything's wrapped until it's inside so it doesn't ruin the paint on your walls if they rub against them.Not even a wine glass was chipped.
Excellent moving company. I hired 2 men for 2 hours to complete 1 bedroom move. They arrived early, were extremely efficient, helpful, personable, strong, and careful. They finished the job with 45 min to spare. Everything went extremely smoothly. I would hire Piece of Cake again.
Nicholas and Giga made this moving experience an easy one, especially since I was moving alone. They were punctual, kind and very thoughtful. When we arrived to my apartment? They helped unwrap all the packing tape and set up my furniture and bed - something that would take probably days for me. They delivered excellent service and went beyond my expectations.
Jose and his team did a great job moving my husband and I. They arrived on time and were very organized. They were professional, courteous and moved us quickly. They wrapped our furniture very well. They took apart and put together our bed and sectional couch. We were very pleased and would recommend them.
Piece of Cake Moving was phenomenal to work with. From the initial sale, to the follow up, to the day of delivery. The moving crew themselves were a dream to work with. I honestly don't know how they managed to move everything we'd accumulated over the years in such a short (relatively) period of time. Will definitely use them again (in hopefully 7-8 years).
Great move with POC movers! I rented their pink bins which was an excellent choice, they provide plenty of packing paper, zip ties, and tags. My team arrived right at the start of their arrival window and quickly and safely packed all my bins and furniture into their truck. The team just as efficiently unloaded everything, leaving the bins in the labeled rooms and re assembling my bed frame. I definitely recommend renting their bins. I would definitely use Piece of Cake movers again and recommend them to a friend.
The movers were so professional, friendly and quick. They took such great care of my stuff. I happened to move on one of the hottest days of the year and felt so bad. They were gracious and so still worked quickly. Pls make sure you tip your movers good, they work hard and were really great!