Moving you from
New York to Rhode Island
Your piece of cake move starts with a
free quote
Fill out the form below for a quick flat price quote
Experienced in moving you from NY to Rhode Island
Experienced in moving you from NY to Rhode Island
You may be leaving the Big Apple, but you don't have to leave behind your East Coast sensibilities. What you may leave behind in the hustle and bustle of the metropolitan area, you'll gain a new kind of charm and even more history when moving to Rhode Island.
Another amenity you won't have to leave behind? As the Ocean State, you'll still be able to find a nearby shore (boasting about 384 miles of it) without much fuss. You'll have a merry old time making your mark in this maritime gem of a state as your new home — with a lower cost of living to boot.
From Woonsocket to Narragansett and from Newport to Providence, Piece of Cake Moving and Storage regularly moves New Yorkers to all the major cities and towns of Rhode Island. As experienced East Coast moving professionals, we're well prepared to relocate professionals, families, students, and couples to their new New England abode. From packing, unpacking, real time tracking, storage options, and more, we'll make your move to Little Rhody no big deal.
Moving you to
Rhode Island

and all of its major cities and towns

Piece of Cake Moving and Storage moves New Yorkers to all localities within the Ocean State, including:
Barrington
Bristol
Burrillville
Central Falls
Charlestown
Coventry
Cranston
Cumberland
East Greenwich
East Providence
Exeter
Foster
Glocester
Hopkinton
Jamestown
Johnston
Lincoln
Little Compton
Middletown
Narragansett
New Shoreham
Newport
North Kingstown
North Providence
North Smithfield
Pawtucket
Portsmouth
Providence
Richmond
Scituate
Smithfield
South Kingstown
Tiverton
Warren
Warwick
West Greenwich
West Warwick
Westerly
Woonsocket
Our top moving tips when moving to Rhode Island
If you've always loved the change of the seasons, you'll find Rhode Island's climate amenable to your preferences. Residents enjoy an average moderate temperature between 48-51 degrees Fahrenheit (with some variation based on proximity to the ocean or elevation), so a good hoodie or flannel can always be a welcome addition to your East Coast wardrobe.
And, with a distance of 48 miles north to south and 37 miles east to west, you'll likely be able to find all the RIght spots in no time. While the state itself may be small, there's quite a lot to know about Little Rhody before relocating, including:
Local cuisine: If you're concerned you'll be nostalgic for NYC's hot dog stands or $1 slices, this state's got hand-held flavor all it's own. Try out the "New York System Weiner" featuring veal and pork links topped with yellow mustard, celery salt, chopped onion, and a meat sauce. You might also spend an afternoon hunting for your next favorite pizza strip, a Rhode Island-style pizza with a thick tomato sauce and no cheese. For those excited for seafood, some local Rhode Island "stuffies" (stuffed quahog clams) might be your menu item of choice. No matter what you choose, you can wash it all down with the state drink: Coffee milk, a sugary coffee syrup added to milk to put a little kick into your calcium-rich beverage.
Getting a paycheck: For those who clock in by the hour, you'll be happy to know that the state minimum wage is on its way up to $15 an hour in the coming years. That said, Rhode Islanders make an average hourly wage of $28 an hour and those on salary make an average of about $33,000. The major industries in the state lean towards the maritime type, in defence shipbuilding and maritime products. However, biomedicine, cyber and data analytics are up there on the industry list as well. Billions of dollars are invested annually into transportation and tourism, too.
Cost of living: Sales tax in RI at 7%, which is higher than the NY state sales tax, but lower than those in certain NY municipalities (looking at you NYC with 8.875%). Interestingly, state income tax in Rhode Island is progressive and based on income level ranging from 3.75% to 5.99%. Median rent for residents of Little Rhody was just over $1,000 a month and median mortgage payments on homes were at about $1860 a month. For those who have enjoyed the public transportation options in NY, not to worry. RIPTA, the Rhode Island Public Transportation Authority, can take you where you need to go in their state-wide bus and trolley system. A full fare for 1 hour of unlimited rides will run you about $2.00 and a monthly pass costs $70.00. With the average commute time to work at about 25 minutes for Rhode Islanders, it's worth considering the public option. The state was recently ranked one of the worst places to drive in terms of the cost of owning a car, maintenance, and traffic. It ranked #1 in driving safety though!
History and culture: As one of the original colonies, founded by Roger Williams in 1636, Rhode Island has a long history to discover. To get you up to speed before setting foot on the land, you can check out the Rhode Island Historical Society's online history textbook! Once you've claimed your plot of land (or paid your first month's rent and security deposit), you can set sail to discover other historical nuggets and curiosities that the state has to offer. Motor up to Portsmouth to visit the Newport Car Museum if the art and history of motor vehicles gets your horsepower going. Lovers of science fiction and fantasy books may check out the favorite library and final resting place of author H.P. Lovecraft in Providence. There's also historical fun for the whole family. Take a visit to a 250 year-old farm-turned petting zoo at the Fantastic Umbrella Factory in Charlestown. For the gamers in the family, take a trip to the northern part of the state to visit Spring Lake Arcade – which claims to be the oldest penny arcade in the country.
On the beach: Though it's not an actual island, you won't have to search long to find your place in the sand. If you're bringing a board with you on the moving truck, you'll be happy to know that several beaches in the state boast surfable waves. You can hang ten with the locals at Narragansett Town Beach. If you're hoping to get lost in a maritime moment watching the fishing boats from the shore, you might be into checking out Salty Brine State Beach. For the Wes Anderson fans out there, you can recreate a beachy scene from the film Moonrise Kingdom on the beach at Fort Wetherill State Park in Jamestown. There's something for the not-so-land-lubbers out there as well: get acquainted with your undersea shark friends in Westerly at the Living Shark Museum.

"New York Knicks
Official Sponsor"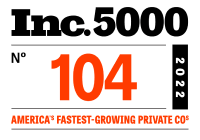 "USA #1 Mover"
"Voted NYC
Best Mover"

"The Mover
Who Cares" "Expert
NYC Movers"
From start to finish my move was a great experience. I immediately got a quote. The scheduling was easy, and they provided me with information regarding insurance coverage (and took care of the paperwork my building provided). The move itself went like clockwork. The movers arrived on time and texted me when they were on their way with an ETA to the delivery site. They moved everything up the 3 flights of stairs into my apartment quickly and safely. A great company that provides great service at very reasonable rates.
I was amazed how efficient the guys were. they sorted out my items to be removed and, went straight to work. We will definitely use A Piece of Cake multiple times in the future until, we officially make the BIG MOVE! THANKS FOR YOUR HELP....YES, IT WAS A PIECE OF CAKE! NO STRESS INVOLVED...JUST SWEET SERVINGS.....
Was very easy to call and set up a move. The price was good to. I had some mix-ups and needed to add items and even change the date, but they were able to easily accommodate. Day of the move the crew was super nice and professional. They quickly packed up the entire apartment with ease, I didn't really lift a finger. They made what is usually a stressful day pretty easy.
They came at zero hour after the moving company I initially hired and paid a deposit to canceled. I was freaking out about my move not happening at all but they did get this done and my stuff arrived more or less intact and accounted for. They handled changes and snafus gracefully and earned their money. Hopefully I won't be moving again for a long time but if I get forced into that again, I'll remember this experience.
They were awesome! They take everything apart and then re assemble for you.They wrap up your tvs and glass shit professionally. They take the legs off your couch so it fits through doors. Everything's wrapped until it's inside so it doesn't ruin the paint on your walls if they rub against them.Not even a wine glass was chipped.
Excellent moving company. I hired 2 men for 2 hours to complete 1 bedroom move. They arrived early, were extremely efficient, helpful, personable, strong, and careful. They finished the job with 45 min to spare. Everything went extremely smoothly. I would hire Piece of Cake again.
Nicholas and Giga made this moving experience an easy one, especially since I was moving alone. They were punctual, kind and very thoughtful. When we arrived to my apartment? They helped unwrap all the packing tape and set up my furniture and bed - something that would take probably days for me. They delivered excellent service and went beyond my expectations.
Jose and his team did a great job moving my husband and I. They arrived on time and were very organized. They were professional, courteous and moved us quickly. They wrapped our furniture very well. They took apart and put together our bed and sectional couch. We were very pleased and would recommend them.
Piece of Cake Moving was phenomenal to work with. From the initial sale, to the follow up, to the day of delivery. The moving crew themselves were a dream to work with. I honestly don't know how they managed to move everything we'd accumulated over the years in such a short (relatively) period of time. Will definitely use them again (in hopefully 7-8 years).
Great move with POC movers! I rented their pink bins which was an excellent choice, they provide plenty of packing paper, zip ties, and tags. My team arrived right at the start of their arrival window and quickly and safely packed all my bins and furniture into their truck. The team just as efficiently unloaded everything, leaving the bins in the labeled rooms and re assembling my bed frame. I definitely recommend renting their bins. I would definitely use Piece of Cake movers again and recommend them to a friend.
The movers were so professional, friendly and quick. They took such great care of my stuff. I happened to move on one of the hottest days of the year and felt so bad. They were gracious and so still worked quickly. Pls make sure you tip your movers good, they work hard and were really great!
I had made an appointment from another moving company that completely screwed me over the day of. I called every moving company in New York freaking out, and Piece of Cake was willing to come at 7pm to help me move, last minute. I genuinely don't know what I would have done if they didn't go out of their way to fit me in. Anytime in the future I will be using piece of cake moving! They boxed and unboxed so fast and efficiently, it was amazing!