Moving you from
New York to New Jersey
Your piece of cake move starts with a
free quote
Fill out the form below for a quick flat price quote
Top rated NYC movers across ALL review sites
Experienced in moving you from
NYC to New Jersey
Experienced in moving you from
NYC to New Jersey
It's one of the smallest states in America but New Jersey packs a punch as one of the most sought after places to live. Piece of Cake Moving & Storage moves New Yorkers across the Hudson River to New Jersey daily for reasons like more living space, lifestyle changes, work opportunities and community amenities.
Piece of Cake is a local expert on New Jersey moving requirements, such as traffic trends, highways, tollways and compliance. When choosing a mover for your tri-state move to the Garden State, we have the state and neighbourhood knowledge and experience.
Moving you to New Jersey and all of its major cities and towns
Popular New Jersey Moving destinations for Piece of Cake Moving & Storage customers include:
Asbury Park
Audubon
Bernards Township
Cape May
Clifton
Dover
Fairhaven
Glassboro
Glen Rock
Haddonfield
Heathcote
Jamesburg
Livingston
Monmouth Junction
Morristown
Mountain Lakes
New Providence
North Arlington
Parsippany Troy Hills
Passaic
Ridgewood
Short Hills
Springdale
Stratford
Upper Montclair
Our top moving tips when moving to New Jersey
Some of the benefits of moving to New Jersey include a healthy lifestyle, great schools, open outdoors spaces and no shortage of things to do. There are some other differences to be aware of before you move to New Jersey.
Traffic circles and traffic congestion. It's worth learning how to drive through traffic circles if you're coming from New York City where you don't have to navigate them. With such a large population in a relatively small area, increased traffic is to also be expected especially during peak periods.
You have 60 days to change your licence and vehicle registration to your new home state. Once you've unpacked and settled in, be sure to visit a motor vehicle agency (NJ MVC) with the right ID and pay your application or permit fees.
Weather extremes. New Jersey sees some harsh winters and hot, humid summers as well as marked variations between the northern and southern regions of the state. While all 141 miles of the Jersey Shore line make it a tourist destination in the warmer months it will give you loads of options when you want to hit the coast. If you're not a beach person, the Passaic River in Newark is an alternative for a boat ride or riverside walk.
Tax differences. You may have just purchased your new home and discovered property taxes in New Jersey are the highest in the country. But there are other variations including a raft of state tax increases it's worth asking your accountant about once you've settled in.
The classic side of Jersey. We all know about Atlantic City but what about historic spots that date back to George Washington and the Continental Army during the American Revolutionary War? Allaire, Basto, Millbrook VIllage and Clinton are great places to start exploring the state's rich history .
A great place for education and leading universities. Princeton is home to old time shopping villages, historic monuments and the Ivy League research University that's one of the oldest in the country. Rutgers University has multiple campuses in the area and is one of 5 in the state recognised in the QS World University Rankings.

"New York Knicks
Official Sponsor"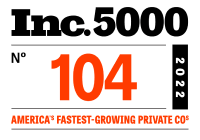 "USA #1 Mover"
"Voted NYC
Best Mover"

"The Mover
Who Cares" "Expert
NYC Movers"
The movers were so professional, friendly and quick. They took such great care of my stuff. I happened to move on one of the hottest days of the year and felt so bad. They were gracious and so still worked quickly. Pls make sure you tip your movers good, they work hard and were really great!
Great movers - highly recommend. On time, efficient, adaptable to schedule and item changes. Excellent and timely communications. Provided needed COI documents immediately for each building. Flat fee very fair versus other company quoting hourly rates which can be misleading.
We used Piece of Cake for two moves this month. What an amazing company! They were on time, had fair pricing and completed both moves with ease. The office staff is amazing and the customer service is great. What a breath of fresh air!
After my original moving company was continuously proving to be unorganized and unprofessional, I decided to switch to Piece of Cake and was not disappointed! They made moving from the city to a storage unit in NJ the most seamless moving experience and all with a smile on their face and very reasonable rate.
From start to finish my move was a great experience. I immediately got a quote. The scheduling was easy, and they provided me with information regarding insurance coverage (and took care of the paperwork my building provided). The move itself went like clockwork. The movers arrived on time and texted me when they were on their way with an ETA to the delivery site. They moved everything up the 3 flights of stairs into my apartment quickly and safely. A great company that provides great service at very reasonable rates.
I was amazed how efficient the guys were. they sorted out my items to be removed and, went straight to work. We will definitely use A Piece of Cake multiple times in the future until, we officially make the BIG MOVE! THANKS FOR YOUR HELP....YES, IT WAS A PIECE OF CAKE! NO STRESS INVOLVED...JUST SWEET SERVINGS.....
Was very easy to call and set up a move. The price was good to. I had some mix-ups and needed to add items and even change the date, but they were able to easily accommodate. Day of the move the crew was super nice and professional. They quickly packed up the entire apartment with ease, I didn't really lift a finger. They made what is usually a stressful day pretty easy.
They came at zero hour after the moving company I initially hired and paid a deposit to canceled. I was freaking out about my move not happening at all but they did get this done and my stuff arrived more or less intact and accounted for. They handled changes and snafus gracefully and earned their money. Hopefully I won't be moving again for a long time but if I get forced into that again, I'll remember this experience.
They were awesome! They take everything apart and then re assemble for you.They wrap up your tvs and glass shit professionally. They take the legs off your couch so it fits through doors. Everything's wrapped until it's inside so it doesn't ruin the paint on your walls if they rub against them.Not even a wine glass was chipped.
Nicholas and Giga made this moving experience an easy one, especially since I was moving alone. They were punctual, kind and very thoughtful. When we arrived to my apartment? They helped unwrap all the packing tape and set up my furniture and bed - something that would take probably days for me. They delivered excellent service and went beyond my expectations.
Excellent moving company. I hired 2 men for 2 hours to complete 1 bedroom move. They arrived early, were extremely efficient, helpful, personable, strong, and careful. They finished the job with 45 min to spare. Everything went extremely smoothly. I would hire Piece of Cake again.
Jose and his team did a great job moving my husband and I. They arrived on time and were very organized. They were professional, courteous and moved us quickly. They wrapped our furniture very well. They took apart and put together our bed and sectional couch. We were very pleased and would recommend them.