Experienced in moving you from
NY to Washington, DC
Experienced in moving you from
NY to Washington, DC
The nation's capital is known for big politics and iconic monuments, but there is much more to 'the District', in distinct neighbourhoods from historic Georgetown to the hip Shaw enclave.
It has an absence of the high rise buildings familiar to New York, but Washington DC shares some similarities like the millions of tourists year round and a strong visitor economy.
Piece of Cake Moving & Storage regularly moves New Yorkers to Washington DC, including professionals, families, students and couples.
Ask us about your interstate move to the nation's capital including our full range of affordable add on services such as packing, custom crating, storage and unpacking.
Moving you to
Washington

and all of its neighbourhoods

Piece of Cake Moving and Storage regularly moves customers to Washington DC, including all its major neighborhoods:
Adams Morgan
Anacostia
Atlas District
Capitol Hill
Cathedral Heights
Chevy Chase
Cleveland Park
Columbia Heights
Crestwood
Deanwood
Downtown
Dupont Circle
Embassy Row
Foggy Bottom
Friendship Heights
Kalorama
Le Droit Park
Logan Circle
NoMa
Northeast Washington
Penn Quarter
Shaw
Southwest Waterfront
Spring Valley
Tenleytown
U Street
West End
Woodley Park
Our top moving tips when moving to Washington, DC
Washington DC is a city full of history and culture. Aside from major landmarks like the Lincoln Memorial, highlights such as free museums and the National Cherry Spring Blossom Festival help attract millions of international visitors each year.
While it has thousands of government employees residing in its neighbourhoods, the District also has a robust private sector and a diverse population.
Other factors to consider when moving to the nation's capital include:
Local economy.

DC is the 6th largest metropolitan economy in the country. The top 4 sectors are professional services, government, tourism and education and health. 25% of workers are employed by the Federal Government and as all 3 branches of the government are based in DC, it attracts law firms, lobbying firms, industry groups, trade unions and not for profit organizations. Education employers include the National Defense University, Georgetown University and George Washington University. Diplomacy is also a strong sector with almost 200 embassies employing about 10,000 people while international organisations such as the World Bank and International Monetary Fund have bases there.

Cost of Living.

At 17% above the national average, living costs are not as high as Manhattan, but Washington DC is not a budget destination. The median rent for a studio apartment is $1300 but they easily climb above $2000 in high demand neighbourhoods. House prices are steadily climbing, food costs are above the national average and the tax system is also complex including high parking taxes and estate tax which some neighbouring states do not have. They also have state taxes in DC, but that debate is one for another time.

Population Growth.

Washington DC is less than a quarter of the size of NYC in land mass and it has a population of 706,000 people, which has grown each year since 2006. That's despite a high rate of regeneration and renewal in the capital's population as governments change and some residents move on to other cities.

Transportation.

DC has some of the longest commutes in the country with more than a third of people travelling more than 45 minutes to get to work each day. The capital's reputation for traffic congestion is well established, so if you intend to use a car or ride share service for commuting, give yourself a wide berth with timing. About 30% of residents use the Metro or bus system, but it's worth noting fares are based on the time of day and distance travelled, not the flat fee New Yorkers are used to. The people happiest with their commutes are cyclists and walkers in this pedestrian friendly city.

Culture & History.

Whether you want to explore your new home town or use it for a springboard for a getaway to hiking in West Virginia or the beach in Delaware you have an abundance of options. History is all around you in DC, from President Lincoln's Cottage to Old Town Alexandria. It's hard to go past events at the Kennedy Centre and free museums like the Smithsonian National Museum of Natural History and National Gallery of Art. DC's growing bar scene is lively in neighborhoods like U Street while legendary music venues like the 9:30 Club are still going strong.

"New York Knicks
Official Sponsor"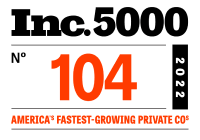 "USA #1 Mover"
"Voted NYC
Best Mover"

"The Mover
Who Cares" "Expert
NYC Movers"
This was, hands down, the best move that we have done. From start to finish, PoC was responsive, attentive, and efficient. We did an long distance move from NYC to DC and the team was excellent. We had a ton of stuff (and a lot of stairs) and they completed the move in less than 3 hours. They arrived exactly at the agreed upon time and unpack and set up our furniture in 2.5 hours. The service was beyond excellent. I highly recommend this company and the movers. A+++
From start to finish my move was a great experience. I immediately got a quote. The scheduling was easy, and they provided me with information regarding insurance coverage (and took care of the paperwork my building provided). The move itself went like clockwork. The movers arrived on time and texted me when they were on their way with an ETA to the delivery site. They moved everything up the 3 flights of stairs into my apartment quickly and safely. A great company that provides great service at very reasonable rates.
I was amazed how efficient the guys were. they sorted out my items to be removed and, went straight to work. We will definitely use A Piece of Cake multiple times in the future until, we officially make the BIG MOVE! THANKS FOR YOUR HELP....YES, IT WAS A PIECE OF CAKE! NO STRESS INVOLVED...JUST SWEET SERVINGS.....
Was very easy to call and set up a move. The price was good to. I had some mix-ups and needed to add items and even change the date, but they were able to easily accommodate. Day of the move the crew was super nice and professional. They quickly packed up the entire apartment with ease, I didn't really lift a finger. They made what is usually a stressful day pretty easy.
They came at zero hour after the moving company I initially hired and paid a deposit to canceled. I was freaking out about my move not happening at all but they did get this done and my stuff arrived more or less intact and accounted for. They handled changes and snafus gracefully and earned their money. Hopefully I won't be moving again for a long time but if I get forced into that again, I'll remember this experience.
They were awesome! They take everything apart and then re assemble for you.They wrap up your tvs and glass shit professionally. They take the legs off your couch so it fits through doors. Everything's wrapped until it's inside so it doesn't ruin the paint on your walls if they rub against them.Not even a wine glass was chipped.
Excellent moving company. I hired 2 men for 2 hours to complete 1 bedroom move. They arrived early, were extremely efficient, helpful, personable, strong, and careful. They finished the job with 45 min to spare. Everything went extremely smoothly. I would hire Piece of Cake again.
Nicholas and Giga made this moving experience an easy one, especially since I was moving alone. They were punctual, kind and very thoughtful. When we arrived to my apartment? They helped unwrap all the packing tape and set up my furniture and bed - something that would take probably days for me. They delivered excellent service and went beyond my expectations.
Jose and his team did a great job moving my husband and I. They arrived on time and were very organized. They were professional, courteous and moved us quickly. They wrapped our furniture very well. They took apart and put together our bed and sectional couch. We were very pleased and would recommend them.
Piece of Cake Moving was phenomenal to work with. From the initial sale, to the follow up, to the day of delivery. The moving crew themselves were a dream to work with. I honestly don't know how they managed to move everything we'd accumulated over the years in such a short (relatively) period of time. Will definitely use them again (in hopefully 7-8 years).
Great move with POC movers! I rented their pink bins which was an excellent choice, they provide plenty of packing paper, zip ties, and tags. My team arrived right at the start of their arrival window and quickly and safely packed all my bins and furniture into their truck. The team just as efficiently unloaded everything, leaving the bins in the labeled rooms and re assembling my bed frame. I definitely recommend renting their bins. I would definitely use Piece of Cake movers again and recommend them to a friend.
The movers were so professional, friendly and quick. They took such great care of my stuff. I happened to move on one of the hottest days of the year and felt so bad. They were gracious and so still worked quickly. Pls make sure you tip your movers good, they work hard and were really great!