Moving you from
New York to Maryland
Your piece of cake move starts with a
free quote
Fill out the form below for a quick flat price quote
Experienced in moving you from
NY to Maryland
Experienced in moving you from
NY to Maryland
As someone who's lived in the "center of the world" (NYC), you're likely to appreciate Maryland's nickname: "America in Miniature." It's in reference to its topographical variety — in just over 10,000 square miles, it teems with sandy dunes, coastline, marshlands, forests, and mountains. While the state has boundless natural beauty, it certainly doesn't lack diversity or metropolitan flair. As a new resident, you can have the best of both worlds and enjoy exploring it all!
For your move to Maryland, Piece of Cake Moving and Storage can provide expert assistance to ensure a smooth and stress-free relocation. As East Coast moving professionals, we regularly move New Yorkers — professionals, couples, families, and students — to all parts of the state. You can decide how much help you need, be it to supply moving boxes or renting plastic moving bins, expertly securing your valuables for safekeeping in transit, or go full-service with our Platinum Packing Experience. Working with us means you can put the "merry" into Maryland without delay.
Moving you to
Maryland

and all of its major cities and towns

Piece of Cake Moving and Storage moves New Yorkers to all the cities and towns in the Maryland. They include major centers such as:
Annapolis
Baltimore
Bel Air
Beltsville
Bethesda
Bowie
Capitol Heights
Catonsville
Chestertown
Chevy Chase
Cockeysville
College Park
Crofton
Dundalk
Elkridge
Elkton
Fort Washington
Frederick
Gaithersburg
Germantown
Glen Burnie
Hagerstown
Havre de Grace
Hyattsville
La Plata
Lanham
Leonardtown
Maryland City
Mechanicsville
North East
Ocean City
Odenton
Olney
Owings Mills
Oxon Hill
Pikesville
Potomac
Prince Frederick
Reisterstown
Rockville
Salisbury
Severna Park
Silver Spring
Takoma Park
Temple Hills
Towson
Upper Marlboro
White Marsh
Our top moving tips when moving to Maryland
Much like NYC, you'll experience all four seasons in Maryland. However, the state contains three different climate regions that vary in weather conditions based on location.
Eastern Maryland is a humid subtropical climate that results in hot, humid summers, but milder winters. Western Maryland is in a humid continental zone, with hot summers and more frigid winters. The Piedmont region is in between these two climate zones. The winters aren't as severe, but the summer's will get hot and sticky. Considering the state as a whole, higher temps in July are in the mid-80s Fahrenheit (F) on average. In the midst of winter in January, the average temp is within the 20 F range.
You won't be weathering the weather alone though. About 6.1 million Marylanders will be bundling up or sweating it out alongside you. To compliment this climate knowledge, you may also be interested in a few other tidbits about living in Maryland:
Natural attractions: One of the biggest claims to the Maryland landscape is the Chesapeake Bay, a key part of the state's economy along the eastern part of the state. It spans 200 miles along the state as the third largest estuary in the world. You'll be delighted by its coves, beaches, islands, marshes, and creeks. One park to visit along the Bay is Calvert Cliffs State Park, featuring 13 miles of trails, beaches, and prehistoric fossils. Moving inland a bit further, the state boasts 2.6 million acres of forest land — almost half of the state (41%) is covered in trees! To take in the forest and the state's mountain ranges, you may want to plan a visit to Harpers Ferry National Park to traipse around the Blue Ridge Mountains or set foot on Maryland's stretch of the Appalachian Trail. If you'd rather cruise around and take the scenic route to take in the landscapes, a road trip on Maryland's Scenic Byways may be in order. And don't forget to make a stop to get an incredible view of the underwater fauna at the National Aquarium in Baltimore.
Cost of living: When compared to the national average, the cost of living in Maryland comes in a little higher. One of the major contributors to the overall cost is housing and the price can vary quite a bit depending on where in the state you plan to call home. For instance, the median house cost will be different between cities. For instance, in Bethesda, you may be looking at $899k; in Annapolis, it'll be closer to $527k; and in Baltimore, prices may be around $210k. The average home value statewide is just below $400k, which is at a 12% increase over the past year. Prospective homeowners will also want to know that property tax is on the higher end in Maryland at 1.09% In some of the major cities, monthly rent for one-bedroom apartment may range from an average of $1,400 (Baltimore) to $2,520 (Bethesda). No matter what type of dwelling you'll call your home, you'll be happy to know that sales tax is only collected at the state level. So you can add 6% to taxable goods you buy and 9% to alcohol purchases.
A Taste of the Local Seasoning: Before even setting foot within the state bounds, you may already be familiar with a legendary Maryland delicacy: blue crabs. This bounty of the Chesapeake Bay and species native to the Atlantic coast is prized for its tender meat and delicate flavor. To marry flavors like a Marylander, you're going to want to sprinkle your crab order liberally with Old Bay Seasoning. If crabs aren't your thing, no need to fret. Check for the famed seasoning on other favorites like french fries, popcorn, or Maryland beer producer Flying Dog Brewery's Dead Rise Ale. As a local, you might also want to become acquainted with another libation: National Bohemian. Called "Natty Boh" to those in the know, it's a favorite brew out of Baltimore (home of the first six pack!). If at the end of the meal you have to make the important choice between cookies or cake, Maryland's got you covered. The iconic Berger Cookie may be a great choice, marrying the handheld goodness of a cake-like cookie with chocolate fudge. If cake is calling your name however, consider ordering the official state dessert: Smith Island Cake. It's traditionally made with 8 to 10 layers of yellow cake and sandwiched with chocolate frosting. Anyway you slice it, this state has some great eats.
Key industries and employment: For the job seekers who will be relocating to the great state of Maryland, you'll be happy to know that the median household income ($94,384) and personal income ($66799) are both above the national average. Unemployment is at 5.4% and is on the higher end nationally. However, you may find gainful employment in one of the state's key industries: Life Sciences, IT & Cybersecurity, Advanced Manufacturing, Military & Federal, Aerospace & Defense, Financial Services, Energy & Sustainability, and Agribusiness. Several of the top employers in the state are associated with university systems, including Johns Hopkins Medicine, University System of Maryland, and the University of Maryland Medical Center. Other large employers are leaders in aerospace and defense, including Lockheed Martin and Northrup Grumman.

Raising Children & Education:

Maryland is ranked #20 nationally as one of the best places to raise a family. It ranks even higher (#10 in the U.S.) for affordability, education, and childcare services specifically. Along with all that the state has to offer learning from the state's history and natural resources, those relocating with children will be pleased with the educational opportunities in terms of schools. Maryland's public school system was ranked #6 overall nationally and #4 in terms of safety. For those degree seekers in the family, there are also a number of notable institutes of higher education including Johns Hopkins University (#9 nationally) and Loyola University (#4 in regional universities north) in Baltimore; University of Maryland, College Park (#59 nationally); and the United States Naval Academy (#6 nationally among liberal arts colleges) in Annapolis.

"New York Knicks
Official Sponsor"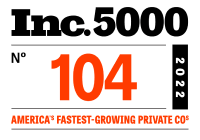 "USA #1 Mover"
"Voted NYC
Best Mover"

"The Mover
Who Cares" "Expert
NYC Movers"
Easiest moving experience ever. I had packed all my boxes myself, and the two guys came and loaded everything in 45 or so minutes. They wrapped my paintings and all of my fragile items and desk that I forgot to include in my inventory. The guys were very efficient, polite, and professional. They drove my belongings from NYC to Maryland and unpacked everything, and my parents had only good things to say of their experience with them as well. I will recommend Piece of Cake moving to friends & family!
From start to finish my move was a great experience. I immediately got a quote. The scheduling was easy, and they provided me with information regarding insurance coverage (and took care of the paperwork my building provided). The move itself went like clockwork. The movers arrived on time and texted me when they were on their way with an ETA to the delivery site. They moved everything up the 3 flights of stairs into my apartment quickly and safely. A great company that provides great service at very reasonable rates.
I was amazed how efficient the guys were. they sorted out my items to be removed and, went straight to work. We will definitely use A Piece of Cake multiple times in the future until, we officially make the BIG MOVE! THANKS FOR YOUR HELP....YES, IT WAS A PIECE OF CAKE! NO STRESS INVOLVED...JUST SWEET SERVINGS.....
Was very easy to call and set up a move. The price was good to. I had some mix-ups and needed to add items and even change the date, but they were able to easily accommodate. Day of the move the crew was super nice and professional. They quickly packed up the entire apartment with ease, I didn't really lift a finger. They made what is usually a stressful day pretty easy.
They came at zero hour after the moving company I initially hired and paid a deposit to canceled. I was freaking out about my move not happening at all but they did get this done and my stuff arrived more or less intact and accounted for. They handled changes and snafus gracefully and earned their money. Hopefully I won't be moving again for a long time but if I get forced into that again, I'll remember this experience.
They were awesome! They take everything apart and then re assemble for you.They wrap up your tvs and glass shit professionally. They take the legs off your couch so it fits through doors. Everything's wrapped until it's inside so it doesn't ruin the paint on your walls if they rub against them.Not even a wine glass was chipped.
Excellent moving company. I hired 2 men for 2 hours to complete 1 bedroom move. They arrived early, were extremely efficient, helpful, personable, strong, and careful. They finished the job with 45 min to spare. Everything went extremely smoothly. I would hire Piece of Cake again.
Nicholas and Giga made this moving experience an easy one, especially since I was moving alone. They were punctual, kind and very thoughtful. When we arrived to my apartment? They helped unwrap all the packing tape and set up my furniture and bed - something that would take probably days for me. They delivered excellent service and went beyond my expectations.
Jose and his team did a great job moving my husband and I. They arrived on time and were very organized. They were professional, courteous and moved us quickly. They wrapped our furniture very well. They took apart and put together our bed and sectional couch. We were very pleased and would recommend them.
Piece of Cake Moving was phenomenal to work with. From the initial sale, to the follow up, to the day of delivery. The moving crew themselves were a dream to work with. I honestly don't know how they managed to move everything we'd accumulated over the years in such a short (relatively) period of time. Will definitely use them again (in hopefully 7-8 years).
Great move with POC movers! I rented their pink bins which was an excellent choice, they provide plenty of packing paper, zip ties, and tags. My team arrived right at the start of their arrival window and quickly and safely packed all my bins and furniture into their truck. The team just as efficiently unloaded everything, leaving the bins in the labeled rooms and re assembling my bed frame. I definitely recommend renting their bins. I would definitely use Piece of Cake movers again and recommend them to a friend.
The movers were so professional, friendly and quick. They took such great care of my stuff. I happened to move on one of the hottest days of the year and felt so bad. They were gracious and so still worked quickly. Pls make sure you tip your movers good, they work hard and were really great!