Moving you from
New York to South Carolina
Your piece of cake move starts with a
free quote
Fill out the form below for a quick flat price quote
Experienced in moving you to South Carolina
Experienced in moving you to South Carolina
It's wise to be ready for a change of pace as you move from NYC to South Carolina. Trading in the bustling city sidewalks and subway rides for sitting porchside with a sweet tea will be a welcome change for many who move to SC. While living may be more relaxed, this state has plenty of southern hospitality to spare and as well as incredible beaches, history, gardens, and famous barbeque to keep you happy in your new home.
Piece of Cake Moving and Storage can make a great relocation partner to support your move down south. We're no stranger to moving New Yorkers of all types long distances, including couples, families, professionals, students, to all parts of South Carolina. Our 5-star services will take you from getting moving boxes, to packing, to unpacking, to storage options (if needed) and everything in between. Work with us and you'll be overheard saying "Bless your heart!" at a neighborhood cookout in no time.
Moving you to South Carolina and all of its major cities and towns
Piece of Cake Moving and Storage moves New Yorkers to all localities within the Palmetto State, including:
Aiken
Anderson
Beaufort
Berea
Bluffton
Boiling Springs
Charleston
Clemson
Columbia
Conway
Easley
Florence
Fort Mill
Gaffney
Gantt
Garden City
Goose Creek
Greenville
Greenwood
Greer
Hilton Head Island
James Island
Lake Wylie
Lexington
Little River
Mauldin
Moncks Corner
Mount Pleasant
Myrtle Beach
Newberry
North Augusta
North Charleston
North Myrtle Beach
Oak Grove
Orangeburg
Parker
Port Royal
Red Bank
Red Hill
Rock Hill
Seven Oaks
Simpsonville
Spartanburg
Summerville
Taylors
Tega Cay
Wade Hampton
West Columbia
Our top moving tips when moving to South Carolina
If you'd rather trade in your NY winters for hotter temps, you're in luck. The climate in South Carolina is a humid and subtropical one with long, hot summers and shorter, milder winters. On average, there's about 49 inches of precipitation per year, mostly as rain. Snow is a rare event and can occur within the mountain regions. This means you'll definitely want to pack your hot weather gear and reconsider if you need as much winter clothing to take with you.
Whether on land or in the water, you'll be weathering the terrain with about 5.2 million South Carolinians — and many more tourists. As you prepare to stay cool during your relocation, you may also want to take a moment to learn what else the state has in store for you:
Key Industries and Job Market: If you or those moving with you will be on the job hunt after relocating, you'll likely be interested in what industries keep SC going. Some of the top industries in the state include Advanced Manufacturing; Aerospace; Agribusiness; Automotive; Distribution & Logistics; Electric Vehicles; and Life Sciences. Knowing this info may help you cross-reference your skillset with available jobs and the top employers in the area. Speaking of which, some of the biggest employers in the state with local headquarters include Michelin (tire company); Schaeffler Group (automotive and industrial sector supplier); Cryovac (food packaging); and Sonoco (packaging). As you're comparing notes with any previous employment and income in NYC, it's good to note that the median household income is around $54,864. And, the state is currently reporting a 3.5% unemployment rate, which is slightly lower than both the national average and New York State. Some additional good news: about 2.3 million South Carolinians have gainful employment at the moment.
Sites to see and things to do: While there's always something going on in NYC, you'll be happy to know that SC has got it going on as well — with a little something for everyone. If you or your loved ones are into bird watching, the Audubon Society notes that there are more than 430 species of the winged ones in the state (with more than 40 important bird areas to check out), from the Northern Gannet to the Common Raven. Maybe what you'd rather see fly far is a golf ball. In that case, you're in for a treat because SC is a golfer's paradise. There's plenty in the state, but the Myrtle Beach area boasts around 90 courses for your putting pleasure. Civil War buffs or those who appreciate history may want to make a special trip out to Fort Sumter in the Charleston Harbor; it's the site of the first shot that started the American Civil War on April 12, 1861. If shoots are more your style than shots, you can check out all the fresh blooms featured at some of the state's amazing gardens. One such location is Magnolia Plantation, the oldest public garden in the US that's been open since 1870. You might also check out Clemson University's South Carolina Botanical Gardens. There among the 295 acres, you'll find landscapes filled with flora that is native to SC. In addition to the nature trails and pathways, the location is the site of a number of events from children's nature classes to plant sales.

SC barbeque and other flavors:

Donned the name of The Birthplace of Barbeque, this state's claim to fame is its famous mustard-based sauce (but there are also other sauces available). Slow and low is the way to go to cook the favored BBQ meat: pulled pork. And if you really want to get a taste of SC BBQ, there are several state BBQ trails you can complete to get a well rounded saucy experience. What else is on the menu in the area? If you've had your fill of pork, you might find yourself leaning into the oyster roast options popular along the Low Country (along the SC coast). If oysters really ring your bell, then you might join your fellow residents at the annual South Carolina Oyster Festival in Columbia, SC. Perhaps you'd rather try Frogmore Stew instead. It's a plate of freshly boiled corn and shrimp, with other tasty ingredients added like sausage or potatoes (but not actual frogs). You might also find some hush puppies — a fried cornmeal dumpling — alongside your meal, which are said to be some of the best you'll find in the country. Again, like many southerners, you may decide to wash it all down with a glass of sweet tea. But what you may not have known is that this beverage has its origins in Summerville, SC.
Bodies of water: There's plenty on land to explore in the state (which include the Appalachian, Blue Ridge, and Saluda Mountain ranges), but the proximity to water is a real state gem. You may have already been familiar with Myrtle Beach, which stretches for 60 miles down the SC coast. It's a popular tourist destination with plenty of shopping and attractions. But, you'd be remiss to not consider some of the other beachfronts. Perhaps you'll want to try out some paddleboarding, kayaking, or fishing at Folly Beach or Kiawah Island. Many of the same amenities can also be found at Hilton Head Island, though it also includes some unique offerings such as helicopter rides to see the landscape from great heights and adventure tours to commune with the surrounding wildlife. If you're not beach-bound, you can still enjoy the water in nearby lakes, creeks, and swimming holes such as Lake Jocassee in Devils Fork State Park or Shem Creek in Mount Pleasant, SC.
Cost of living: Not only will the pace of your day-to-day change, but the cost of living will as well. South Carolina's cost of living is lower than the national average. Whereas housing may have been one of your biggest costs in NYC, it's significantly lower overall in this state. Those looking to purchase a home are currently looking at a median sale price of $323,700 which has been on the rise in the past year. And, if you do purchase, SC property taxes are among the cheapest in the country at 0.58%. Those planning to rent can expect that the average monthly cost will vary from city to city. For instance, in Charleston you'll find the average rent to be around $1,720. In Columbia, it's a bit lower at $1,270 and in Mount Pleasant, you're looking at a monthly cost of about $1,869. Still, they're lower than many neighborhoods within the five boroughs. When it comes to how you're taxed on your income and purchases, you'll be looking at a state individual income tax rate that ranges from 0% to 7% on taxable income. State sales and use tax is 6%, and local municipalities and counties will impose an additional tax on top of that. Another cost you'll want to keep in mind is transportation. Public transportation, largely by bus, is offered within specific counties and for certain populations. It's worth checking out if the available services meet your needs and budget.

"New York Knicks
Official Sponsor"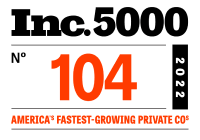 "USA #1 Mover"
"Voted NYC
Best Mover"

"The Mover
Who Cares" "Expert
NYC Movers"
From start to finish my move was a great experience. I immediately got a quote. The scheduling was easy, and they provided me with information regarding insurance coverage (and took care of the paperwork my building provided). The move itself went like clockwork. The movers arrived on time and texted me when they were on their way with an ETA to the delivery site. They moved everything up the 3 flights of stairs into my apartment quickly and safely. A great company that provides great service at very reasonable rates.
I was amazed how efficient the guys were. they sorted out my items to be removed and, went straight to work. We will definitely use A Piece of Cake multiple times in the future until, we officially make the BIG MOVE! THANKS FOR YOUR HELP....YES, IT WAS A PIECE OF CAKE! NO STRESS INVOLVED...JUST SWEET SERVINGS.....
Was very easy to call and set up a move. The price was good to. I had some mix-ups and needed to add items and even change the date, but they were able to easily accommodate. Day of the move the crew was super nice and professional. They quickly packed up the entire apartment with ease, I didn't really lift a finger. They made what is usually a stressful day pretty easy.
They came at zero hour after the moving company I initially hired and paid a deposit to canceled. I was freaking out about my move not happening at all but they did get this done and my stuff arrived more or less intact and accounted for. They handled changes and snafus gracefully and earned their money. Hopefully I won't be moving again for a long time but if I get forced into that again, I'll remember this experience.
They were awesome! They take everything apart and then re assemble for you.They wrap up your tvs and glass shit professionally. They take the legs off your couch so it fits through doors. Everything's wrapped until it's inside so it doesn't ruin the paint on your walls if they rub against them.Not even a wine glass was chipped.
Excellent moving company. I hired 2 men for 2 hours to complete 1 bedroom move. They arrived early, were extremely efficient, helpful, personable, strong, and careful. They finished the job with 45 min to spare. Everything went extremely smoothly. I would hire Piece of Cake again.
Nicholas and Giga made this moving experience an easy one, especially since I was moving alone. They were punctual, kind and very thoughtful. When we arrived to my apartment? They helped unwrap all the packing tape and set up my furniture and bed - something that would take probably days for me. They delivered excellent service and went beyond my expectations.
Jose and his team did a great job moving my husband and I. They arrived on time and were very organized. They were professional, courteous and moved us quickly. They wrapped our furniture very well. They took apart and put together our bed and sectional couch. We were very pleased and would recommend them.
Piece of Cake Moving was phenomenal to work with. From the initial sale, to the follow up, to the day of delivery. The moving crew themselves were a dream to work with. I honestly don't know how they managed to move everything we'd accumulated over the years in such a short (relatively) period of time. Will definitely use them again (in hopefully 7-8 years).
Great move with POC movers! I rented their pink bins which was an excellent choice, they provide plenty of packing paper, zip ties, and tags. My team arrived right at the start of their arrival window and quickly and safely packed all my bins and furniture into their truck. The team just as efficiently unloaded everything, leaving the bins in the labeled rooms and re assembling my bed frame. I definitely recommend renting their bins. I would definitely use Piece of Cake movers again and recommend them to a friend.
The movers were so professional, friendly and quick. They took such great care of my stuff. I happened to move on one of the hottest days of the year and felt so bad. They were gracious and so still worked quickly. Pls make sure you tip your movers good, they work hard and were really great!
I had made an appointment from another moving company that completely screwed me over the day of. I called every moving company in New York freaking out, and Piece of Cake was willing to come at 7pm to help me move, last minute. I genuinely don't know what I would have done if they didn't go out of their way to fit me in. Anytime in the future I will be using piece of cake moving! They boxed and unboxed so fast and efficiently, it was amazing!