Wingate Movers
Brooklyn Moving Experts
Your piece of cake move starts with a
free quote
Fill out the form below for a quick flat price quote
What was once more of an agricultural part of the borough (previously called Pigtown), Wingate was renamed in the early 2000s after many new residents started flooding into Brooklyn. With easy access to other parts of NYC, you get to choose the vibe you're looking for when commuting to and from this diverse and largely residential neighborhood. All this to say, if you want all the cachet of a Brooklyn address without the same hustle and bustle going on in the rest of the city, Wingate may be just the right place for you.
Some people feel like Goldilocks trying to find the spot that's just right for them in NYC — let alone the best movers to hire to get them there! The good news is that Piece of Cake Moving and Storage can get you moving with as little or as much help as you need to get you where you're going. Only need moving boxes? We've got them and will deliver them to your door. Need to be fully hands-off for your relocation? Hire us for a Platinum Packing Experience and we'll pack and unpack all your belongings for a stress-free move. Big or small, we can help you move it all and we're just one phone call away.
Moving you to Wingate and all of its zip codes and major thoroughfares
PFC Rayshawn S. Johnson Way
Our top Wingate Moving Tips
Located in the north-central part of Brooklyn, Wingate is sometimes considered part of East Flatbush (to the south), Prospect Lefferts Gardens (to the west), and Crown Heights (to the north and east). But, there are more defined bounds that are generally recognized within the area. You'll find it tops out at Empire Boulevard to the north and the southern border runs along Winthrop Street. East to West, the neighborhood stretches from Troy Avenue to New York Avenue.
To know a bit more about what makes this neighborhood stand apart, it may be wise for a new resident to understand what to expect when moving to Wingate. Here's a few details we think are key to know:
It's got a little bit of everything. This pocket of suburbia in the major metropolis of NYC is something to behold. Wingate really does have a number of the amenities you may be looking for within a new neighborhood. Those relocating with children will be happy to know there are about 17 schools within its bounds. After school lets out, there's several green spaces that you and your family can get some play time in. Run a few laps around the track or skip around the playground with your little ones at Wingate Park. Or, if playing ball is more your speed, make a day of it playing baseball, handball, or basketball at Hamilton Metz Field. When the weather gets too cold or you need specific equipment, there's also a number of gyms and even a dance studio in your 'hood. Afterwards, you can take a time out from all the fun and grab a java and a snack at a cute local coffee shop, like Brooklyn Artisan Bakehouse.

Getting around.

Within the neighborhood, many residents agree that it's pretty walkable. They report that there are a lot of sidewalks to traverse on foot safely and even 80% say that there are grocery stores that are withing walking distance. If you plan on breaking out of your suburban-like cocoon to get a taste of what the rest of the city has to offer, you'll be pleased to know that Manhattan is just over a half an hour commute from where you'll call home. Don't worry if you won't have a car though, Wingate offers access to several MTA subway lines and express buses. For instance, walk west of New York Avenue to Nostrand Avenue and catch the 2 subway train to Manhattan. You'll be in Battery Park (at the southern tip of the island) in under an hour. The B12 bus also runs within the neighborhood to get you where you need to go. More great news? Taking these public transit options will only run you $2.75 for a one-way ride, so you can spend more of your money enjoying NYC.
The cost of housing. You'll find properties of all types in Wingate, from single family homes and co-ops to townhomes and apartments. About a quarter of neighborhood residents own their homes. If you plan to be among them, you'll be looking at a median sale price of $725K. In Brooklyn overall, the median home sale price is $818K, so you're likely to find a home here that's a bit more affordable than other parts of the borough. The majority of Wingate residents rent their homes. For those looking for the perfect apartment, you'll be looking at a per month cost of about $1,700 to $4,350. While it may be in line with the rent in other parts of the city, it may all be about what fits best for you overall — a "just outside the city" feel without having to leave the city.

"New York Knicks
Official Sponsor"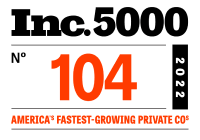 "USA #1 Mover"
"Voted NYC
Best Mover"

"The Mover
Who Cares" "Expert
NYC Movers"
From start to finish my move was a great experience. I immediately got a quote. The scheduling was easy, and they provided me with information regarding insurance coverage (and took care of the paperwork my building provided). The move itself went like clockwork. The movers arrived on time and texted me when they were on their way with an ETA to the delivery site. They moved everything up the 3 flights of stairs into my apartment quickly and safely. A great company that provides great service at very reasonable rates.
They were awesome! They take everything apart and then re assemble for you.They wrap up your tvs and glass shit professionally. They take the legs off your couch so it fits through doors. Everything's wrapped until it's inside so it doesn't ruin the paint on your walls if they rub against them.Not even a wine glass was chipped.
They came at zero hour after the moving company I initially hired and paid a deposit to canceled. I was freaking out about my move not happening at all but they did get this done and my stuff arrived more or less intact and accounted for. They handled changes and snafus gracefully and earned their money. Hopefully I won't be moving again for a long time but if I get forced into that again, I'll remember this experience.
Was very easy to call and set up a move. The price was good to. I had some mix-ups and needed to add items and even change the date, but they were able to easily accommodate. Day of the move the crew was super nice and professional. They quickly packed up the entire apartment with ease, I didn't really lift a finger. They made what is usually a stressful day pretty easy.
I was amazed how efficient the guys were. they sorted out my items to be removed and, went straight to work. We will definitely use A Piece of Cake multiple times in the future until, we officially make the BIG MOVE! THANKS FOR YOUR HELP....YES, IT WAS A PIECE OF CAKE! NO STRESS INVOLVED...JUST SWEET SERVINGS.....
Piece of Cake Moving was phenomenal to work with. From the initial sale, to the follow up, to the day of delivery. The moving crew themselves were a dream to work with. I honestly don't know how they managed to move everything we'd accumulated over the years in such a short (relatively) period of time. Will definitely use them again (in hopefully 7-8 years).
Jose and his team did a great job moving my husband and I. They arrived on time and were very organized. They were professional, courteous and moved us quickly. They wrapped our furniture very well. They took apart and put together our bed and sectional couch. We were very pleased and would recommend them.
Nicholas and Giga made this moving experience an easy one, especially since I was moving alone. They were punctual, kind and very thoughtful. When we arrived to my apartment? They helped unwrap all the packing tape and set up my furniture and bed - something that would take probably days for me. They delivered excellent service and went beyond my expectations.
Excellent moving company. I hired 2 men for 2 hours to complete 1 bedroom move. They arrived early, were extremely efficient, helpful, personable, strong, and careful. They finished the job with 45 min to spare. Everything went extremely smoothly. I would hire Piece of Cake again.
Great move with POC movers! I rented their pink bins which was an excellent choice, they provide plenty of packing paper, zip ties, and tags. My team arrived right at the start of their arrival window and quickly and safely packed all my bins and furniture into their truck. The team just as efficiently unloaded everything, leaving the bins in the labeled rooms and re assembling my bed frame. I definitely recommend renting their bins. I would definitely use Piece of Cake movers again and recommend them to a friend.
The movers were so professional, friendly and quick. They took such great care of my stuff. I happened to move on one of the hottest days of the year and felt so bad. They were gracious and so still worked quickly. Pls make sure you tip your movers good, they work hard and were really great!
I had made an appointment from another moving company that completely screwed me over the day of. I called every moving company in New York freaking out, and Piece of Cake was willing to come at 7pm to help me move, last minute. I genuinely don't know what I would have done if they didn't go out of their way to fit me in. Anytime in the future I will be using piece of cake moving! They boxed and unboxed so fast and efficiently, it was amazing!