Park Slope
Moving Experts
Your piece of cake move starts with a
free quote
Fill out the form below for a quick flat price quote
Experienced
Park Slope, Brooklyn Movers
Experienced
Park Slope, Brooklyn Movers
If you're planning on a move to Brooklyn with little ones, Park Slope is likely on your list to check out. Moving here means you can have the family-friendly feel with quaint brownstone-lined streets while also still enjoying the hip scene that the borough is known for. With its nearby greenspaces, cultural institutions, and cute restaurants and shops, you and your loved ones will find new things to explore and enjoy in the area for years to come.
When it comes to handling your move, Piece of Cake Moving and Storage has the knowledge and expertise to make your move a breeze. As NYC moving experts headquartered in Brooklyn, we regularly move seasoned and new NYC residents to Park Slope and throughout the borough. We can provide as little or as much assistance as you need, with highly-rated services that range between moving supplies, custom crating, packing and unpacking, and even storage options. Working with us means your relocation process can be as easy as a walk in the park.
Moving you to
Park Slope

and all of its hotspot locations

Piece of Cake Moving and Storage is a local expert on every tight corner and thoroughfare in the neighborhood including:
Our top Park Slope moving tips
What's in a name? For Park Slope, it's simple; it's located along the western slope of Brooklyn's Prospect Park — the borough's answer to Manhattan's Central Park.
The remaining bounds of the neighborhood include Flatbush Avenue to the north, 4th Avenue to the west, and Prospect Expressway to the south.
Plenty of people, families, singles, and young professionals flock here for proximity to all that the park and surrounding areas offer (including free summer concerts and a Smorgusburg location). However, there's even more in store for those who relocate here, including:
Peripheral greenspaces. In addition to the crown jewel of Prospect Park, there are also several smaller parks to be found in the neighborhood. Detective Joseph Mayrose Park around the Prospect Expressway is a leisurely hangout for locals. Washington Park off of 4th Avenue on the western side of the neighborhood is a sizable greenspace that includes a skatepark, dog run, and the Old Stone House. The house is a reconstruction of a Dutch farmer's home that serves as an educational center for Brooklyn history and the American Revolutionary War. J.J. Byrne Playground is also right next door, so there's plenty of recreation to be had for residents of all ages.
A night out. Don't let the stroller-friendly sidewalks and suburban feel fool you. There's plenty to be enjoyed in an evening on the town in Park Slope. If a libation sounds like it'd hit the spot, there's a watering hole here for all sorts. Vibe off of the vintage decor and pinball at Skylark while enjoying a cocktail. Catch a live performance at the cozy French bar Barbes. Or, pull up a seat and order a pint from one of the 28 rotating beer and cider varieties on tap at The Owl Farm. Whether you're starting your evening with a drink or ending it with one, perhaps you'll also consider taking in an indie film or big budget blockbuster screening at Nighthawk Cinema's Prospect Park location. As an alternative, Union Hall is a great place for a few rounds of bocce ball before catching a comedy show or getting into some songs at karaoke night!
Cultural amenities. This part of Brooklyn is no stranger to celebrating art. One of the area's biggest institutions is the Brooklyn Museum. As one of the largest and oldest museums in the country, its permanent collection is home to thousands of objects and regularly has exciting new exhibitions to enjoy. Be still your heart in springtime as you'll be within a short distance of the breathtaking cherry blossoms in bloom at the Brooklyn Botanic Garden. You can even check out their website's Cherrywatch to plan your visit (and find new flora to fawn over at other times of the year). For performances of all types, keeping a regular watch of the calendar at Brooklyn Academy of Music will likely broaden your theater, film, opera, and dance horizons.
Cost of living. Park Slope is a desirable place to live for families and singles alike, offering a laid-back vibe in a major metropolitan area. While housing isn't the most expensive in the borough, it isn't the cheapest either. A one-bedroom in the neighborhood has an average monthly rent of $3,650, which has been on the rise in the past year. If you're in the market for more than 2 bedrooms, you may be looking at closer to $4,000 a month. What you may not save in housing costs, you could save in time when it comes to commuting in and out of the neighborhood as there are many easily accessible subway trains nearby.
Schools and kid-friendly features. This neighborhood is known for having a number of highly-regarded private and public schools, which is great for young families. Beyond classroom learning, there are many ways young residents can engage with the area, new ideas, and have a little fun while doing it. Enroll your children in an artistic endeavor at the Brooklyn Arts Exchange where the focus is on the intersection of education, art, and social justice. Along those lines, the Brooklyn Center for Ethical Culture emphasizes individual growth and social change in their educational programs for all ages. Offering sessions after school, during the summer, and sometimes during holidays, signing up your child to explore at The Tiny Scientist may be a great way to develop their curiosity about the natural world.

"New York Knicks
Official Sponsor"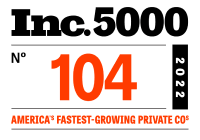 "USA #1 Mover"
"Voted NYC
Best Mover"

"The Mover
Who Cares" "Expert
NYC Movers"
From start to finish my move was a great experience. I immediately got a quote. The scheduling was easy, and they provided me with information regarding insurance coverage (and took care of the paperwork my building provided). The move itself went like clockwork. The movers arrived on time and texted me when they were on their way with an ETA to the delivery site. They moved everything up the 3 flights of stairs into my apartment quickly and safely. A great company that provides great service at very reasonable rates.
They were awesome! They take everything apart and then re assemble for you.They wrap up your tvs and glass shit professionally. They take the legs off your couch so it fits through doors. Everything's wrapped until it's inside so it doesn't ruin the paint on your walls if they rub against them.Not even a wine glass was chipped.
They came at zero hour after the moving company I initially hired and paid a deposit to canceled. I was freaking out about my move not happening at all but they did get this done and my stuff arrived more or less intact and accounted for. They handled changes and snafus gracefully and earned their money. Hopefully I won't be moving again for a long time but if I get forced into that again, I'll remember this experience.
Was very easy to call and set up a move. The price was good to. I had some mix-ups and needed to add items and even change the date, but they were able to easily accommodate. Day of the move the crew was super nice and professional. They quickly packed up the entire apartment with ease, I didn't really lift a finger. They made what is usually a stressful day pretty easy.
I was amazed how efficient the guys were. they sorted out my items to be removed and, went straight to work. We will definitely use A Piece of Cake multiple times in the future until, we officially make the BIG MOVE! THANKS FOR YOUR HELP....YES, IT WAS A PIECE OF CAKE! NO STRESS INVOLVED...JUST SWEET SERVINGS.....
Piece of Cake Moving was phenomenal to work with. From the initial sale, to the follow up, to the day of delivery. The moving crew themselves were a dream to work with. I honestly don't know how they managed to move everything we'd accumulated over the years in such a short (relatively) period of time. Will definitely use them again (in hopefully 7-8 years).
Jose and his team did a great job moving my husband and I. They arrived on time and were very organized. They were professional, courteous and moved us quickly. They wrapped our furniture very well. They took apart and put together our bed and sectional couch. We were very pleased and would recommend them.
Nicholas and Giga made this moving experience an easy one, especially since I was moving alone. They were punctual, kind and very thoughtful. When we arrived to my apartment? They helped unwrap all the packing tape and set up my furniture and bed - something that would take probably days for me. They delivered excellent service and went beyond my expectations.
Excellent moving company. I hired 2 men for 2 hours to complete 1 bedroom move. They arrived early, were extremely efficient, helpful, personable, strong, and careful. They finished the job with 45 min to spare. Everything went extremely smoothly. I would hire Piece of Cake again.
Great move with POC movers! I rented their pink bins which was an excellent choice, they provide plenty of packing paper, zip ties, and tags. My team arrived right at the start of their arrival window and quickly and safely packed all my bins and furniture into their truck. The team just as efficiently unloaded everything, leaving the bins in the labeled rooms and re assembling my bed frame. I definitely recommend renting their bins. I would definitely use Piece of Cake movers again and recommend them to a friend.
The movers were so professional, friendly and quick. They took such great care of my stuff. I happened to move on one of the hottest days of the year and felt so bad. They were gracious and so still worked quickly. Pls make sure you tip your movers good, they work hard and were really great!
I had made an appointment from another moving company that completely screwed me over the day of. I called every moving company in New York freaking out, and Piece of Cake was willing to come at 7pm to help me move, last minute. I genuinely don't know what I would have done if they didn't go out of their way to fit me in. Anytime in the future I will be using piece of cake moving! They boxed and unboxed so fast and efficiently, it was amazing!