Bushwick,
Brooklyn Moving Experts
Your piece of cake move starts with a
free quote
Fill out the form below for a quick flat price quote
Experienced
Bushwick, Brooklyn Movers
Experienced
Bushwick, Brooklyn Movers
Marrying the old and new and combining an industrial backdrop with a thriving art scene and you get the Bushwick neighborhood. It's an affordable enclave in a part of Brooklyn that sees plenty in the way of higher rents. This is likely why younger people have flocked to there more recently, but the neighborhood feel is maintained by the inclusion of those who've lived there for a long time, too.
This Brooklyn neighborhood is uniquely it's own and the businesses, restaurants, cafes, and nightclubs all reflect that sense. You'll likely never get bored of what Bushwick has to offer and that's great, because it won't break the bank to do so.
The first step to making your mark on this remarkable neighborhood is partnering with Piece of Cake to handle your move. We regularly move New Yorkers to Bushwick and throughout the borough. No matter what level of assistance you might need, be it renting eco-friendly plastic moving bins to full packing and unpacking services, leave it to us to make your relocation a stress-free experience.
Moving you to
Bushwick

and all of its hotspot locations

Piece of Cake Moving and Storage is a local expert on every tight corner and thoroughfare in the neighborhood including:
Our top Bushwick moving tips
As a bordering Brooklyn neighborhood, Bushwick not only shares a northern border with the hip Williamsburg neighborhood, but the Queens neighborhood of Ridgewood.
The landscape of this geographical area has a direct relationship to its name. Having been purchased in the 1600s by Dutch settlers, it was laden with trees. The initial name bestowed was "Boswyck", which came from the Dutch word "boswijk" meaning "heavy woods." Over time, it evolved into the name Bushwick.
In addition to the geography and history, there's much more to know about this neighborhood, including:
The art scene. The creative life is alive and well in this neck of Brooklyn as many artists make their homes and livelihoods out of the area's lofts. And, whether you make art yourself or have a great appreciation for it, you'll be immersed in it here. There are a number of art galleries along Willoughby Street, including Microscope Gallery and the Stream Gallery, but you'll find others nearby as well. As you take in the sights of the neighborhood, you'd be remiss not to notice the numerous street murals. Many were created by members of The Bushwick Collective, who also host an annual block party featuring artists and live music. Speaking of performances, there's several venues worth checking out if that's your bag. This might include making a night of it at the House of Yes where your participation is an integral part of the latest event. Truly, it's always a vibrant day in this neighborhood.
Getting your greens and vitamin D. In the midst of this urban art scene, you'll still be able to find space to commune with nature nearby. The title of largest community park is taken by Maria Hernandez Park on the western side of the neighborhood. Stay active on the park's basketball courts, fitness equipment, handball courts, and with your pup at the dog runs. There's also WiFi hotspots there, so you could do some remote work in the great outdoors on a nice day. Taking up a full city block, Irving Square Park is a great place to take little ones to enjoy the playground or check out an event in their small performance space. Ensuring you get your daily dose of the great outdoors doesn't have to take a lot of effort here.
Cost of living. For what you get in this hip enclave, you won't be paying a pretty penny — relatively speaking. The average monthly rent for a one-bedroom pad in the neighborhood will run you about $2,400, and the prices haven't budged much in the last year. For reference, you could double the cost of rent to claim an address in nearby Williamsburg. This means you can live in a great neighborhood and likely have funds on hand to explore the rest of the city as well. The good news on that front is that getting around is relatively easy on public transit (another affordable way to get from point A to point B) by taking area buses or the J, Z, L, or M trains to where you want to go.
Full flavor ahead. Another defining feature of the neighborhood is that there are new bars, restaurants and coffee shops opening all the time. For a fancy night out, try Faro's upscale Italian menu offerings. Or, maybe you'll want to scoop up an all vegan Ethiopian cuisine with plenty of fluffy injera bread at Bunna Cafe. Boasting one of the best slices in the city, Roberta's is legend and a must-stop pizza shop. Then of course, you could make taco Tuesday any day of the week at the cash-only Los Hermanos Tortilleria on Starr Street. While this may just be a starter course for your dining experience in Bushwick, it's good to know that there's something to savor for every palate and budget in mind.

Thematic and dramatic nightlife.

Taking artistic license, Bushwick offers many adventurous nightlife options. When the moon is in the seventh house and Jupiter aligns with Mars, you may want to head over to the astrology themed Mood Ring on Myrtle Ave to do a reading of the bar menu. Maybe a throwback retro night at the supper club is in order, then a few rounds of pool and cheap drinks at The Johnson's sounds like the right vibe. Feeling goofy? A game night at the dive bar Boobie Trap could be just the right cocktail of quirky and toy-riddled nostalgia you need. Here's three cheers for finding a hot spot no matter what nighttime mood or fun you're searching for.

"New York Knicks
Official Sponsor"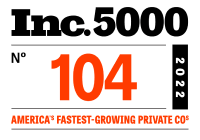 "USA #1 Mover"
"Voted NYC
Best Mover"

"The Mover
Who Cares" "Expert
NYC Movers"
From start to finish my move was a great experience. I immediately got a quote. The scheduling was easy, and they provided me with information regarding insurance coverage (and took care of the paperwork my building provided). The move itself went like clockwork. The movers arrived on time and texted me when they were on their way with an ETA to the delivery site. They moved everything up the 3 flights of stairs into my apartment quickly and safely. A great company that provides great service at very reasonable rates.
I was amazed how efficient the guys were. they sorted out my items to be removed and, went straight to work. We will definitely use A Piece of Cake multiple times in the future until, we officially make the BIG MOVE! THANKS FOR YOUR HELP....YES, IT WAS A PIECE OF CAKE! NO STRESS INVOLVED...JUST SWEET SERVINGS.....
Was very easy to call and set up a move. The price was good to. I had some mix-ups and needed to add items and even change the date, but they were able to easily accommodate. Day of the move the crew was super nice and professional. They quickly packed up the entire apartment with ease, I didn't really lift a finger. They made what is usually a stressful day pretty easy.
They came at zero hour after the moving company I initially hired and paid a deposit to canceled. I was freaking out about my move not happening at all but they did get this done and my stuff arrived more or less intact and accounted for. They handled changes and snafus gracefully and earned their money. Hopefully I won't be moving again for a long time but if I get forced into that again, I'll remember this experience.
They were awesome! They take everything apart and then re assemble for you.They wrap up your tvs and glass shit professionally. They take the legs off your couch so it fits through doors. Everything's wrapped until it's inside so it doesn't ruin the paint on your walls if they rub against them.Not even a wine glass was chipped.
Excellent moving company. I hired 2 men for 2 hours to complete 1 bedroom move. They arrived early, were extremely efficient, helpful, personable, strong, and careful. They finished the job with 45 min to spare. Everything went extremely smoothly. I would hire Piece of Cake again.
Nicholas and Giga made this moving experience an easy one, especially since I was moving alone. They were punctual, kind and very thoughtful. When we arrived to my apartment? They helped unwrap all the packing tape and set up my furniture and bed - something that would take probably days for me. They delivered excellent service and went beyond my expectations.
Jose and his team did a great job moving my husband and I. They arrived on time and were very organized. They were professional, courteous and moved us quickly. They wrapped our furniture very well. They took apart and put together our bed and sectional couch. We were very pleased and would recommend them.
Piece of Cake Moving was phenomenal to work with. From the initial sale, to the follow up, to the day of delivery. The moving crew themselves were a dream to work with. I honestly don't know how they managed to move everything we'd accumulated over the years in such a short (relatively) period of time. Will definitely use them again (in hopefully 7-8 years).
Great move with POC movers! I rented their pink bins which was an excellent choice, they provide plenty of packing paper, zip ties, and tags. My team arrived right at the start of their arrival window and quickly and safely packed all my bins and furniture into their truck. The team just as efficiently unloaded everything, leaving the bins in the labeled rooms and re assembling my bed frame. I definitely recommend renting their bins. I would definitely use Piece of Cake movers again and recommend them to a friend.
The movers were so professional, friendly and quick. They took such great care of my stuff. I happened to move on one of the hottest days of the year and felt so bad. They were gracious and so still worked quickly. Pls make sure you tip your movers good, they work hard and were really great!
I had made an appointment from another moving company that completely screwed me over the day of. I called every moving company in New York freaking out, and Piece of Cake was willing to come at 7pm to help me move, last minute. I genuinely don't know what I would have done if they didn't go out of their way to fit me in. Anytime in the future I will be using piece of cake moving! They boxed and unboxed so fast and efficiently, it was amazing!