Williamsburg,
Brooklyn Moving Experts
Your piece of cake move starts with a
free quote
Fill out the form below for a quick flat price quote
Experienced
Williamsburg, Brooklyn Movers
Experienced
Williamsburg, Brooklyn Movers
Williamsburg is all the hip and trendy scenes you've seen in TV and movies — and much more. It's the perfect setting for those who want to be in the middle of all the action and make some trends of their own.
Located just across the East River from Manhattan and sandwiched between Greenpoint and Bedford-Stuyvesant neighborhoods, this area of Brooklyn is as eclectic as the items you'll find in its myriad vintage stores. Live here and you'll be delighted around the clock with charming coffee shops, record stores, restaurants, and a lively nightlife scene.
Piece of Cake is proudly headquartered in Brooklyn and as Williamsburg moving experts, we regularly move locals (or soon-to-be New Yorkers) throughout the borough. With our flat fee for our 5-star services, including packing and storage options, you'll be happy that you partnered with us to make your move seamless and stress free.
Moving you to
Williamsburg

and all of its hotspot locations

Piece of Cake Moving and Storage is a local expert on every tight corner and thoroughfare in the neighborhood including:
Our top Williamsburg moving tips
It's hard to choose a single feature of Williamsburg that'll be the main draw for any one person. Because really, there's something for everyone.
You can find chill vibes and dance until sunrise in this neighborhood. Living here will have you with your finger on the pulse of trends that will often make their way through the rest of the country.
If you're in the market to have a sampling of the best that NYC has to offer right where you live, this neck of the urban jungle is for you. Diving a bit deeper into what's in store for you in Williamsburg will likely seal the deal:
Greenspace. Indoor attractions are a-plenty in these parts with all the local businesses, shops, bars, and restaurants. So, where do you go when you need respite from it all? Williamsburg has got that covered as well. Plenty of folks will opt to make a day of it playing ball at Domino Park or simply soaking up the views of the East River on the elevated walkway. McCarren Park on the north end of the neighborhood has a real wealth of outdoor recreation options included in its 35 acres. In addition to the ball courts, it's cookout-ready with barbequing areas, you pull a few ollies at the skatepark, or make a splash in the park's massive outdoor pool.
Nightlife. There's a little something for everyone in this neighborhood when the sun goes down. You'll find a mix of dance clubs, beer halls, and live performance venues that'll keep you going until sunrise (if you choose!). If you're all about keeping abreast of the hottest acts to grace the stage, Baby's All Right has a calendar full of live music you'll be pouring over. For city-slickers who still have a bit of honky tonk in their system, head over to Skinny Dennis for its vintage jukebox and county music performances. A stop at Bembe on S. 8th Street will have you swaying to the Latin beat in no time. For a more chill vibe with frosty libations, you might grab your crew and head over to Radegast Beer Hall or sip pinkies up overlooking the skyline at the Williamsburg Hotel's Watertower Bar.
A cuisine for every taste. There's no shortage of fantastic food finds in this part of the city. From classic American dishes at Pies 'n' Thighs on S. 4th Street, to Michelin-starred Italian fare at Lilia, to the finest of smoked BBQ meats at Fette Sau. One particularly unique foodie event to visit is Smorgusburg, a large seasonal food vendor festival where you can partake in the hottest Instagram-able food trends from purple ube ice cream to vegan chopped cheese. You won't be hungry for the best new place to chow down living here.
Cost of living. As it's already got a reputation for a hip place to be, the demand for living in Williamsburg has gone up. That means that the rent here is definitely higher than plenty of other parts of the borough. On average, a one-bedroom apartment is going to be just shy of $4k per month. That said, you'll be paying for proximity to all the features and amenities that make living in this part of NYC so exciting. This means you'll never have to travel too far to a great restaurant or unique event. Plus, the neighborhood has a lot of easily accessible public transportation options — you can even rent a bike to pedal across the Williamsburg Bridge to get to Manhattan if you wish!

"New York Knicks
Official Sponsor"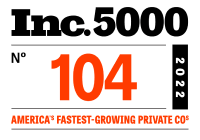 "USA #1 Mover"
"Voted NYC
Best Mover"

"The Mover
Who Cares" "Expert
NYC Movers"
From start to finish my move was a great experience. I immediately got a quote. The scheduling was easy, and they provided me with information regarding insurance coverage (and took care of the paperwork my building provided). The move itself went like clockwork. The movers arrived on time and texted me when they were on their way with an ETA to the delivery site. They moved everything up the 3 flights of stairs into my apartment quickly and safely. A great company that provides great service at very reasonable rates.
I was amazed how efficient the guys were. they sorted out my items to be removed and, went straight to work. We will definitely use A Piece of Cake multiple times in the future until, we officially make the BIG MOVE! THANKS FOR YOUR HELP....YES, IT WAS A PIECE OF CAKE! NO STRESS INVOLVED...JUST SWEET SERVINGS.....
Was very easy to call and set up a move. The price was good to. I had some mix-ups and needed to add items and even change the date, but they were able to easily accommodate. Day of the move the crew was super nice and professional. They quickly packed up the entire apartment with ease, I didn't really lift a finger. They made what is usually a stressful day pretty easy.
They came at zero hour after the moving company I initially hired and paid a deposit to canceled. I was freaking out about my move not happening at all but they did get this done and my stuff arrived more or less intact and accounted for. They handled changes and snafus gracefully and earned their money. Hopefully I won't be moving again for a long time but if I get forced into that again, I'll remember this experience.
They were awesome! They take everything apart and then re assemble for you.They wrap up your tvs and glass shit professionally. They take the legs off your couch so it fits through doors. Everything's wrapped until it's inside so it doesn't ruin the paint on your walls if they rub against them.Not even a wine glass was chipped.
Excellent moving company. I hired 2 men for 2 hours to complete 1 bedroom move. They arrived early, were extremely efficient, helpful, personable, strong, and careful. They finished the job with 45 min to spare. Everything went extremely smoothly. I would hire Piece of Cake again.
Nicholas and Giga made this moving experience an easy one, especially since I was moving alone. They were punctual, kind and very thoughtful. When we arrived to my apartment? They helped unwrap all the packing tape and set up my furniture and bed - something that would take probably days for me. They delivered excellent service and went beyond my expectations.
Jose and his team did a great job moving my husband and I. They arrived on time and were very organized. They were professional, courteous and moved us quickly. They wrapped our furniture very well. They took apart and put together our bed and sectional couch. We were very pleased and would recommend them.
Piece of Cake Moving was phenomenal to work with. From the initial sale, to the follow up, to the day of delivery. The moving crew themselves were a dream to work with. I honestly don't know how they managed to move everything we'd accumulated over the years in such a short (relatively) period of time. Will definitely use them again (in hopefully 7-8 years).
Great move with POC movers! I rented their pink bins which was an excellent choice, they provide plenty of packing paper, zip ties, and tags. My team arrived right at the start of their arrival window and quickly and safely packed all my bins and furniture into their truck. The team just as efficiently unloaded everything, leaving the bins in the labeled rooms and re assembling my bed frame. I definitely recommend renting their bins. I would definitely use Piece of Cake movers again and recommend them to a friend.
The movers were so professional, friendly and quick. They took such great care of my stuff. I happened to move on one of the hottest days of the year and felt so bad. They were gracious and so still worked quickly. Pls make sure you tip your movers good, they work hard and were really great!
I had made an appointment from another moving company that completely screwed me over the day of. I called every moving company in New York freaking out, and Piece of Cake was willing to come at 7pm to help me move, last minute. I genuinely don't know what I would have done if they didn't go out of their way to fit me in. Anytime in the future I will be using piece of cake moving! They boxed and unboxed so fast and efficiently, it was amazing!