Long Island City

moving experts
Your piece of cake move starts with a
free quote
Fill out the form below for a quick flat price quote
Experienced
Long Island City, Queens

movers
Experienced
Long Island City, Queens

movers
A short trip across the East River, Long Island City (LIC) sits adjacent to midtown Manhattan with iconic views of the skyline but with its own vibrant, fast growing community of young people, artists and families.
What used to be a heavily industrialized area has been transformed through new housing, adding what is estimated to be 12,000 new dwellings in the last decade, upgraded open spaces and cultural landmarks.
Piece of Cake Moving and Storage is an expert on local building and street conditions in LIC, regularly moving New Yorkers there from other boroughs and parts of the state.
Ask us about your flat price for your upcoming LIC move and our affordable add-on services like full packing service, packing supplies and custom crating for oversized items.
Moving you to
Long Island City

and all of its neighborhoods

Piece of Cake Moving & Storage can move you from and to all Long Island City's main centers, including:
Blissville
Bowery Bay
Dutch Kills
Hunters Point
Queens West
Ravenswood
Steinway
Sunnyside
Our top moving tips when moving to Long Island City
Long Island City offers one of the best destinations for living in NYC. Even for Manhattanites not prepared to travel too far afield, LIC provides easy proximity to the city hotspots coupled with more laid back and affordable neighbourhoods. Consider it the best of both worlds.
LIC's got a long history dating back to the Algonquin speaking Native Americans who travelled the East River by canoe until 1640 when the Dutch colonists settled in. In 1870, Long Island City was created via a merger of the village of Astoria and nearby hamlets including Ravenswood, Dutch Kills, Bowery Bay, Hunters Point, Middletown, Sunnyside and Blissville. In 1898, LIC surrendered its independence to become part of Greater New York City.
Factors to take into account when moving to LIC:
Cost of living.

Queens has lower average rental prices than Manhattan but the luxury condos along the waterfront in Long Island City are an exception. There are relative bargains to be found further away from the East River, including some affordable low rise options with more space than the shoebox apartments New York is known for. The average house price in 2020 was recorded at $595,000 which sits below the Manhattan average but you are still in New York City and it's no surprise the cost of housing, goods and services is above the national average. One very positive metric is the crime rate which is below the NYC average.

The commute.

The journey via subway on the 7 line from LIC to Grand Central clocks in at about 10 minutes, but there are 8 subway lines to New York City. It takes roughly the same time as the Astoria route of the NYC ferry which provides breathtaking views of both locations. A longer option on the Q32 bus takes just over half an hour and there are 12 bus lines in total. Travel by car via the Queens Midtown Tunnel takes about 15 minutes, depending on traffic or you could always walk and cycle across the Queensboro Bridge at your own pace. The Long Island Rail Road (LIRR) has a station in Long Island City which is the end of the Main Line and Montauk Branch and of course for travel further afield you're close to both the La Guardia and JFK airports.

Industry and innovation.

The iconic SilverCup sign hints at industries past in LIC, having been reimagined from a bakery to television studios. The Standard Motor Company was once headquartered here and the building now houses the Jim Henson Company Society Awards. Signage from the old Pepsi Cola factory by the Gantry Plaza State Park hints at the extent of the transformation which now includes the headquarters of the airline JetBlue and Brooks Brothers tie manufacturing. The Learning and Innovation Centre is fostering entrepreneurship while the lab and office space called Innolabs helps meet the LifeSciNYC aims to create 3 million square feet of life science space in the city.

Foodie destination.

The Michelin starred restaurant Casa Enrique is one of the top local eateries in LIC and as with most of Queens you can find quality cuisine from almost anywhere in the world just a few minutes away like Japanese restaurant Takumen. Adda Indian is small but has a big reputation for quality, John Brown BBQ brings Kansas City style BBQ to LIC while Beebe's pizza's at the Boro Hotel are a casual staple. For the trivia buffs, LIC is now home to America's largest fortune cookie factory, owned by Wonton foods which produces 4 million cookies a day.

Arts hub.

New York's only non-profit sculpture exhibition space, the Sculpture Centre, is one of many arts landmarks to be found in LIC. It seems to be a popular form of art for the area with the Socrates Sculpture Park also located here, just a block away from the Isamu Noguchi Foundation and Museum. MoMA's PS 1 is dedicated to contemporary art while Culture Lab LIC provides a gallery and performance space for the burgeoning artistic community. There are also spectacular art installations at one of two branches of the Queens Public Library located in LIC.

"New York Knicks
Official Sponsor"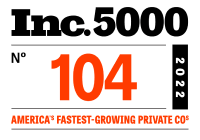 "USA #1 Mover"
"Voted NYC
Best Mover"

"The Mover
Who Cares" "Expert
NYC Movers"
From start to finish my move was a great experience. I immediately got a quote. The scheduling was easy, and they provided me with information regarding insurance coverage (and took care of the paperwork my building provided). The move itself went like clockwork. The movers arrived on time and texted me when they were on their way with an ETA to the delivery site. They moved everything up the 3 flights of stairs into my apartment quickly and safely. A great company that provides great service at very reasonable rates.
I was amazed how efficient the guys were. they sorted out my items to be removed and, went straight to work. We will definitely use A Piece of Cake multiple times in the future until, we officially make the BIG MOVE! THANKS FOR YOUR HELP....YES, IT WAS A PIECE OF CAKE! NO STRESS INVOLVED...JUST SWEET SERVINGS.....
Was very easy to call and set up a move. The price was good to. I had some mix-ups and needed to add items and even change the date, but they were able to easily accommodate. Day of the move the crew was super nice and professional. They quickly packed up the entire apartment with ease, I didn't really lift a finger. They made what is usually a stressful day pretty easy.
They came at zero hour after the moving company I initially hired and paid a deposit to canceled. I was freaking out about my move not happening at all but they did get this done and my stuff arrived more or less intact and accounted for. They handled changes and snafus gracefully and earned their money. Hopefully I won't be moving again for a long time but if I get forced into that again, I'll remember this experience.
They were awesome! They take everything apart and then re assemble for you.They wrap up your tvs and glass shit professionally. They take the legs off your couch so it fits through doors. Everything's wrapped until it's inside so it doesn't ruin the paint on your walls if they rub against them.Not even a wine glass was chipped.
Excellent moving company. I hired 2 men for 2 hours to complete 1 bedroom move. They arrived early, were extremely efficient, helpful, personable, strong, and careful. They finished the job with 45 min to spare. Everything went extremely smoothly. I would hire Piece of Cake again.
Nicholas and Giga made this moving experience an easy one, especially since I was moving alone. They were punctual, kind and very thoughtful. When we arrived to my apartment? They helped unwrap all the packing tape and set up my furniture and bed - something that would take probably days for me. They delivered excellent service and went beyond my expectations.
Jose and his team did a great job moving my husband and I. They arrived on time and were very organized. They were professional, courteous and moved us quickly. They wrapped our furniture very well. They took apart and put together our bed and sectional couch. We were very pleased and would recommend them.
Piece of Cake Moving was phenomenal to work with. From the initial sale, to the follow up, to the day of delivery. The moving crew themselves were a dream to work with. I honestly don't know how they managed to move everything we'd accumulated over the years in such a short (relatively) period of time. Will definitely use them again (in hopefully 7-8 years).
Great move with POC movers! I rented their pink bins which was an excellent choice, they provide plenty of packing paper, zip ties, and tags. My team arrived right at the start of their arrival window and quickly and safely packed all my bins and furniture into their truck. The team just as efficiently unloaded everything, leaving the bins in the labeled rooms and re assembling my bed frame. I definitely recommend renting their bins. I would definitely use Piece of Cake movers again and recommend them to a friend.
The movers were so professional, friendly and quick. They took such great care of my stuff. I happened to move on one of the hottest days of the year and felt so bad. They were gracious and so still worked quickly. Pls make sure you tip your movers good, they work hard and were really great!
I had made an appointment from another moving company that completely screwed me over the day of. I called every moving company in New York freaking out, and Piece of Cake was willing to come at 7pm to help me move, last minute. I genuinely don't know what I would have done if they didn't go out of their way to fit me in. Anytime in the future I will be using piece of cake moving! They boxed and unboxed so fast and efficiently, it was amazing!