Do movers work on holidays?
The moving industry is considered an 'essential' service and as such professional movers work on holidays.
Some companies like Piece of Cake are built around offering moves every day of the year, every day of the week and at any time of day because they support a range of industries with commercial moves as well as residential relocations.
Piece of Cake is open and has experience moving customers on all major holidays such as Thanksgiving, Columbus Day, Memorial Day, Veterans Day, Martin Luther King Junior Day, Independence Day. Lincoln's Birthday, Juneteenth, Christmas Day and New Year's Day.
Granted it's not anyone's first choice for a moving day but a holiday can be a practical window to move, as time off work and school provide ideal conditions to limit disruption to your normal routine.
While many people are focused on seeing family, baking and decorating, New Yorkers on the move use the opportunity to plan a stress free relocation across the city or interstate. The first thing to do is let your family and household know the plan and help get everyone onboard.
We've put together what you need to know before booking a holiday move and some handy tips to keep things merry and bright around you.
1. Book ahead
The earlier you can book your holiday move the more certain you can be that you will secure the day and time that you want, as crews are in shorter supply and planning leave to see their families if they're not needed.
The same applies for your packing service. Planning ahead will help ensure you can secure the crew ahead of your move time.
Unsurprisingly, your buildings may also need extra notice to facilitate your move out and move in during the holidays and confirm it can approve your time and date. Engage with them early, preferably following up a phone call with an email in writing and have them confirm the arrangements you agree to in writing. Once you have that formally agreed to, you can lock in the time with your mover.
2. Quote in detail
If you're booking a professional mover on a public holiday, be sure to ask about any surcharges or changes to rates.
Get a pricing snapshot by speaking to 3-4 movers and go through your inventory in detail to get your quote. Just as essential is discussing access issues, like street parking, building, elevator restrictions and any flights of narrow pre-war stairs. Detail is the key to limiting surprises on moving day.
Ask for your quotes in writing, including all additional fees before you make a decision. Before you make a deposit, check their credentials online with our handy guide to picking a reputable mover.
Finally, an all important detail which needs to be confirmed well ahead of time is the Certificate of Insurance which is required at almost all buildings in New York to the value of several million dollars. A professional mover should confirm they can provide your COI and engage with your building management once you have provided them with the contact details. Getting this done ahead of time will ensure any changes needed can be done before a holiday shutdown and be confirmed before your moving day otherwise your movers may be denied access to your building.
3. Give yourself ample packing time, then double it
The holidays are already busy and more stressful periods with people juggling gift buying, finding costumes, attending school events and visiting relatives between work and other commitments. If you're moving at the same time, there is no doubt you can have both a successful holiday and a successful relocation but it requires smart planning.
To fit in leisurely packing every evening after work and get your home prepared for the move it could take 3-4 weeks to get everything done. If you're planning an intensive few days of sorting, culling and donating before you pack, be generous and realistic with the spare time you have for all your other plans. After all, finding friends and relatives to help during the holidays may be more of a challenge than usual.
On the upside, if you're packing during a major holiday the number of large and sturdy boxes you can source from your neighbours recycling is much higher, helping you cut down on your packing supply budget. Just be sure to use clean, damage free and sturdy boxes fit for the task. The thickest boxes should be used for books and fragile objects to reduce the risk of damage during transportation.
We recommend completing the bulk of your packing at least 48 hours before your holiday move to ensure you can source those extra boxes and supplies or do any last minute troubleshooting while businesses are still open and services are operating at normal times.
4. Expected delays
The U.S. Department of Transportation says the periods around Thanksgiving, Christmas and New Years are the busiest travel times of the year. This includes the weekends preceding these times as that's when most people are likely to head to a family home or leave their city.
Factor in some possible travel delays if you're moving interstate and try to make yourself comfortable with some flexibility. While delays mean your move takes longer than you had hoped, flat price moving like that offered by Piece of Cake means the timings won't impact your budget despite the inconvenience.
Weather is another major factor in this period. Delays can be caused by snowfall, closures due to accidents and slower conditions due to heavy rain. While none of this is restricted to the holiday period, if more people are on the move, your belongings will be caught up in the double whammy of factors despite the best efforts of your movers.
5. Mark your holiday in another way
While you're tempted to pack away all your holiday decorations, leaving out a wreath or a pumpkin that can be packed on the last day can help your household feel festive in the middle of the chaos of packing.
Get creative with other ways to get together and mark the season, like a family dinner at a local restaurant. Your celebrations may be different this time but the magic can still be found whenever you get together. While you may be moving during a holiday, you don't have to forfeit the fun altogether.
Another option is to plan a much larger celebration once you have arrived and settle in, combining a housewarming with a belated holiday party.
We always recommend our customer pack a moving day suitcase, with essentials like phone chargers, medication and a change of clothes. When it comes to moving in a major holiday, it's also worth setting aside your precious gifts and moving them with you so you have them handy as soon as you need them especially if there are children in the family.
6. Tipping movers on the holidays
Professional movers will arrive at your home with a smile and with their sleeves rolled up, and want to leave you feeling just as happy with your move as you had hoped.
While your movers are doing their job, any essential worker helping you during the holidays, inclement weather or challenging conditions appreciates the recognition of a tip which is not included in the price of your move.
Our movers have been gifted food, water bottles and hot coffees as well as a monetary tip at the end of the day, leaving them feeling the sacrifice of their time was well worth it. Consider having a tip ready, worth 15-20% of your overall move for your crew if they've done a good job and worked hard.
7. Other moving parts
There are a range of other changes you need to make that are separate to your move.
During the holidays it may take longer for change of address and mail forwarding to be processed and come into effect due to less staff and disruption to operating hours. The earlier you can get your life administration changed to reflect your new address, the better it will come together at your destination.
Local businesses like dry cleaners and shoe repairers may also close early before the holidays so be sure to pick up your belongings ahead of time. The same applies for any donations to your local Goodwill or charity, they may have changed opening hours which it's worth checking before you arrive at their doorstep with your cleaned and folded items ready to hand over.
Other moving related factors may be more expensive if you leave them to the last minute in the holiday season, like the price of flights and accommodation. The weeks before and after the Christmas holiday period are a great example, get in early with your plans if you are not driving to your destination.
---
Ready to make a move? Get in touch today for an obligation-free guaranteed flat price moving quote.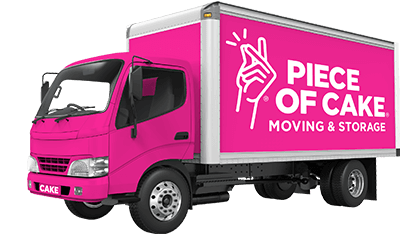 Just what you were looking for?
MAKE YOUR MOVE!