5 tips for reducing stress on your move day

This article will help you to make your upcoming move as seamless an experience as possible.
Whether you have a big budget or a tight deadline, there are some basic principles to successful moving that can help you make the best of your upcoming relocation.
After thousands of successful New York moves, we've put together our top 5 tips for making it as seamless an experience as possible. They include the all-important prep work, managing the rest of your life admin, packing efficiently, keeping your sanity and how to juggle the rest of your household.
1. Plan enough time to get it all done, and then double it
It sounds like common sense however this is the most frequent mistake people make when moving. Between work and other responsibilities, those hours you thought were set aside to pack some boxes and dispose of what you don't need just fly by, and before you know it you are throwing unrelated items into boxes at high speed, without padding or wrapping them.
Ideally you should plan time to:
Gather your packing materials
Coordinate between your building management and movers, including any insurance requirements
Sort and cull your belongings into 'take' and 'toss' piles
Remove unwanted items from your property
Pack all rooms of your home including the bathroom and kitchen
Do final laundry and pick up dry cleaning
Clear and defrost your fridge
Deal with unexpected issues that pop up, like a sick pet
Do a final check of your old property
2. Pick the right movers for the job
There are a range of factors which can trip you up on your move day that can cause a stress headache. Picking the right mover is one of the biggest factors that will influence if you feel zen or exhausted on your move day.
A word of caution too, picking the cheapest is not always best. You may save $100-$200 on your quote but should anything go wrong, you can also find yourself in hot water on liability issues and extra fees on your move day.
Shortlist professionals with up to date and recent reviews online, check their credentials and ask them all the right questions. Our handy guide to choosing the right mover is here providing you with a thorough guide to picking professional movers.
Getting a guaranteed flat fee, finding a company with comprehensive insurance, and receiving excellent customer service are just some of the qualities you should expect as standard with your move.
Some movers like Piece of Cake, will also provide storage options so you can have one set of hands oversee the entire process if you're not moving into your new home straight away. Find operators that will go the extra mile for you and have a range of public reviewed services online.
3. Adjust the rest of your life
From changing your grocery delivery address to finding a new vet, there is a raft of changes you'll need to make before you move, or soon after you arrive in your new neighborhood.
It's worth keeping a list of these changes and checking nothing important is overlooked in the rush of packing. These include filling prescriptions and having ample essential medication for at least the first few weeks.
Some of these processes can happen online, but each takes time which adds up quickly when you're on a moving deadline. If your move is a short local, there is always some room later to tie up loose ends. However if you're moving interstate or into other parts of the tri-state area, it's an inconvenience you don't need.
The main areas to review are:
Utilities
Schools
Health
Subscriptions
Delivery
Forwarding your mail is easy, but finding a new physician is a matter of personal choice and insurance options. With so many review sites and online search tools, have a shortlist of some of these essential services you might need.

4. Stay focused on the main game
The moving process can really raise stress levels in a household, and put everyone on edge. Try to remember why you are moving and all the positives about making this change.
If you're organising the move, chances are other members of your household are looking to you for confidence and reassurance that everything is in hand. In the end, they matter more than the plate that was inadvertently dropped and smashed during packing or that charging cord packed in the wrong box that you can't find before work.
Any excuse to get take out is also a good thing as you round the home stretch of packing your kitchen. If you reach a stage where time is running away from you and it feels overwhelming, call in a few friends to help ease the pressure. It can get chaotic in the final days, aim to accept the mess and keep your sense of humor handy.
5. Manage the rest of the household
From young children to excitable pets, moving day with its open doors and heavy furniture is not a time to let everyone in the household roam free.
Make a plan in advance to have the children watched by a friend and secure any pets or ask a neighbour to hang onto them for a few hours. Once you've signed off on your Bill of Lading and the movers are free to leave you can round everyone else up and meet them at your destination.
Even plants, which most movers will not relocate, need to be moved elsewhere beforehand so you can hit the road once the truck pulls away. Movers won't load your leftover food, so it's worth knowing those items have to travel with you if you've set aside snacks and treats to help the family settle in at the other end while you get to making up the bedrooms for a good night's sleep.
This is an opportune time to remind you about your moving day suitcase. This is where any essential day to day items and important documents should be kept for handy access and fast tracking the arrival process like recharging your phones to keep you all connected.
To give you a head start, we've got a comprehensive moving checklist to every stage of your move, you can print and mark up as you go.
We hope it gets you on your way to your best move yet.
---
Ready to make a move? Get in touch today for an obligation-free guaranteed flat price moving quote.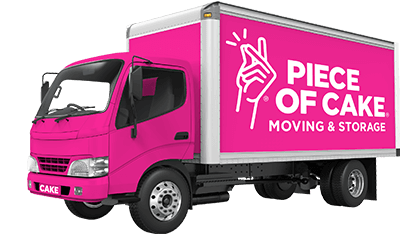 Just what you were looking for?
MAKE YOUR MOVE!