12 tips to help you hire a reliable mover
If you want to ensure that you and your precious belongings make it to your new home in the same state before you left, you will want to put some effort into hiring the right team.
Armed with our industry tips and information you can make sound decisions to find the right mover for your needs.
We have heard about almost every pitfall in the industry and we're happy to provide you with our top 12 pointers, to help you nail the selection of your next mover.
1. Start with online reviews of your mover shortlist
In the USA, Yelp and other review websites such as Google My Business, Thumbtack and Trustpilot  provide valuable insights into customer service. It's an often overlooked but valuable first step in seeing how the best known companies are performing as well as smaller, fast growth performers providing outstanding service.
There are some dynamic and new companies, meeting the highest industry standards and working hard to establish their reputation who go above and beyond the levels of service long running companies provide. Look for a solid number of reviews, some consistent 5 star ratings and up to date feedback about the experience. Redflag those companies with no recent reviews, in the past 1-2 months. Compile a short list of 3-4 companies that stand out to you.
2. Tread cautiously when approaching moving brokers
Unless you have time to engage in dozens of phone calls, emails and text messages for several weeks after your single initial form inquiry, approach moving search sites cautiously. They provide your details to multiple companies who have varying policies for engagement.
As there's no centralized feedback, the calls and emails can continue for weeks after you've settled into your home. You may learn a lot about the industry but get distracted from more important consumer centric questions you have, and the customer care you are actually looking for.
3. Do a quick news check on Google and make sure there are no issues in their past
From changing their business name to being engaged in litigation, a quick News search on Google can help reveal any red flags, especially if you are engaging on a long distance or cross country move where trust and compliance are everything.
On the flip side of the coin, you may also find a company engaged in positive community initiatives in news articles that show their values as a business aligned with your own and help narrow that shortlist down. We love businesses with a conscience and the moving industry is no different.
4. Check their certifications and licenses
Small, lesser known companies may offer you some cost savings and "too good to be true" deals however they may not have the right insurance and compliance measures in place, leaving you exposed should any issues arise including damage to your building and your items.
To operate legally your move should have insurance coverage across all areas of their business and operations such as general liability, coverage for their employees and contractors and insurance coverage for COIs and valuation coverage for your belongings if they get damaged.
In more than half all American states, your mover is required to have a Federal Identification number from the US Department of Transportation (USDOT). You can check the company's USDOT number on the Federal Motor Carrier Safety Administration's (FMCSA) website.
Some states also require a state licence additional to a USDOT number. In New York State, make sure your mover is licensed by the New York State Department of Transportation Commissioner (NYSDOT) with the appropriate permits such as Authority to Transport Household Goods.
The FMCSA requires long distance movers to be registered with them as they specify what kind of cargo and area companies can operate in. If you are moving internationally, your mover should be part of a peak organisation like the FIDI Global Alliance, you should also ask whether they have a Federal Maritime Commission number or a Freight Forwarder permit depending on your move type.
5. Expect detail, detail and more detail.
Your first detailed conversation with a moving company should involve a detailed list of your inventory. Instead of a broad brush summary of your household the process should be considered and engineered to remove variables.
While the probing might seem time consuming, the more diligent the company, the less likely you are to have wild variables such as any additional charges that will spring up on you during your actual moving day because those items were not properly accounted for in your initial quote and booking price.
They should also be specifically asking about any specialty items like oversized or valuable items that need special attention. It is also your responsibility to be honest and share all the items in each room and area of your home that you are moving.
6. Ask about surcharges and extra fees.
Some examples of extra fees include elevator charges, if movers need to take stairs instead of a building elevator, retrospective charges if there are additional boxes or items than on the original quote, toll or transportation fees and holiday surcharges. Long distance movers can also charge a long carry fee or a storage fee if delivery can't be accepted immediately.
A transparent moving company will have all of these extra fees and surcharges clearly itemized in their binding quote, so you know exactly where each dollar is being spent.
7. Get the customer support process outlined clearly
Simply asking the question "how do I communicate with you and make changes between booking and moving day" can reveal a huge amount about a moving company's culture.
You learn about how flexible they are on changes, what deadlines they might have for rescheduling and whether you will have a single point of contact you can engage with who knows about you and your move. Ask this of each of the companies on your shortlist before making a decision.
8. Check on their insurance arrangements
Given the high value of Certificates of Insurance required in cities like New York, professional movers are open and transparent about the insurance process and can provide examples and details of their insurance limits.
Rogue operators will leave you exposed and with a long legal hangover that's not worth the savings relative to your peace of mind. Unexpected accidents include personal injury, truck accidents and damage to building common areas like foyers and doorway.
When it comes to your own personal items, there are two kinds of liability which are available to you. The first insurance offer is a no cost option which is included in your flat moving fee and only covers a percentage of an item in weight by federal and state law requirements.
The second option is recommended if you have highly valuable items and need to be purchased by you via your movers suggested third party insurance provider. This comprehensive cover offers replacements, repairs and full compensation. You need to check what is fully covered by the third party insurance provider before you select this option and share this information with your mover so they are aware that you have added additional protection to your items.
All movers should have a no cost insurance as a default option which you do not expressly agree to.
9. Ask about recent upgrades to their business and technologies
Quality movers will regularly update their training to staff, brief them on industry changes and keep abreast of best practice. Technologies like GPS tracking of all vehicles, the use of accredited staff instead of contractors, hydraulic lifting and particulate filters on vehicles are some of the upgrades growing companies invest in and indicate their commitment to their reputation.
10. Make a deposit no more than 10% of your move
Once you've made a decision on which mover to choose and you're ready to proceed with an agreement, you will need to make a deposit to secure your move and so the movers can allocate the resources for your day.
10% of your quoted and agreed price is an industry standard deposit. If you are making a deposit, which is industry standard, use a credit card or cheque that can be documented for your records.
11. Read your binding quote, contract and T&C before signing
Make sure you review your quote, contract and the T&C. It is your responsibility to be across your moving companies product and services terms and conditions. Understand when you may be charged for extra fees and how your selected company handles claims.
12. Check the time limit on reporting and filing claims
Even the best movers occasionally record incidents that are accidents and need appropriate and speedy resolution. Check this process with your mover against industry norms and ask them if they have any information or forms available on their website which you can check.
Most movers give you 90 days to file a claim and are expected to respond to you within 30 days acknowledging they have received it. Then the company has 120 days to respond to you on whether they accept your claim and will offer to pay.
If you can't come to an agreement you should be able to see an independent arbitrator to mediate.
---
Ready to make a move? Get in touch today for an obligation-free guaranteed flat price moving quote.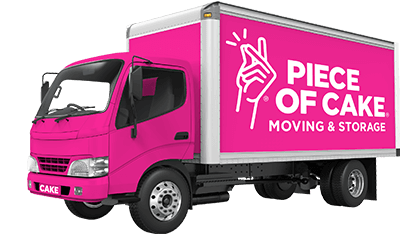 Just what you were looking for?
MAKE YOUR MOVE!