How to pack books for moving
Our top tips for moving your personal library to avoid damaged covers, creases and tears in your treasured titles.
Our bookshelves tell a story, from photography hard covers and text books to old classics from family members hanging together with tape.
You don't have to be a book hoarder to have amassed a collection of inspiring or sentimental books worth moving to your next house or apartment.
Often considered the easiest items to pack, people make some common mistakes that can cause unnecessary heartaches during moving and when unpacking. The good news is that books are relatively quick to pack if you learn a few hacks.
Piece of Cake moves hundreds of boxes of books each week, and we've compiled our top tips for moving your personal library:
1. Optimize your collection
You hear this from us repeatedly, don't pay to move items you'll dispose of on arrival. Get your spring clean done before you pack and travel a little lighter.
When culling your collection, try sorting your books into 3 piles to make the process easier:
Must Keep
Must Donate
Undecided.
The key to efficient packing is not spending time agonising over each item, hence the undecided pile. Nostalgia can be a real time vacuum. If you're not sure, put that tempting title onto pile 3 and come back to it another time.
If you have other family members in your household, get them to do the same. Have the whole crew sorting and culling books so you only have to make one donation trip. In NYC, thrift stores like Housing Works and the NYC Public Library are amongst the many drop off points but make sure anything you donate is in a good condition, clean and damage free. Should you discover any of your books are damaged, you're best recycling them.
2. The right materials
Book boxes are often overpacked and get notoriously heavy. For DIY movers they can also present injury risks if packed incorrectly.
Start with the right materials: which means a thicker grade of cardboard box than is standard. You can purchase book boxes from movers like Piece of Cake, or check our guide to sourcing free boxes elsewhere on this blog which includes approaching your local bookstore for their used shipping boxes if they are in good condition. Bigger is not better in the case of moving books, the more you have in one box the heavier it is and more difficult to lift and transport. Small and sturdy is the aim, we recommend 12" x 12" x 18". You'll also want strong packing tape to ensure the box is secure and well sealed, along with packing paper for padding to prevent them moving during transportation.
Once your box is solidly put together, with the tape running from the base at least halfway up the sides of the box. Then line the base of the box with packing paper to create a layer between any external moisture and your first layer of books. If you are moving valuable books you may also want to line the base of the box with bubble wrap, which is also waterproof.
3. How to pack different book types
Now that you're ready to start filling boxes, group the books by size and value. The general rule is that heavier books should be on the base and lighter books should be on the top.
If you have some rare editions that are collectors items you may want to move them with you, in your moving day suitcase rather than mix them in with the rest of your library during transportation.
If packing valuable hardcover books, wrap them individually and then place them inside the box standing upright with their spines towards the wall of the box. You can also place a sheet of thick cardboard between each one to buffer them individually against movement. If they are large and heavy books, use multiple smaller boxes instead of placing another layer of hardcover books on top of them.
For less valuable hardcover books, laying them down flat in the base of the box and stacking them one on top of the other is a quick and safe way to proceed. Avoid placing your books with the pages pointed towards the base of the box as the covers can collapse and crease. Some customers also line up their books with the spine down on the base of the box but this can lead to damage from layers above them if not done carefully.
Ordinary paperbacks can be stacked in neat rows, keeping similar sizes stacked together and buffering any empty space with packing paper. You can mix the stacking methods here but avoid placing any of them on an angle or pushed in tight as it will warp in transportation.
While packing any of these categories, create a buffer between the books and the box if there are gaps, by using scrunched up packing paper.
4. Final steps
Once your box is ready to be sealed, place an extra layer of packing paper over the top of your books before closing it. Be generous with tape over the seal and then grab your marker and label the box in detail.
If your books are going into storage, these steps we've outlined will be safe in the short term. For long term storage, consider replacing your packing paper with acid free paper to prevent discoloration over time.
Once you arrive at your destination, unpacking them will be a breeze. Even young family members can help, as unpacking books is a straightforward task that enables you to collapse a few empty boxes and clear some space fairly quickly.
There's nothing like placing those familiar titles on the bookshelf and feeling like it's already home.
---
Ready to make a move? Get in touch today for an obligation-free guaranteed flat price moving quote.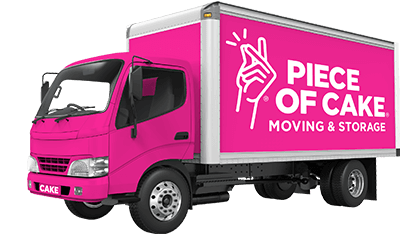 Just what you were looking for?
MAKE YOUR MOVE!