Best and worst times to move
Time is a luxury not everyone has when moving but if you have some control over your plans you can successfully keep downward pressure on your budget by choosing the month and day wisely.
New York City used to have a dedicated moving day, just once a year. Every May the 1st at 9am all leases in the city expired and the streets were clogged with wagons, as households were simultaneously moved by the horseload.
How mirrors and glassware made it across the city in one piece we can only imagine. It was the official moving day for NYC from colonial times until after World War 2. The thought of it probably horrifies anyone living in a city of 8 million people today but ever resourceful New Yorkers somehow made it work.
As daunting as moving may still be, what a relief we don't all have to do it at once. Peak moving season still kicks off in May as the warmer weather really starts to take off but you can now move 365 days a year, 24/7 round the clock.
1. The best and worst months to move
The end of spring and the summer months are the high season for booking a professional mover. Roughly 70% of all moves traditionally happen from Memorial Day to Labor Day, although the Covid pandemic in 2020 certainly rewrote some of these trends.
From May to August, inventory levels are usually at their highest point of the year, peaking in July. It means movers are in high demand, their prices are seasonally adjusted and your moving costs are higher. It also means there's more demand for the date and time you are hoping to move, giving only the early planners the best chance of securing their ideal time slot. Last minute movers in this time period may have to be flexible on their time of day and date of their move. On the upside, moving in the peak month of July may be perfect for families, giving young children a few months to acclimate to their new neighbourhood before the start of the school year.
From the end of September to early April the weather can be unpredictable on the East Coast, including cold snaps, snow storms and other extreme conditions. With so many people avoiding a winter move, rent prices start to fall in October with inventory at its lowest levels in December. Looking at the cost of rent, February is usually the cheapest month to sign a lease, closely followed by January and December. While you might want to avoid moving in the holiday season, any of these 3 months will provide the cheapest options in terms of both moving costs and rental charges.
2. Best time of the month to move
In New York, most leases terminate at the end of the month and landlords require at least 30 days notice. It's no surprise that movers are busiest on the last day of each month as tenants look to move out right at the end of their lease and time their arrival at their next building in line with their new lease. The last few days of each month and the first few days of each month are peak moving days, and in some cases peak days for short term storage bridging the gap between leases.
The middle of the month is always a low demand period for moves, putting you in a more winning position to negotiate a lower price with your mover and giving you greater control over the time of day that suits you. This is also a good time to begin looking for your next property, as inventory turns over by the end of each month. Starting your search in the middle of the month, for example in mid March, gives you time to find a property, provide your 30 days notice and move out by the end of April.
3. Best time of the week to move
With most New Yorkers working hard to pay the rent, weekends are the high demand days for moves to avoid disruption to their jobs. Friday is also especially busy, particularly at the end of each month as people create a three weekend to move and unpack at once.
Sunday can also be a cheaper move for walk up apartments and house moves as elevator buildings do not generally let people move in & out on a Sunday.
If you can afford to take a day out of the office, the start of the week is always a more flexible time to move, from Monday to Wednesday. There's also less demand to book a service elevator for your move on these days, giving you more certainty you can get the schedule you were hoping for.
Tuesday is the least popular day to move for all these reasons, but you can make it work in your favor with mid-week pricing if your professional mover has a strong customer service focus.
4. Best time of the day to move
Mornings are in greatest demand at any time of year, so people can get on the road, get their things unloaded, settle in and make the beds for a well earned night's sleep. This is doubly true if you're moving in the summer peak, and you'll want to take advantage of the cooler conditions in the morning.
Of course, travelling during peak morning periods has its own downside, so booking a midday move still gives you ample time to reach your new home before the evening rush hour and helps you avoid morning traffic. If you're a family that needs to get children to school before movers arrive this is a good option.
Afternoon moves can also have lower costs, as moving companies receive less demand for afternoon moves. Part of the reason for this is that the elevator buildings typically don't let people move in after 5pm, but if you're in a walk up or have a small amount of furniture this is something to consider.
Of course, movers offer late night moves after work or even overnight when needed. These times may attract an extra fee but if your program calls for it, your movers are there to work with your schedule and deadlines.
It's all a compromise between time, cost, your needs and preferences but whatever your decision be sure to get multiple quotes from professional movers before making a choice.
To get an obligation free moving quote, with a guaranteed flatfee price, from Piece of Cake Moving & Storage, click here or give us a call at (212) 651 7273.
---
Ready to make a move? Get in touch today for an obligation-free guaranteed flat price moving quote.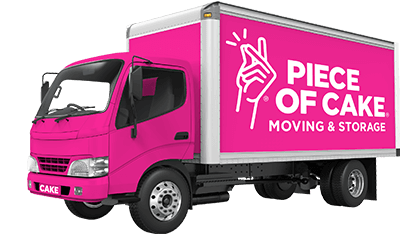 Just what you were looking for?
MAKE YOUR MOVE!