Top tips for moving in winter weather: Rain, snow, and blizzards!
When people ask us the best time to move, they often expect the summer months to top the list. But winter moves have their own benefits including being more affordable.
While warmer weather in spring and summer makes moving days more predictable, it's a high demand season and you may not be able to get your ideal day or time. Additionally, your moving fee may be higher in the peak season and coordinating with your building on your move out and move in days is more of a challenge.
If you have no choice but to move in winter, the good news is you'll save some money. Given it's off peak season, reduced rates are common in the industry and you'll find the job of coordinating the process between both locations and your movers an easier one.
Professional movers have plenty of experience moving safely in inclement weather and know how to navigate through colder conditions safely for you and your items. Don't hesitate to book your winter move confidently, by drawing on our top tips.
During the coldest months of the year, these are the key factors to keep in mind:
1. Delays are common
With colder weather and unpredictable "forces of nature" like snow and hail you will need to anticipate the high probability of travel delays due to traffic, road closures and even serious weather.
Movers will work efficiently and to your projected schedule but in slippery and hazardous conditions, the priority becomes getting your items to your destination safely. Taking extra care can mean more time to load and unload your belongings, especially heavy pieces of furniture.
Your movers want to meet your expectations, the last thing they want is to disappoint anyone. Making yourself comfortable in advance with some weather surprises will help if inclement conditions hit and causes serious delays. In the case of severe storms and road closures, your move may need to move to another day but if you're using a professional company like Piece of Cake, your movers will communicate with you clearly and work with you on the best possible alternative.
2. Be organized
This is the top tip for any move, no matter what the weather. Our online guides to which rooms to pack first, how to manage all aspects of your move and the moving day checklist are must reads on our blog.
Some essential rules to live by during any move include:
Sort and cull your items.

Why pay to move anything you don't need or want to keep once you're in your new home. Donating, recycling and disposing of your unwanted items depends on their condition and the material they are made of. Excess clothing, unread books, old furniture and broken appliances are amongst the top items people find as they're working through the packing process. Identify them at the start, remove as many as possible before you begin and allocate a space for anything you will be giving to charity. Just remember to ensure they are clean, free of damage and in good condition.

Pack your least essential rooms first.

Dining rooms, studies and basements are a great example of rooms that can be packed before bedrooms and bathrooms. When tackling the kitchen, leave some essential items out for basic cooking and eating but pack away infrequently used appliances and gadgets first. The key to the successful part packing of essential rooms is to label each box in detail, so if anything needs to be fished out in a hurry, you're not unpacking multiple boxes to find it.

Set aside moving day items.

While we recommend every client prepares a Moving Day suitcase including essential medication, device chargers, important documents and a change of clothes, you may want to pack a suitcase for each member of the family if your move is long distance or won't be completed in one day. Even if it's a local move, there's nothing like ordering a pizza and making the beds to round out your moving day instead of sorting through boxes to find those items you need for the evening or the next day.
3. Keep your building management informed
Any winter move should have some flexibility built into it, because unforeseen changes thanks to forces of nature are more likely from December to March.
It's essential to know in advance what the process will be for changing your timings and what your building management team may expect of you.
Ensure you have contact numbers and email addresses handy for all key decision makers should you need their help at short notice. Check the forecast in advance and if conditions look dicey a few days before your move, be sure to tell them it's a possibility your timings may be impacted by weather and ask what you can do to resolve any delays together.
Ultimately, they know the safety of all the occupants of the property and common areas is the priority and will want to ensure that as much as you do.
A rescheduled move may:
Involve your movers working later to accommodate delays
Impact elevator times
Shift your move to another day entirely
Require a night in storage for your belongings
Require a night in a hotel if your destination cannot facilitate arrival on your new dates
Require an updated Certificate of Insurance for your buildings (COI)
Your movers will work with you on the best possible outcome, winter delays cannot be controlled by anyone unfortunately. But getting there safely, both you and your belongings is something we can all help ensure.
4. Make sure both the pick up and drop off locations are safe
During a winter move, the most pressing safety threats are snow and ice. Navigating a wide, heavy piece of furniture on a moving trolley down a narrow driveway is challenging enough in summer conditions let alone on the path covered in ice and narrowed by thick snow.
While it may be the last task on your mind, clearing snow from the driveway and salting or treating walkways are your responsibility to see through. Whether the work is done by you, your building super or you engage a neighbour to help, this is a step in the process your moving company will not handle.
Make sure clearing and shoring up the safety of these areas is done before your movers arrive. That includes all pathways at your old home and new home are wide and fully cleared so your movers have enough room to do their job safely and efficiently.
5. Keep your floors protected
It goes without saying that walking in and out of the rain and snow increases the chances of your movers and their equipment getting water on the floors of common areas of your old home or apartment.
Protect the floors in both buildings either with masonite or other coverings to prevent both dirt and slipping hazards. Some building management teams have strict requirements on floor protection that you are responsible for meeting, in other buildings the super will lay out the protective materials before your movers arrive. Be sure to confirm what the expectations are on you and inform your movers in advance if there are any special requests they need to know. Masonite will usually incur an additional fee and will need to be organized in advance with your mover.
6. If self packing, pack your items safely
Every mover does their utmost to avoid damage to your items or accidents that can impact building areas such as walls and doorways. However accidents do occasionally occur and your items should be packed as securely as possible to withstand transportation and moving.
If you are using professional packers, they will sweep in and handle the process from start to finish. As not everyone has that luxury or budget, we have pulled together some tips on our blog for self packing difficult rooms such as your kitchen in the best possible way.
The main takeouts to keep in mind are:
Use packing supplies that are sturdy, damage free and dry. This especially relates to boxes you have sourced from other uses such as grocery deliveries or recycling bins
Tape your boxes firmly in both directions along the base and when sealing
Line the base of your boxes with waterproof paper before starting the packing process
Be generous with packing paper and fill empty spaces with balls of paper to prevent items moving in transit, which is a common cause of damage
Add a waterproof lining to the top of your box before sealing it shut
Use smaller boxes for heavy items
Do not overfill your boxes
Put heavier items at the base of the box and lighter items towards the top
Consider hiring plastic bins for packing your items which are waterproof and sturdier to stack
7. Make sure you're working with a professional moving company
DIY moves may look cheaper on paper, but costly mistakes can cause headaches in the long term which you never bargained for. If you are moving in winter, using a professional mover is a sound choice but be sure to vet your shortlist carefully.
Thankfully, online searches of their credentials and compliance can help ensure they are a reputable and trustworthy company. Each mover is required to have a Federal Identification number from the US Department of Transportation (USDOT) which you can check online on the Federal Motor Carrier Safety Administration's (FMCSA) website. Some states also require a state licence, in New York State that's regulated by the State Department of Transportation Commissioner (NYSDOT). They will also need permits such as Authority to Transport Household Goods. It's also worth doing a quick search on Google News to ensure they don't come up in any recent incidents or litigation.
Expect your mover to explain their processes in great detail, including their Terms and Conditions for rescheduling due to weather impacts and any surcharges or extra fees you may incur if the time or date of your move changes.
Be sure to check their insurance arrangements carefully including for Certificates of Insurance which are compulsory for buildings in New York and often to the value of several million dollars.
Finally make a deposit of no more than 10% for your move, which is considered to be industry standard and best done electronically so you have a record.
8. No matter what hiccups you face, it's going to be OK
Once you have booked a reputable mover, they will do everything they can to resolve any weather challenges or issues you face along the way. You are in this together.
They will deliver your items, reassemble any furniture you have arranged for, leave boxes in each room you want them in, handle the paperwork and liaise with your Moving Consultant to resolve any changes.
As long as you are clear on their process for reporting and filing claims in an easy and timely manner should anything go wrong then you should rest assured, you have risk proofed your move as much as you can.
It's worth having hot cocoa supplies on hand for your first night in your new home, or a few logs to light the fire so you can reflect on a successful winter move before the flurry of packing begins.
When you think of it, there is no better weather to be indoors, unwrapping and putting away your household items than a cold and rainy winters day.
---
Ready to make a move? Get in touch today for an obligation-free guaranteed flat price moving quote.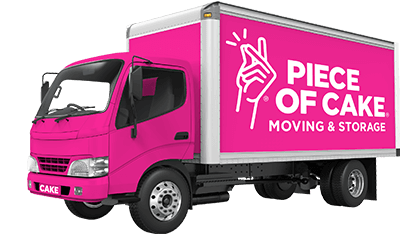 Just what you were looking for?
MAKE YOUR MOVE!