Getting started: What to pack first when moving
Packing your first few boxes can be a daunting task, but as the saying goes, the secret to getting ahead is getting started.
With our guide on how to approach your packing and what to tackle first, you'll make the best start of one of the toughest parts of the job.
Imagine your life as having a sliding scale of disruption it can handle. If you pack the bathroom first, just showering to get out the door every day will be a challenge without towels and soap.
On the other hand, approach a study or dining room first and you can always find ways to adjust by working and eating on the sofa.
Packing the right rooms and the right items first also avoids having to reopen boxes and unwrap items you incorrectly categorized as a non essential. You'll not only lose valuable time searching for that one item that's important but be forced to add it in at the end with a haphazard repacking of items that don't belong together and make unpacking to settle into your new home seamlessly even more of a challenge.
We recommend asking two questions:
What rooms are most essential?
In each room ask yourself, is there anything here I need to leave out until the end of the process? An everyday example of this is in your study, where you can go ahead and pack books, photos and momentos but might want to keep your printer accessible for use.
Before you start packing
Logically, you shouldn't pay to move anything you don't need or intend to use in your new home. Start strong in your packing process with a pre-packing cull to declutter your home and sort items you no longer use. A great way to approach this task is imagine how you want your new home to look and feel.
If a souvenir or knick knack doesn't fit with that vision, it's probably time to give it away, dispose of it or sell it. The same goes for your wardrobe and letting go of clothes and textiles you don't use. With the exception of family items or sentimental objects, be confident in taking the opportunity to streamline your life.
Creating more space in your life is one of the greatest bonuses of relocating. Move anything being disposed of, to a dedicated corner of the house for removal. It's worth having a large garbage bag in this area for anything being thrown away and a marked box for things being given away (whether that's to friends or charities). As you may keep coming across unwanted items as you delve into each room, keep this dedicated corner of the house marked out as your disposal area, as you work through all your packing.
Start early to get a head start on the process of getting your household in order, at least 4 weeks before moving day. Not everyone will have a garage or a spare room, especially in major cities like New York where square footage is at a premium. But large or small, an inventory list is a useful step to planning your attack. Write down your rooms and identify which can be packed with the least amount of disruption to your life, like a garage or storage room.
Number these areas, marking them off as you go and making any notes on issues that crop up. This list is also very useful if friends are coming over to help you pack. They can work on the least essential rooms while you tackle key areas like the kitchen.
Prioritise packing of rooms in your home such as:
Garage
Guest room
Basement or attic
Study
Laundry
Kitchen
Living room
Main bedroom
Kids rooms
Bathroom
Any room that's used for storage already, is the best place to start as chances are these items are not needed or used every day. We've listed the garage, guest room and basement as our recommended first rooms to pack. You'll note we don't recommend leaving the kitchen until last, as it's quite a time consuming room with a mix of non essential and essential items. Surrender to the idea of having a night or two of take out once the pots and pans are packed with the cutlery. The need to bubble wrap and pad your china and glassware properly and carefully is not something you can rush at the last minute. Children's areas can be part packed, but keeping their toys and books out until the final day to help them play quietly while you get on with packing (as well as spare sets of clean clothes) might just help reduce the stress for everyone. If you are packing a small studio or apartment without many rooms, prioritise your items instead such as:
Holiday decorations
Least used appliances
Books, media and photographs
artwork
Linen and extra bedding
Wardrobes and clothing
Essential furniture
Most used kitchen items
Toiletries
Jewellery and important documents
Collectors items
Medicine
Curtains and rugs
Tools and cleaning equipment
Books and artwork, as well as only occasionally used appliances are great items to begin with, as you're unlikely to have much spare time to sit and read while you're packing. Any surplus items and collectibles can also be packed first. You may already have these in boxes, so just double checking they are securely stored and there's nothing you need to cull is all you might need to do here.
A few variables
There will be moments where you will come across an item in the wrong room or that you thought you had lost and suddenly found again while packing. Relocate these items to the right room as you go. As you will come across essential items and non essential items in each room, we also recommend having a moving day suitcase set aside at all times so you can add important items like passports and valuables to it, for either safe keeping or easy access at your destination.
Other items to set aside for your moving day suitcase, include essential medicines, phone chargers, toiletries, some snacks and water bottles for moving day.
If you are moving with young children, a comfort toy or pet food also needs to be added. The tools you will need to disassemble furniture should be kept handy until late in the packing process. Most Movers will disassemble furniture. It is important to ask what they will disassemble.  Also give some thought to your laundry, as dirty clothes still pile up on those days you are packing and it may be easiest to use a local laundry for the last couple of days so your baskets, soaps, iron and sprays can be packed up.
Recapping the plan
Overall, packing to minimise disruption is your goal. You know your lifestyle better than anyone, and what rooms can be chaotic for a while or cause the least amount of headaches in your day to day routine. With a little planning and forethought you can have peace of mind that everything is accounted for as you pack and once you have settled into your new home.
While it's easier to pack each room in its entirety before you move on to the next, the reality is you will come across items you need to set aside until later or dispose of, so plan to manage those in a consistent manner as you go.
Creating an inventory list and notes, including records of what you've thrown away, helps track everything and answer questions at the other end. There will be some chaos no matter how well you pack, so plan for that too. With the help of some local businesses like the pizza parlour and laundromat, you'll make it through the pointy end of packing with flying colors and ready well before your removalists arrive.
Next stop: supplies so you can get started. For our tips on getting the right (and free) packing supplies, be sure to check out the guide on our blog. And best of luck with your next bold move!
---
Ready to make a move? Get in touch today for an obligation-free guaranteed flat price moving quote.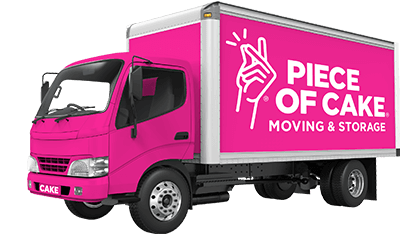 Just what you were looking for?
MAKE YOUR MOVE!